Though Kutná Hora is mostly known amongst foreigners for their ossuary, there is so much more beauty to experience! While I am a definite collector of cemeteries, churches and cathedrals are a close second.
Very close to the Sedlec Ossuary and connected to a tobacco museum/factory is Chrám Nanebevzetí Panny Marie, or The Church of the Assumption of Our Lady and Saint John the Baptist in English (However, translated, the Czech name doesn't mention John at all).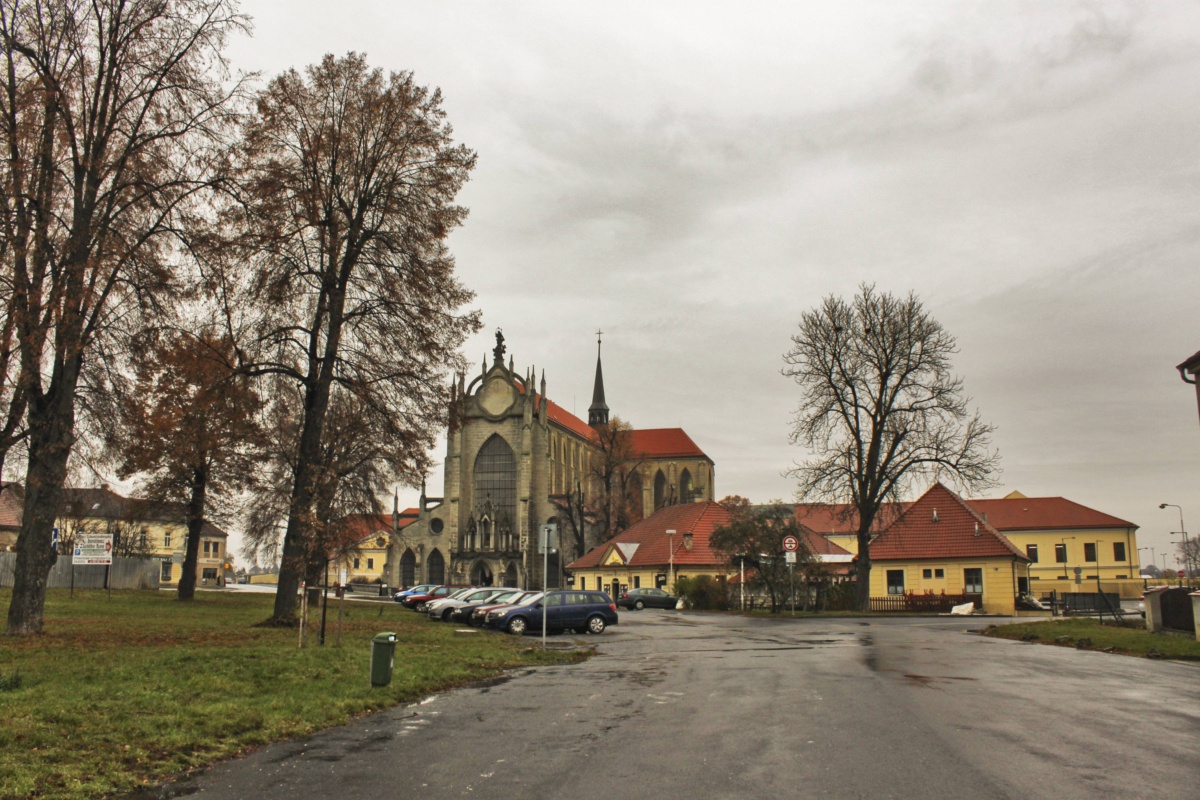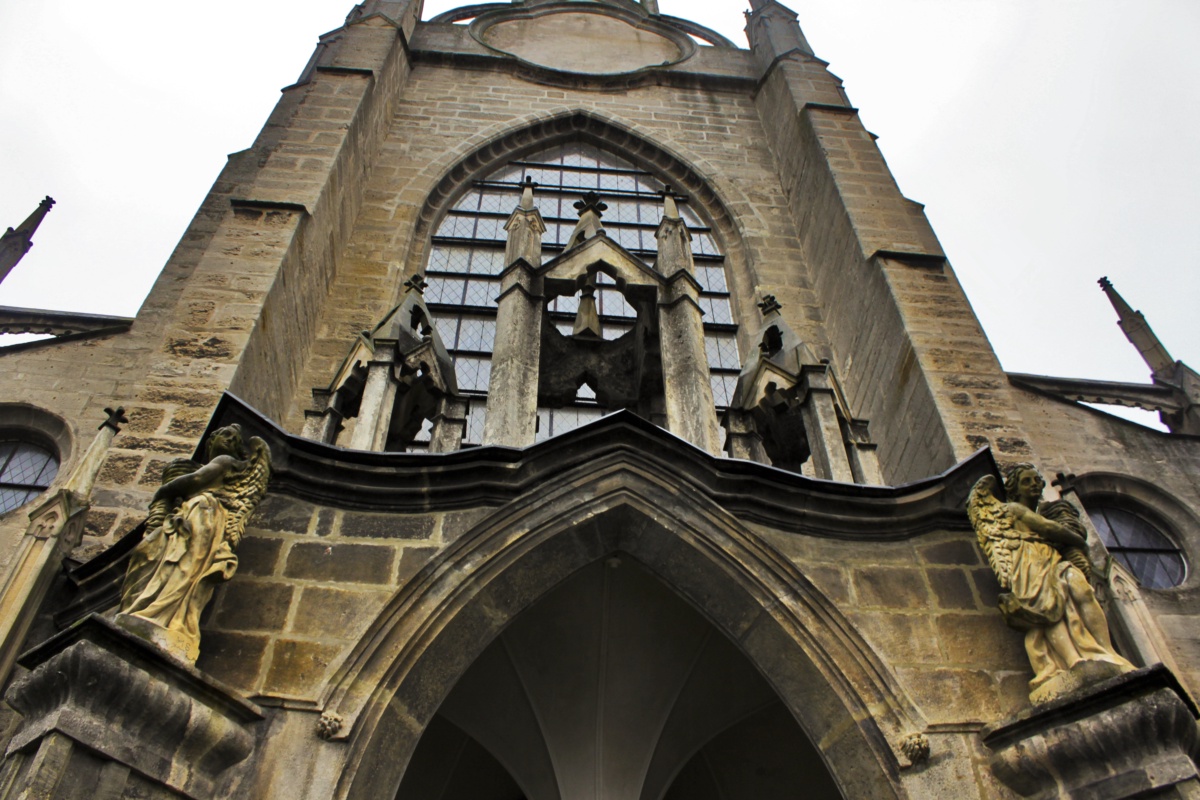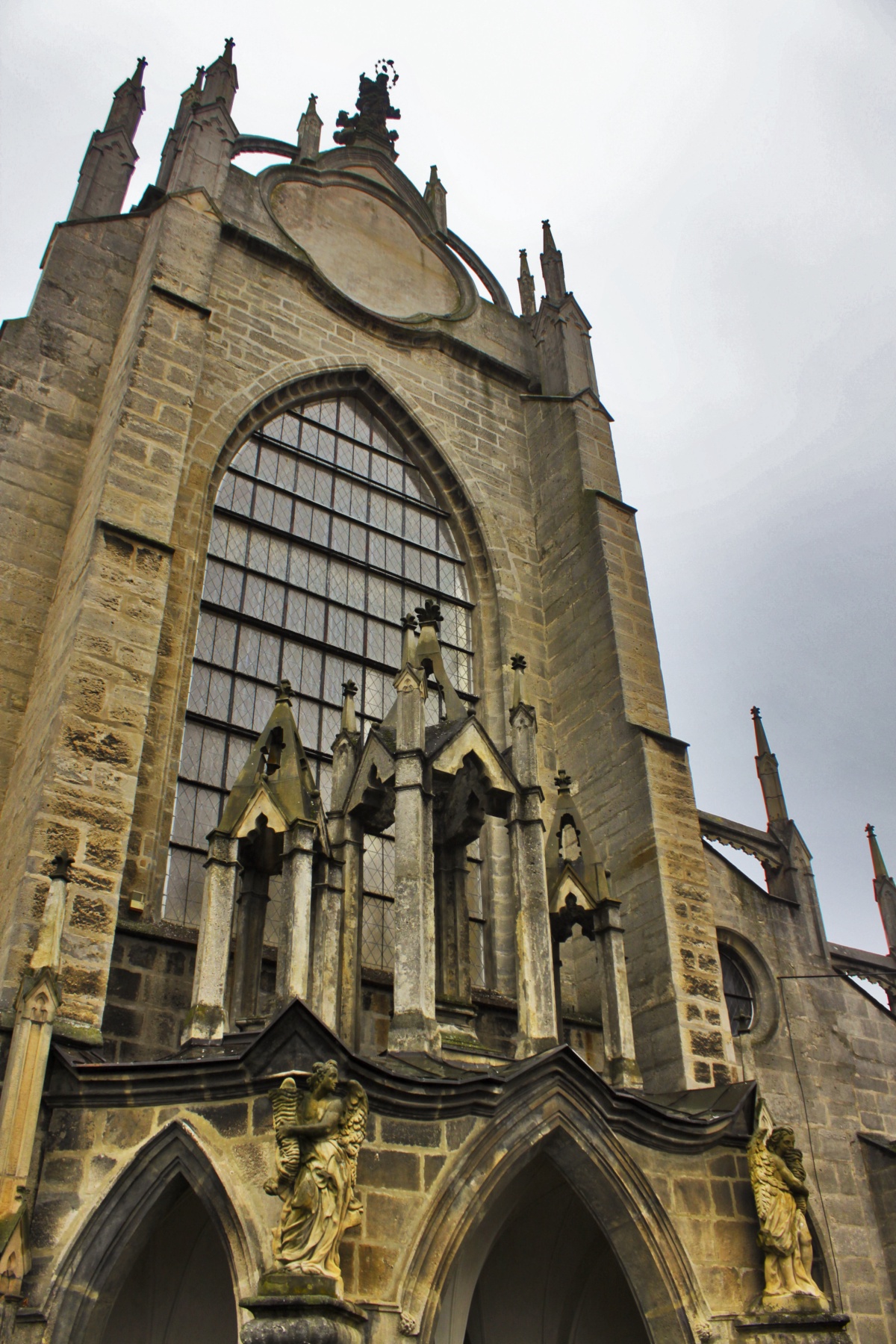 Like the ossuary, this church is a UNESCO site due to its incredibly early Baroque style. The interior is grand; with spots of artistic flair in the mostly marked-off shrines. But, let's be honest, after seeing a "bone church," this church isn't as impressive. Though, they did leave some skulls in the wall in case you needed death to add flair to the situation.