I lived in the beautiful Czech Republic for about a year. In that time, I made it around to 9 different cities and towns as I discovered my new home. I can't really rank them in the order of my favourite to my least favourite because they're all nice in their own ways; but I will say that the last one on this list was the most interesting and different. Okay, it was totally my favourite.
If you ever fancy yourself a trip to this wonderful country, though, try and pick a few to visit because there is so much more to Czechia than just Prague. Sure, it's a beautiful city, but you'd be surprised at what you can find elsewhere.
But we may as well start there anyway.
Prague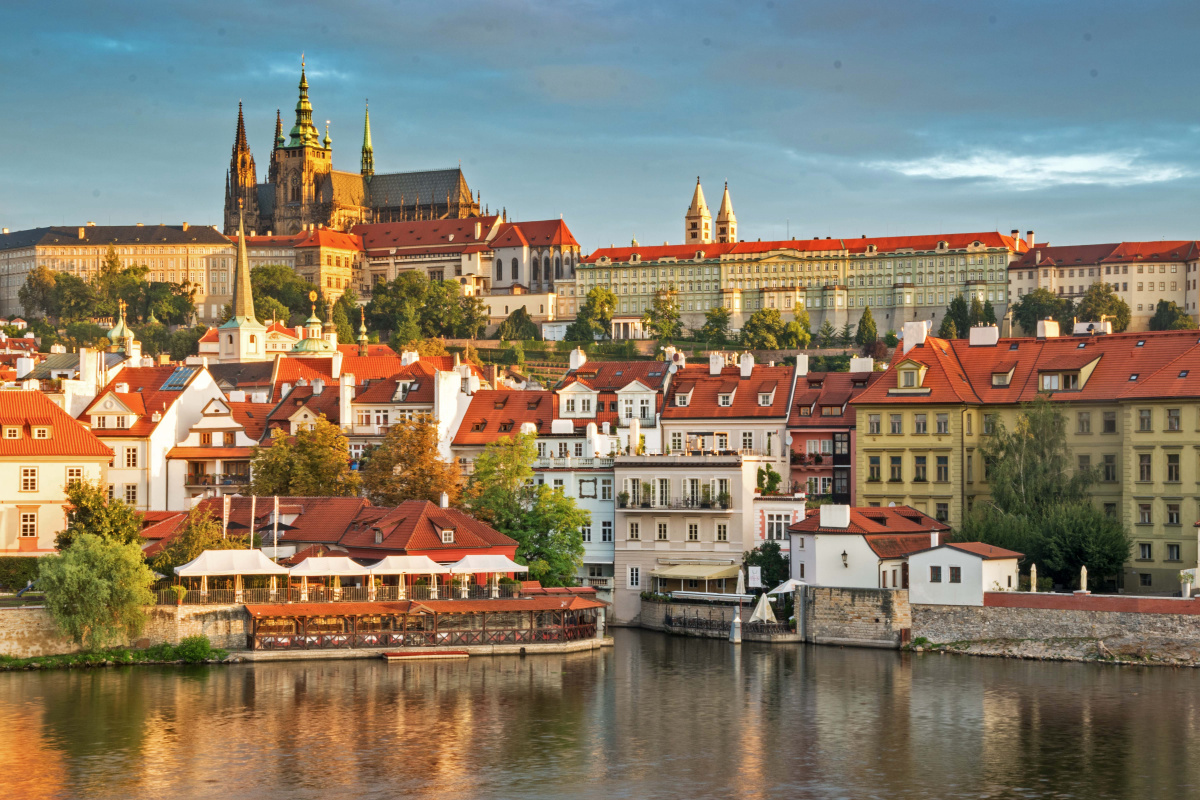 This city I know the best as it is where I lived. I would say it's tied with Saint-Petersburg, Russia for the most beautiful city I have ever seen. There is a good reason that it's the most photographed city on earth, though. The architecture is absolutely stunning.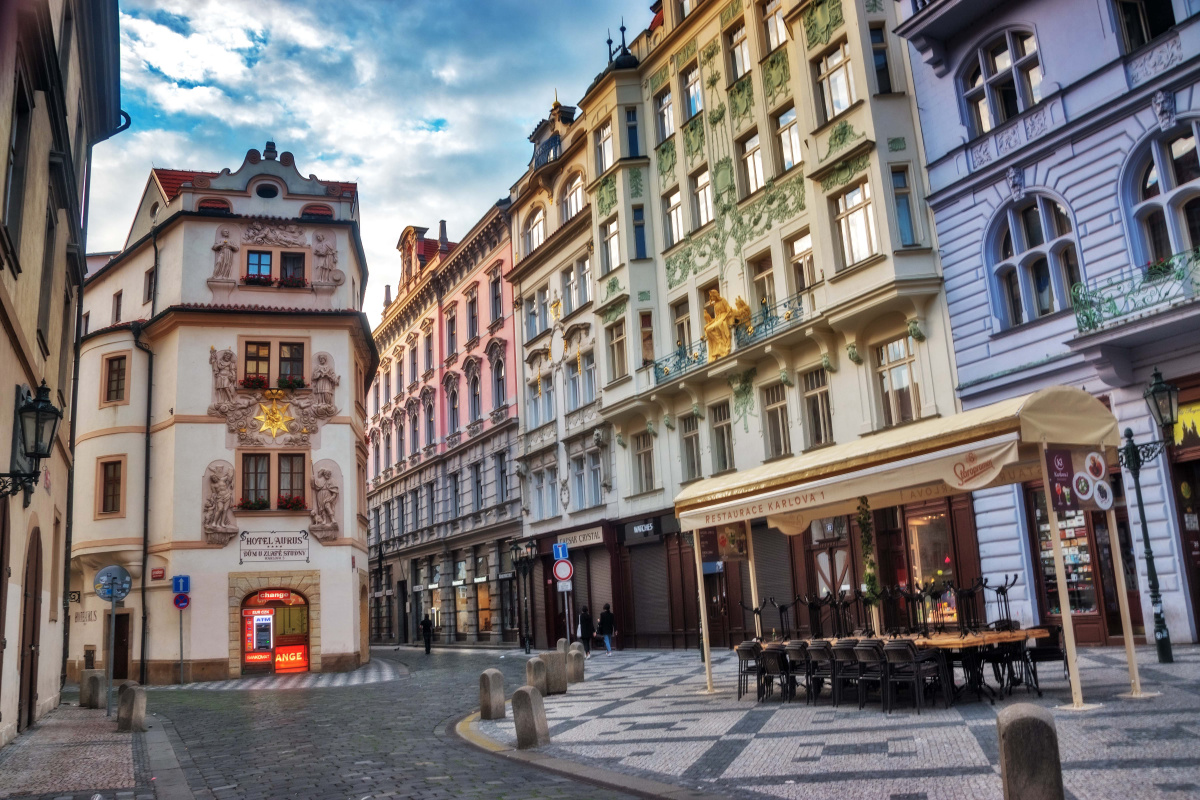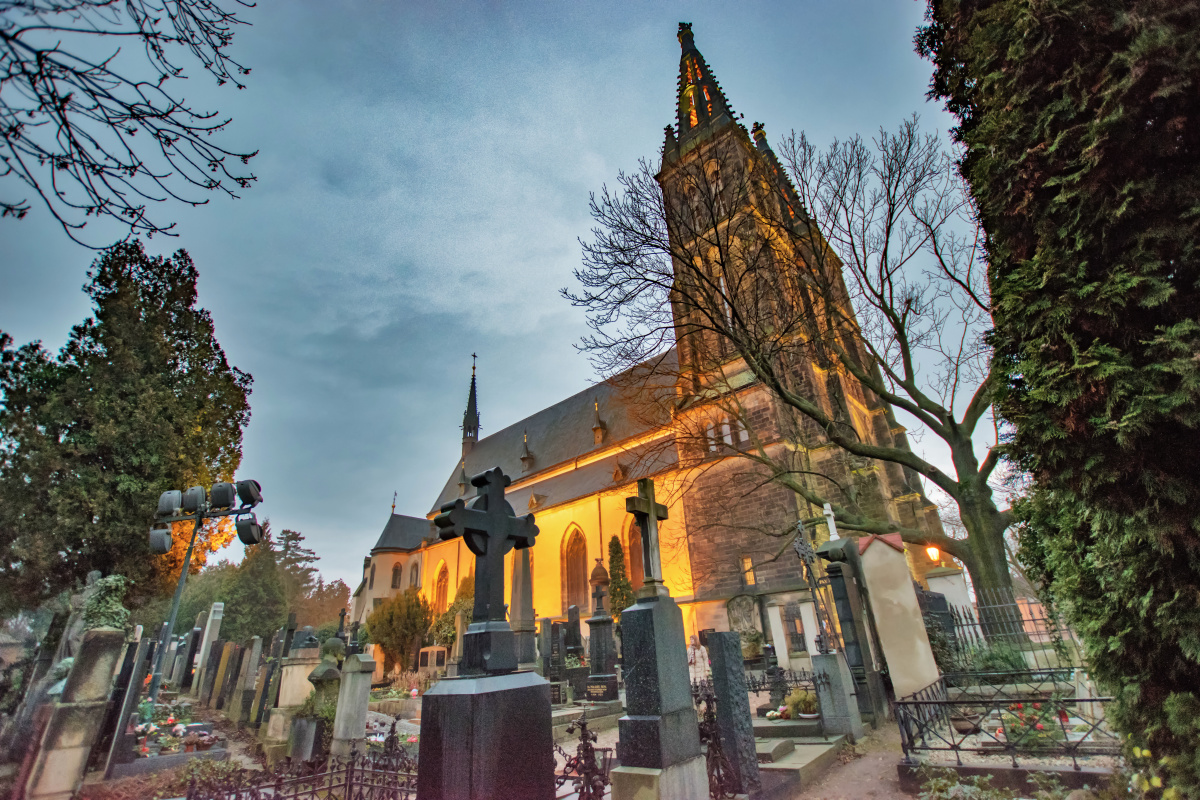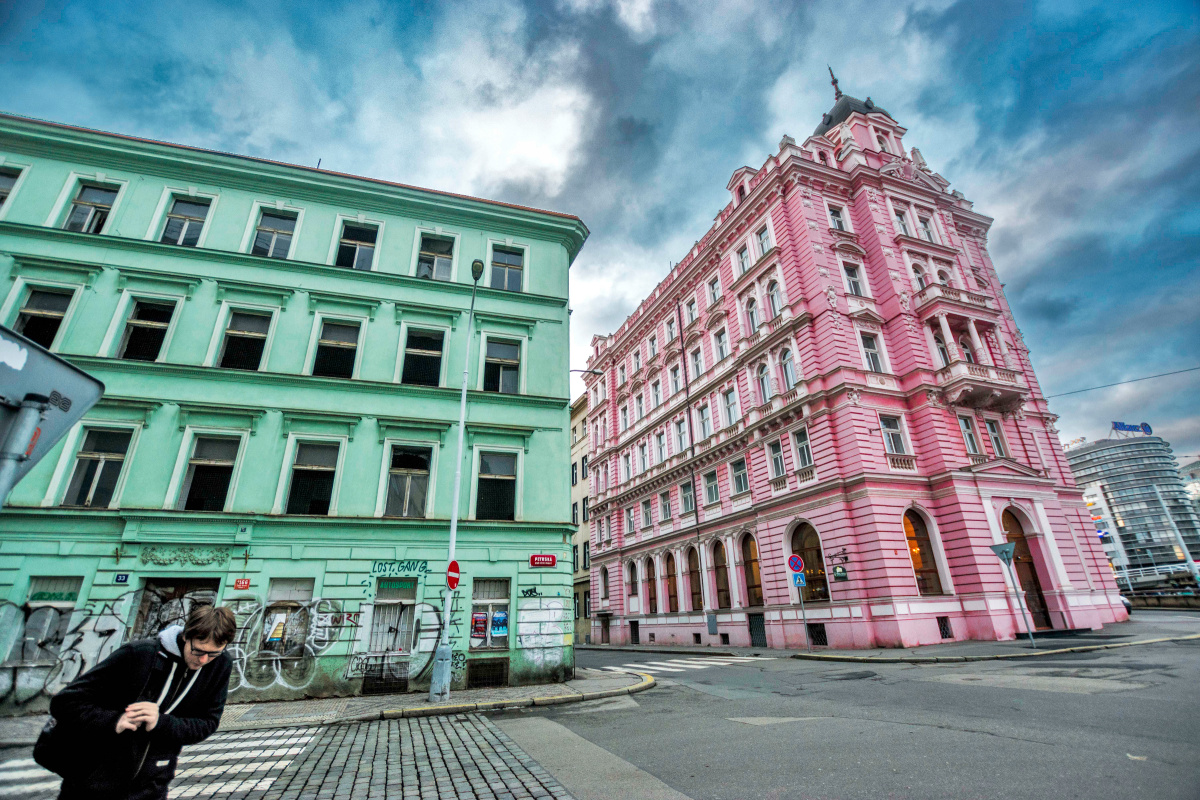 Not to mention, many places were designed by my favourite artist of all time: Alphonse Mucha.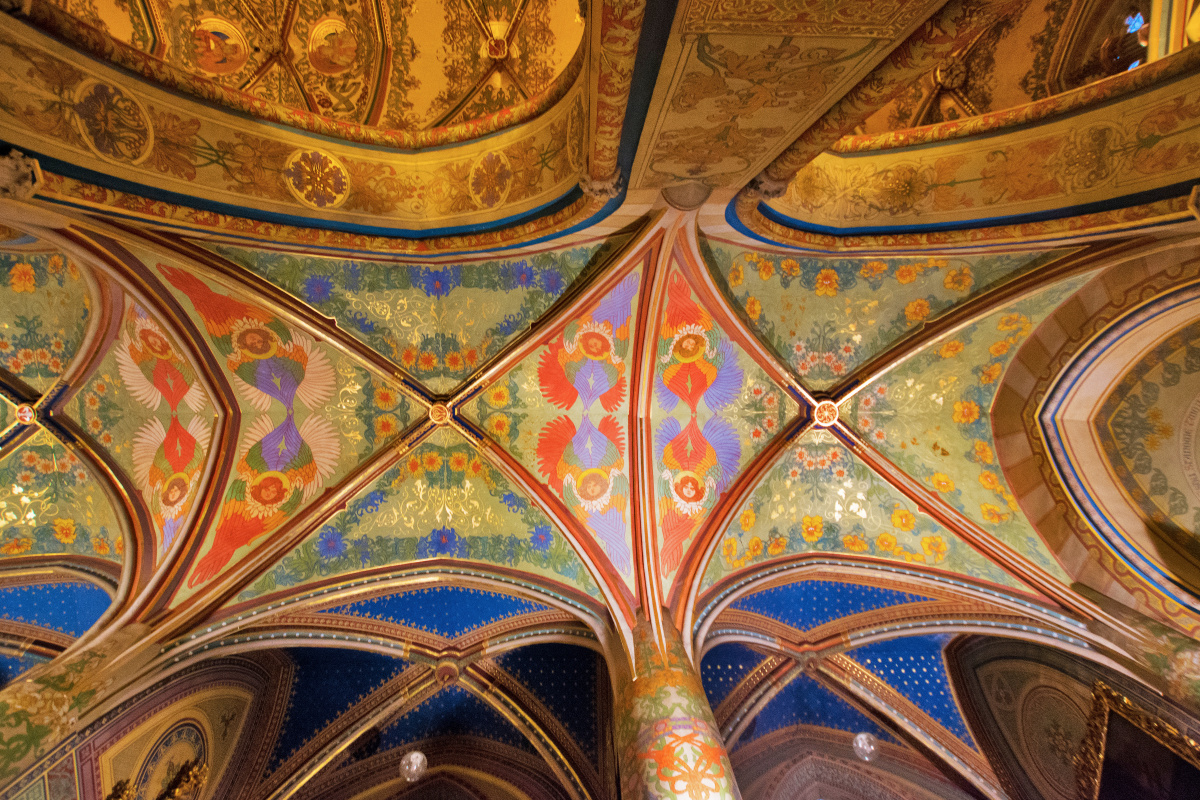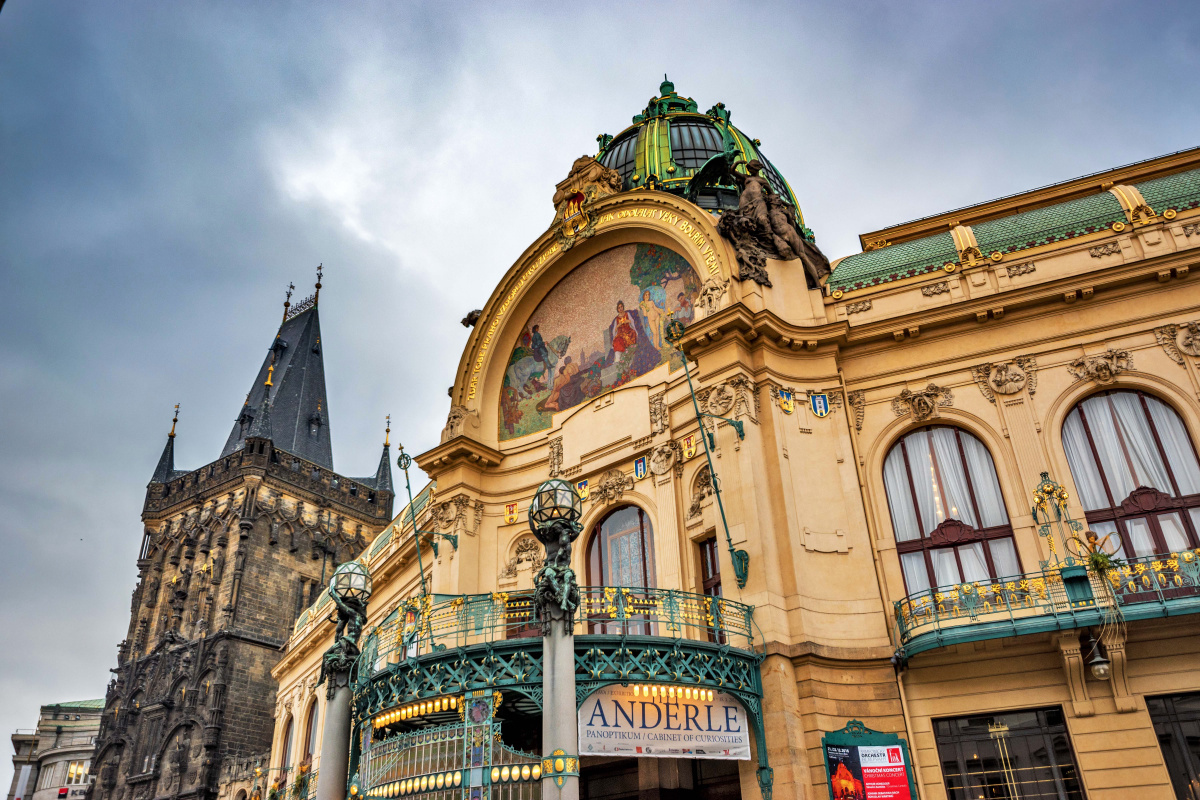 One of the best things you can find in Prague, though, are David Černý sculptures. There's unmarked and a real treat to run in to. There's an entire website dedicated to weird things in Prague just search it out. My favourite is probably Kun, The Dead Horse.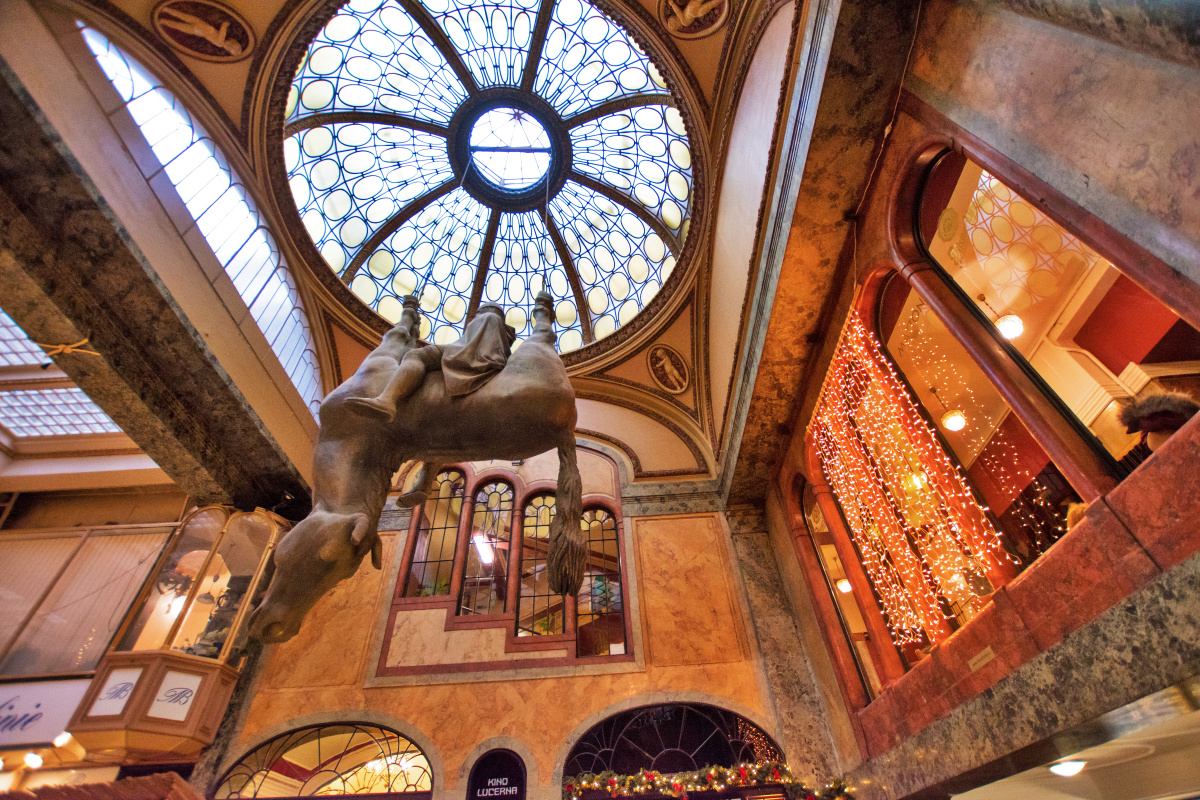 But you can find everything you ever needed to know about Prague elsewhere on the internet. What I find more interesting are the smaller places.
Kutná Hora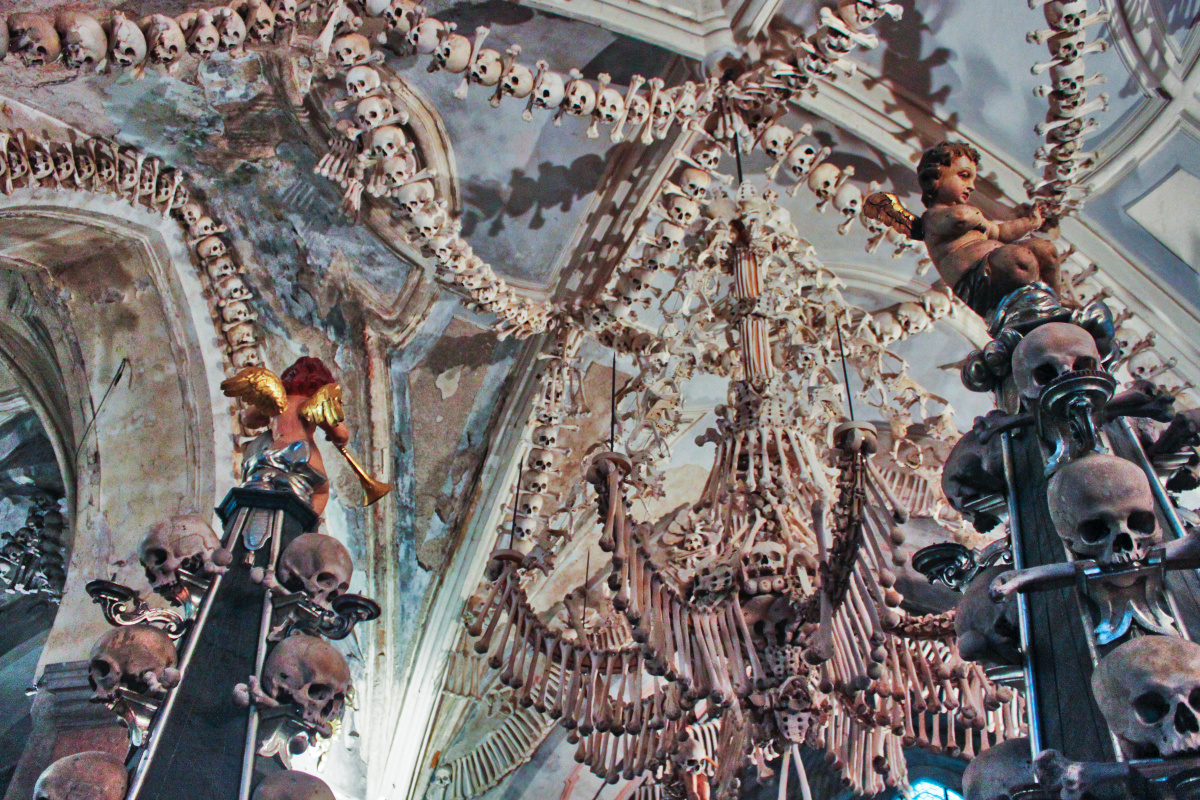 This was the second place we visited in Czechia. I was thrilled to see the famous ossuary (bone church) because that tickles all my fancies, but it's a beautiful city otherwise, you know.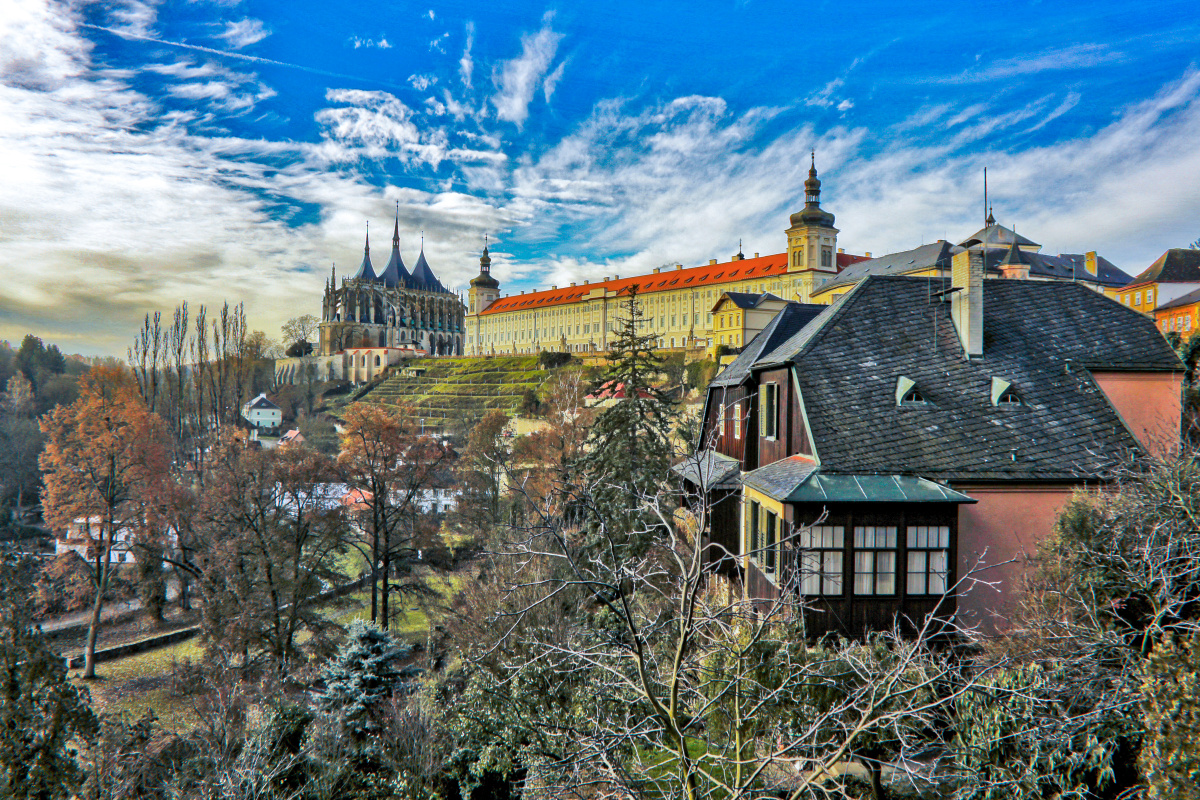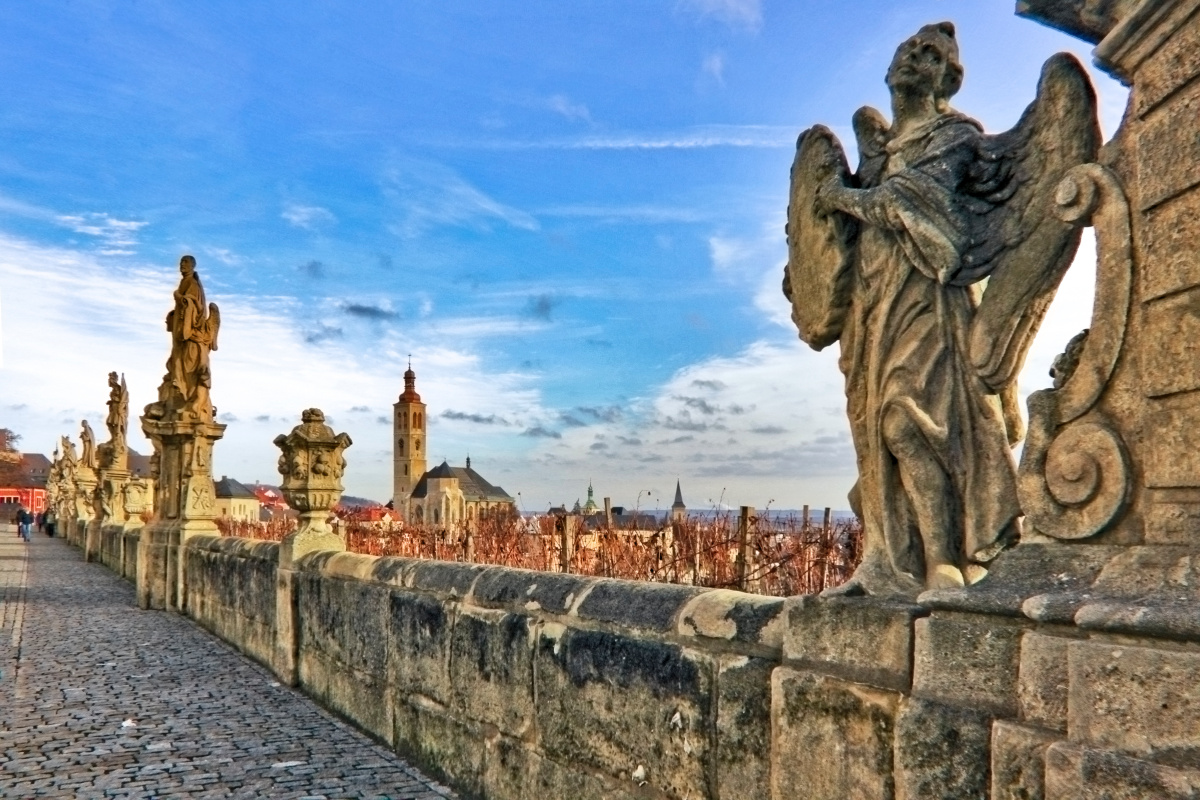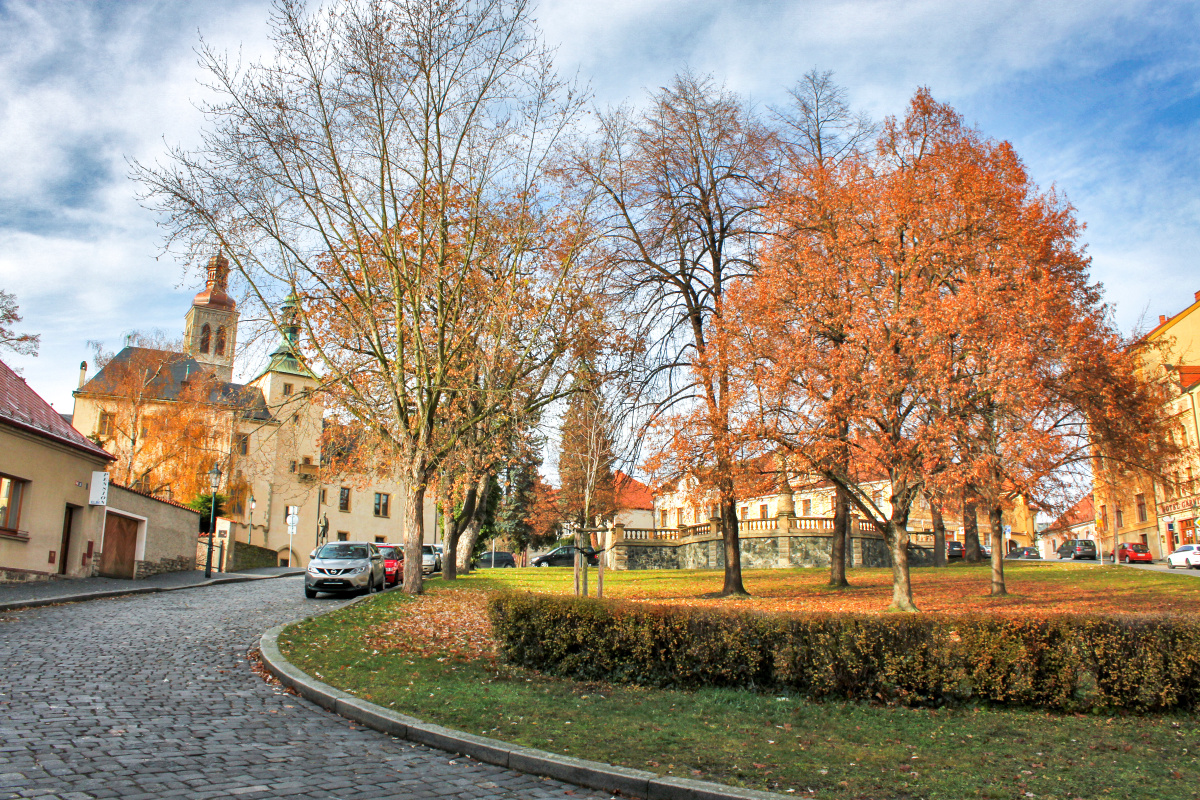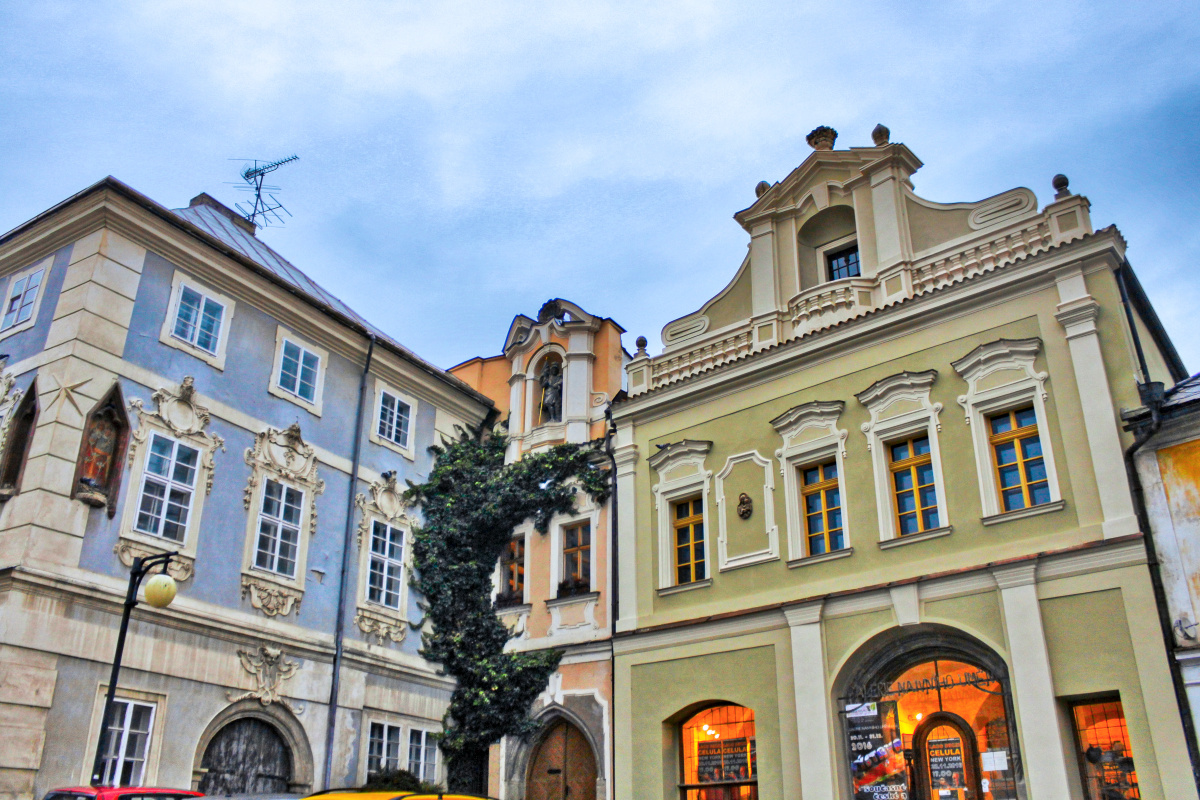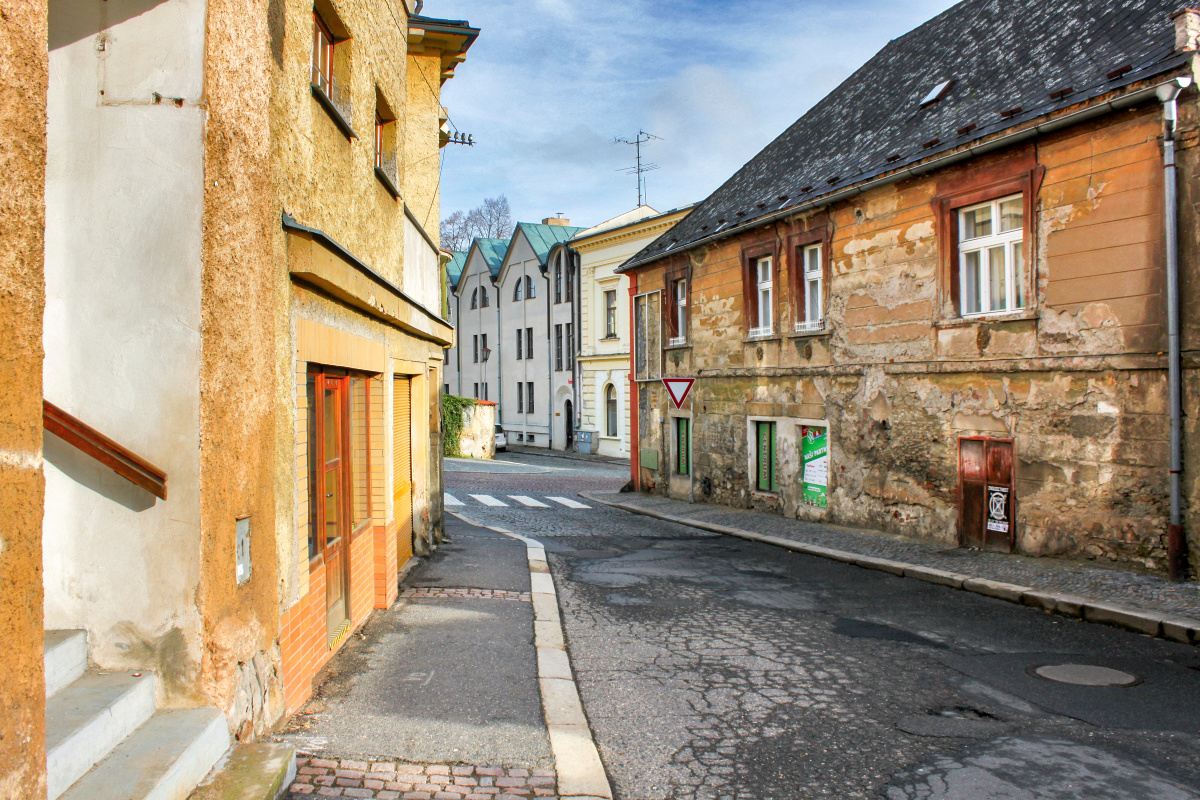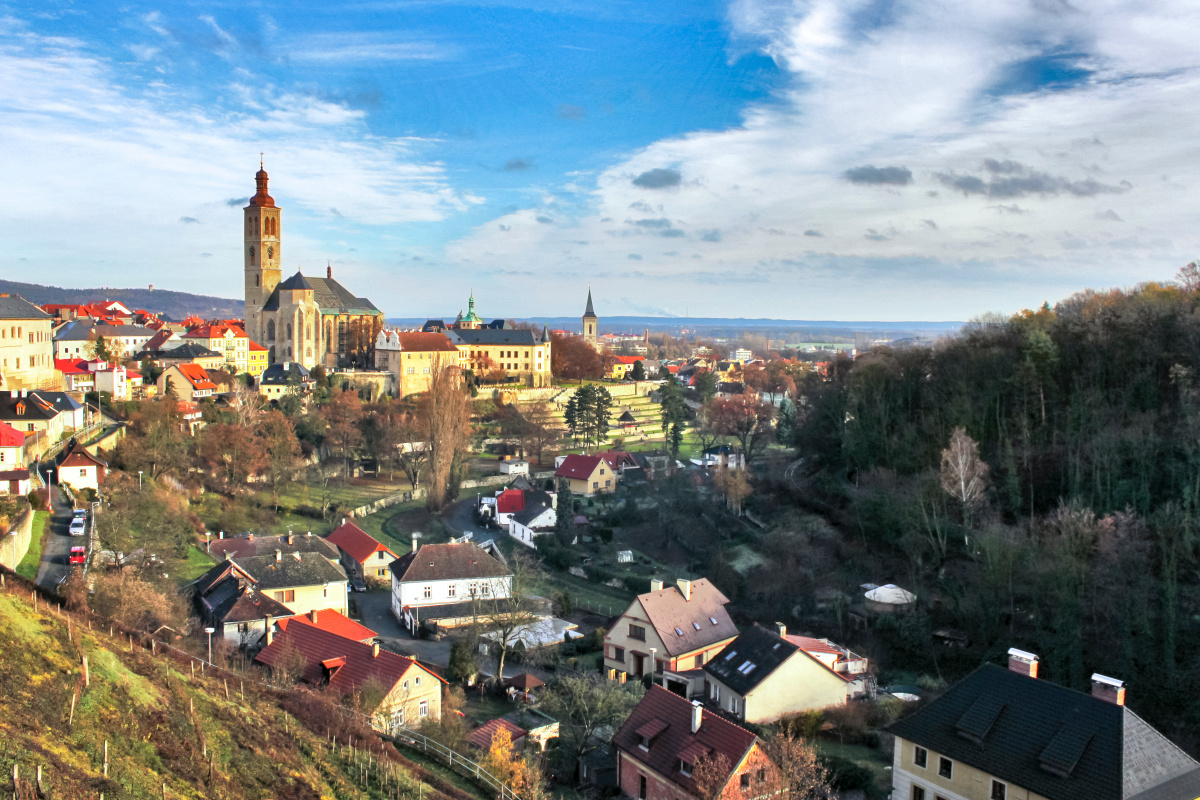 Kutná Hora is home to a number of beautiful cathedrals and has UNESCO World Heritage sites abound. Sure, pretty much everyone comes for the ossuary, but on the other side of town there is a church that looks like this: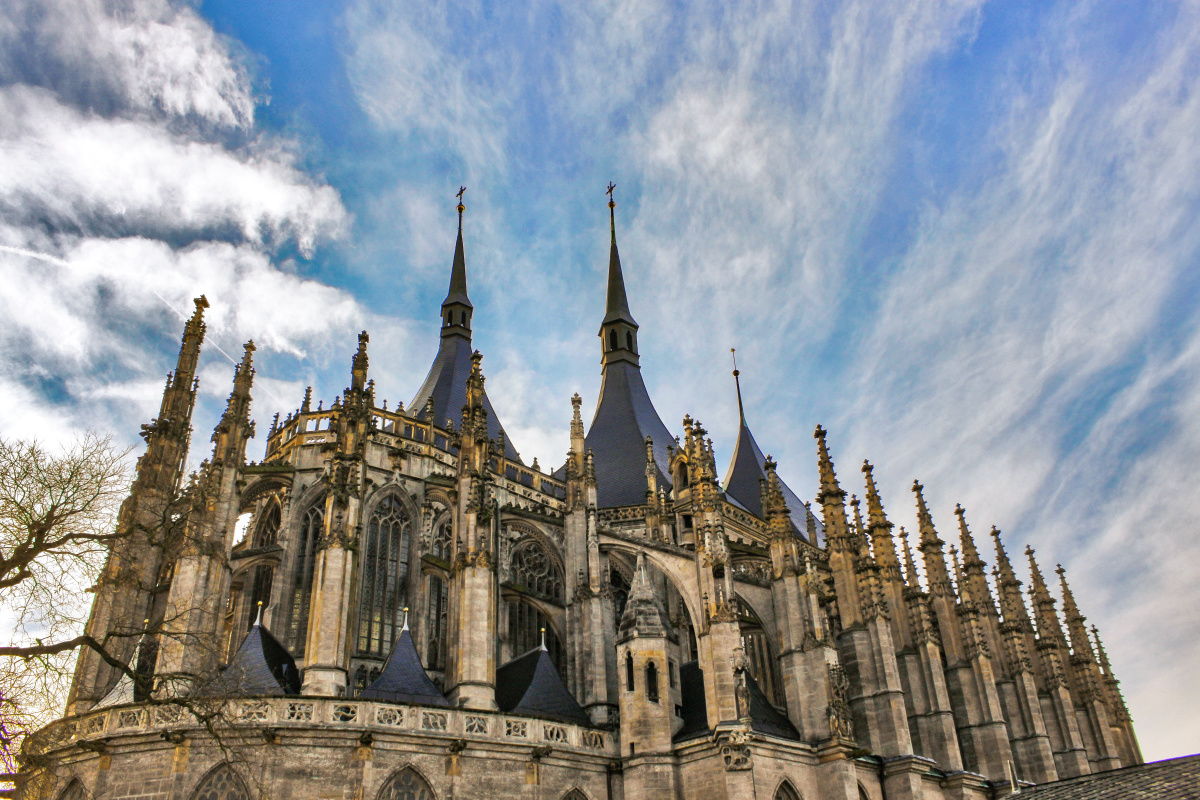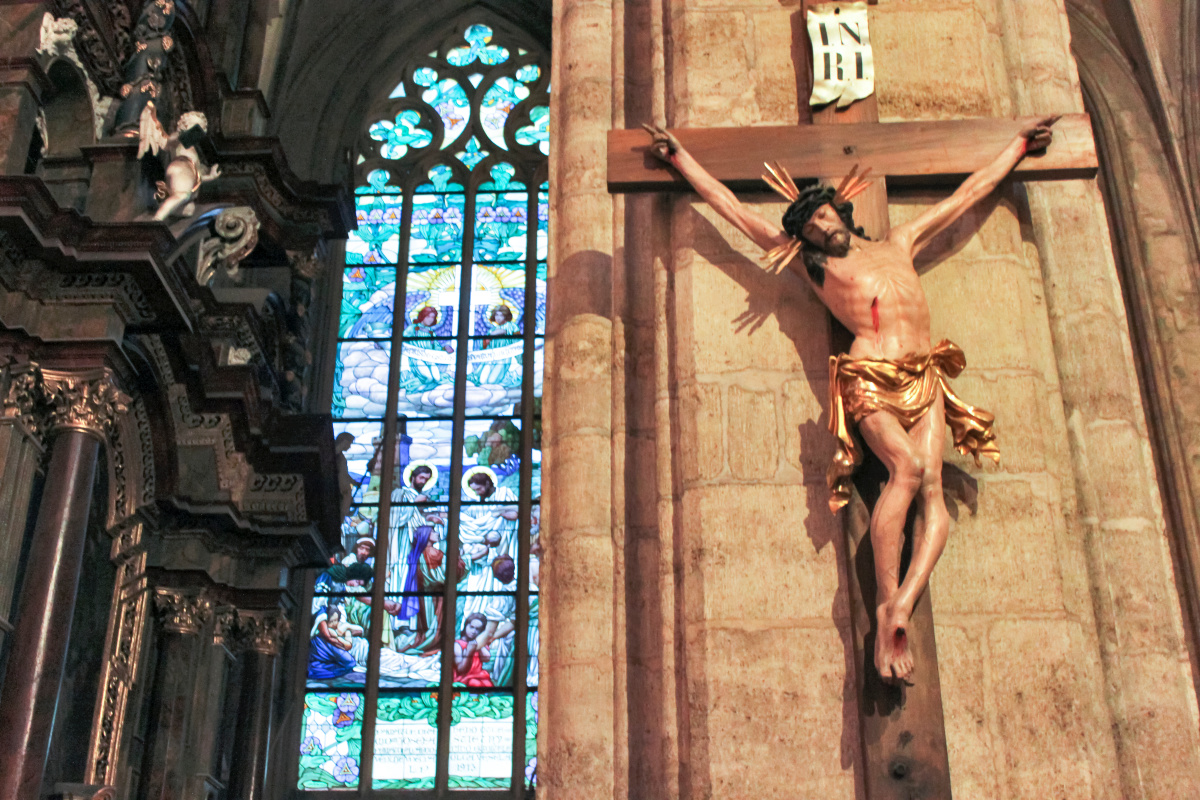 Brno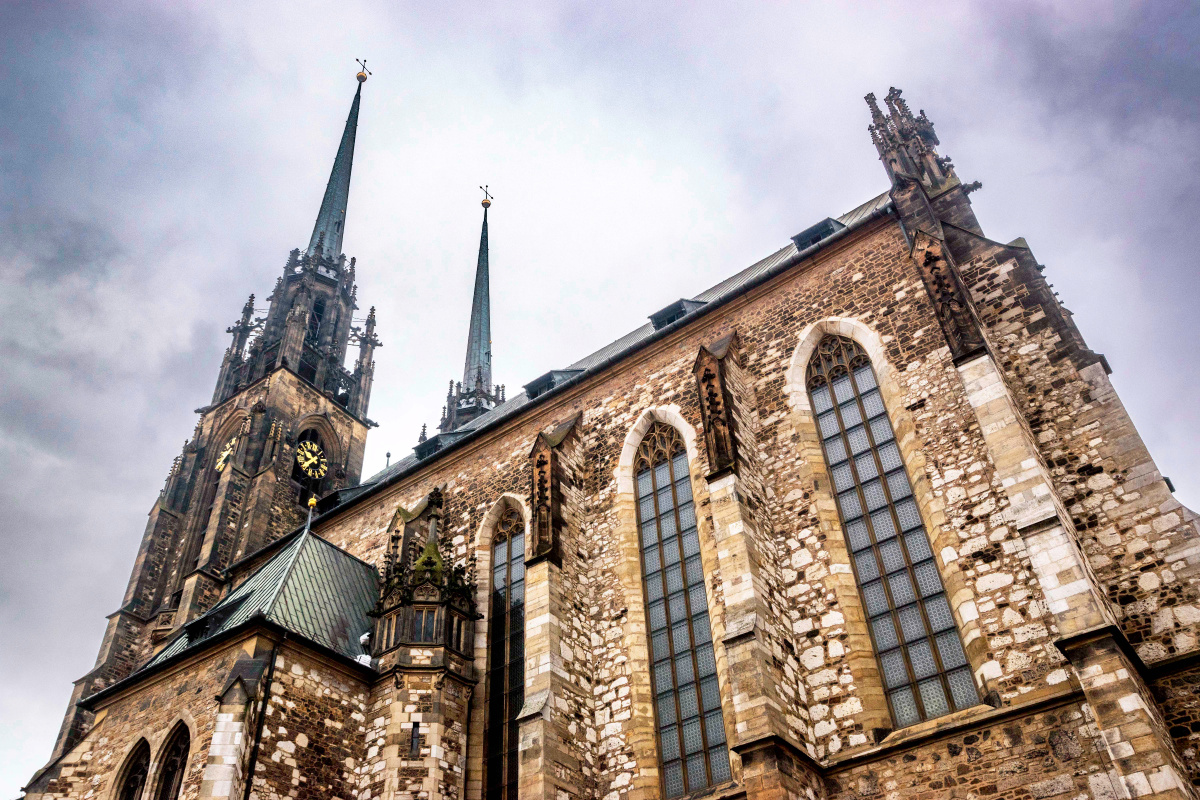 This city is the second largest in the Czech Republic and is the capital of Moravia (whereas Prague is in Bohemia). As with Kutná Hora, this city also houses an ossuary. This ossuary claims to be the second largest in Europe after the catacombs in Paris. So, yes, that's why I was so jazzed to visit at first. It was a real treat that they actually had a Capuchin Crypt as well.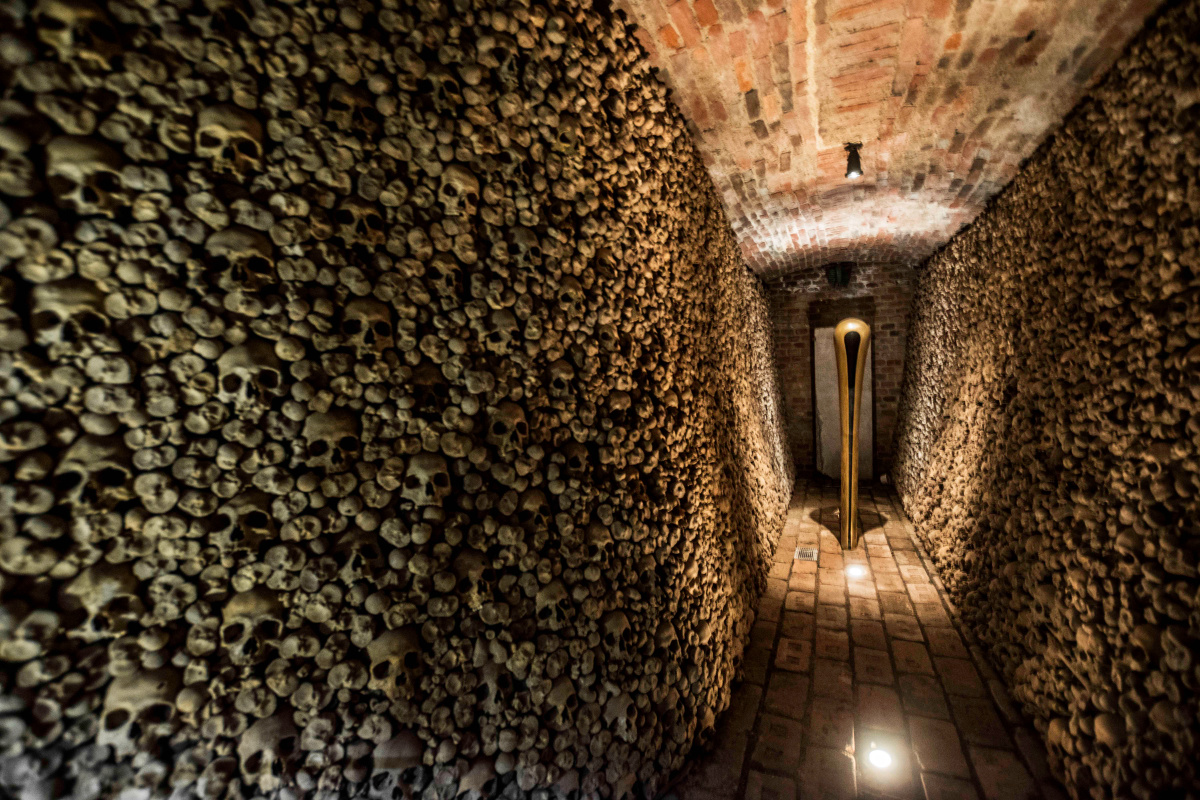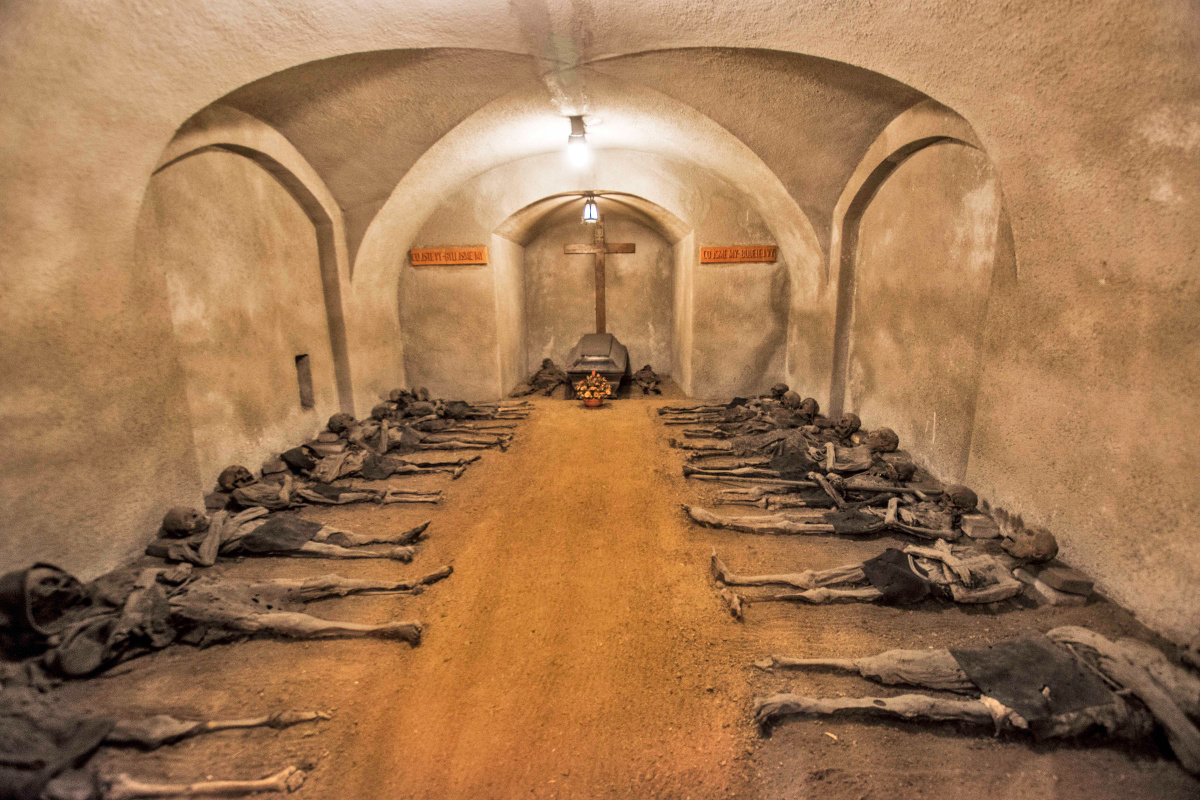 But the city itself is beautiful and the people are the friendliest in the country as far as I'm concerned.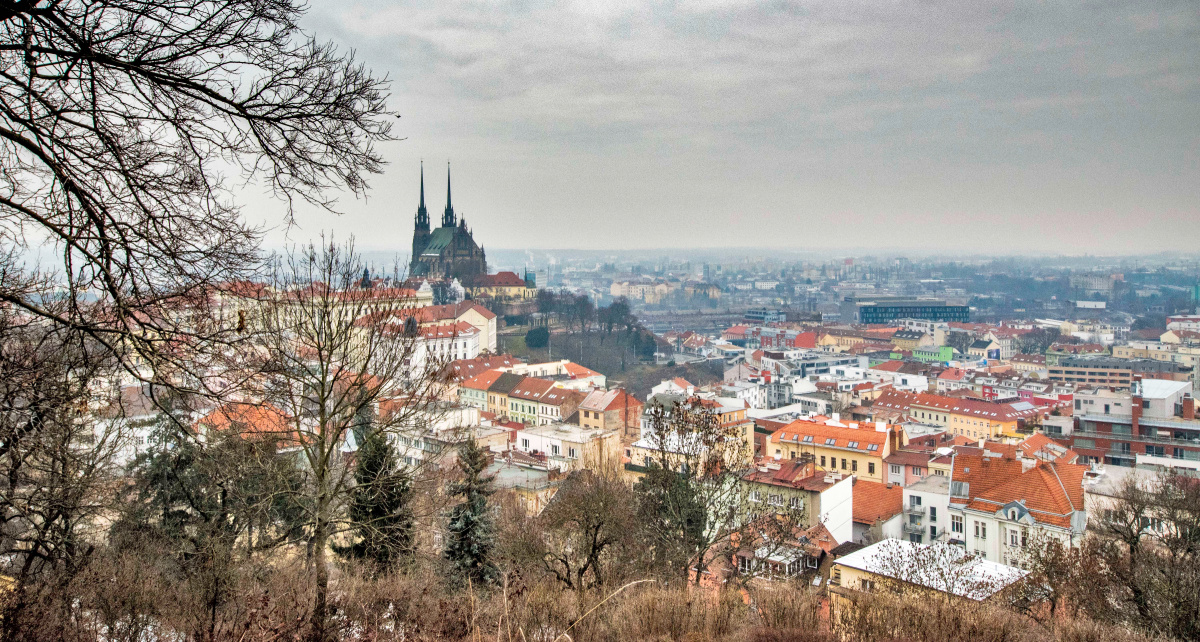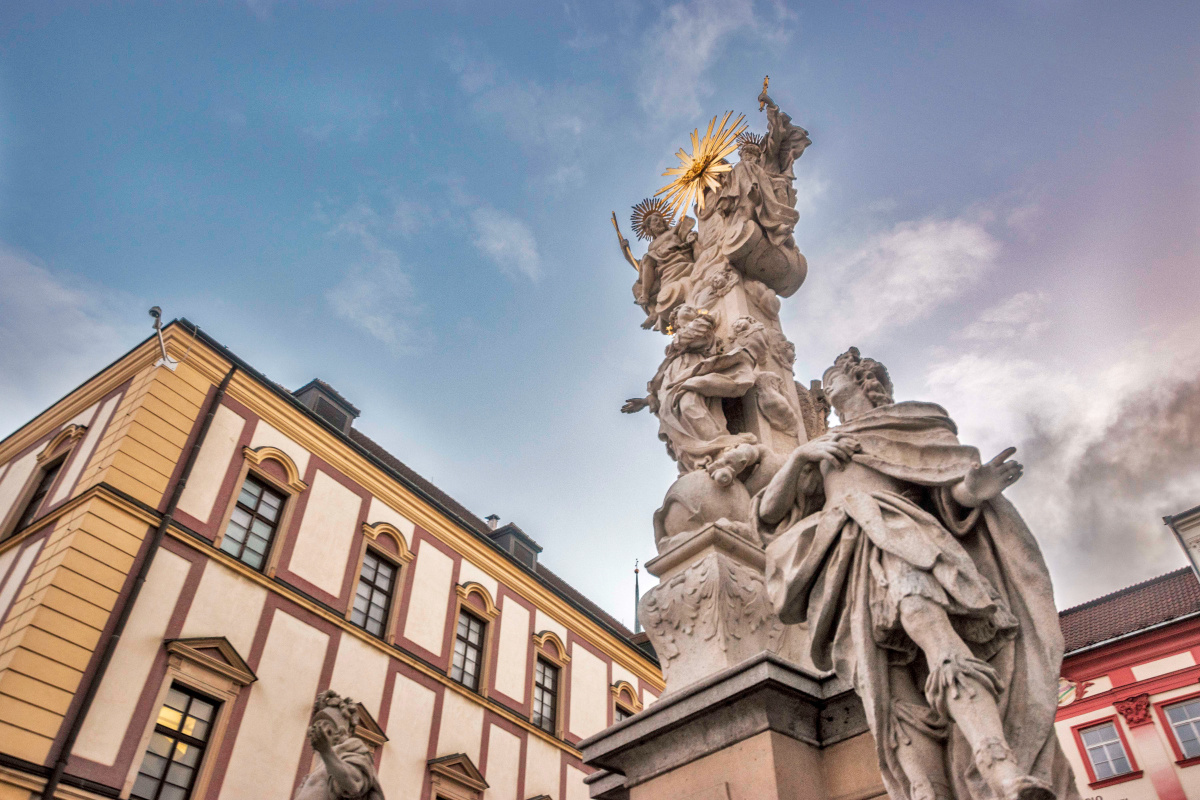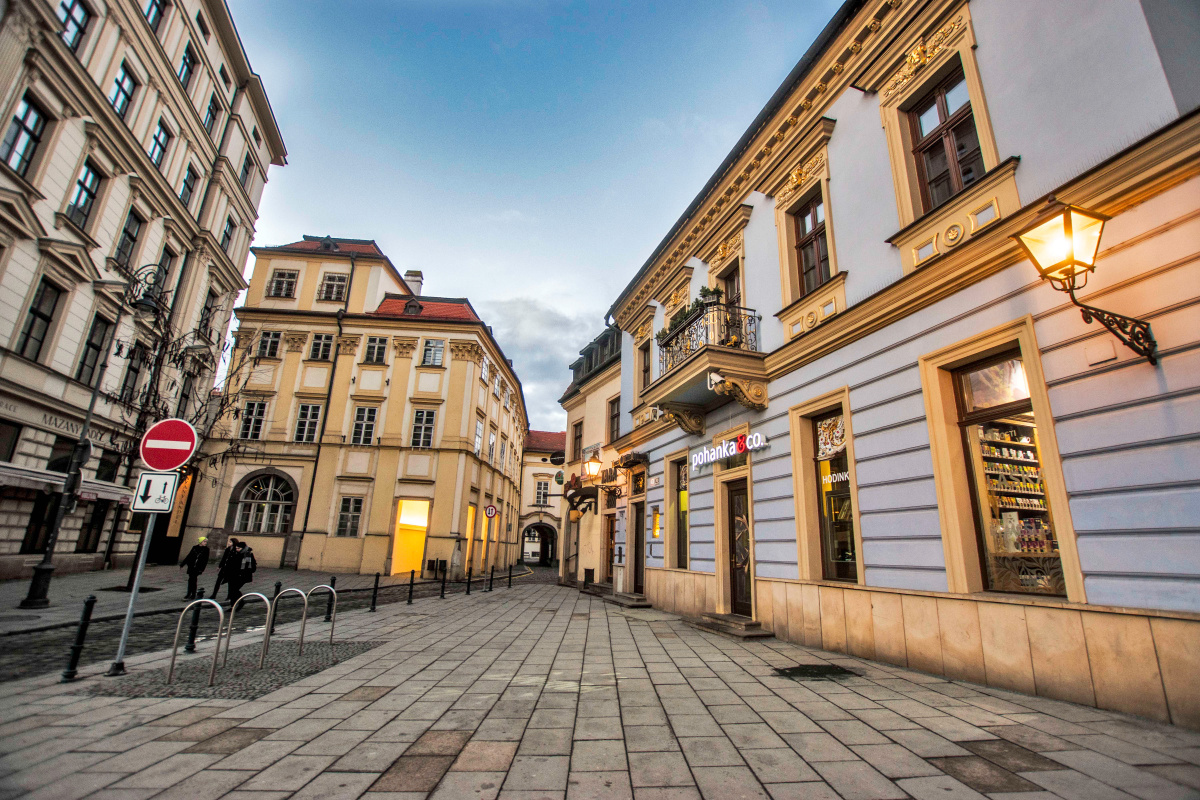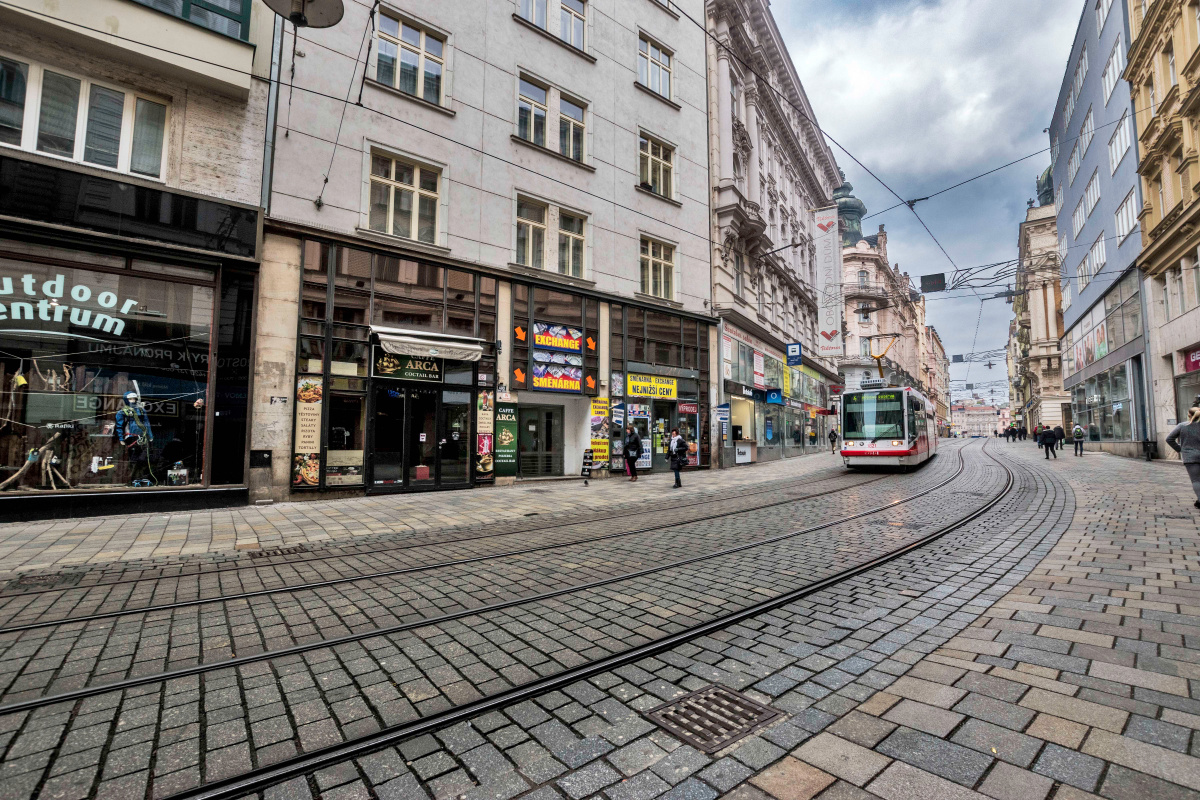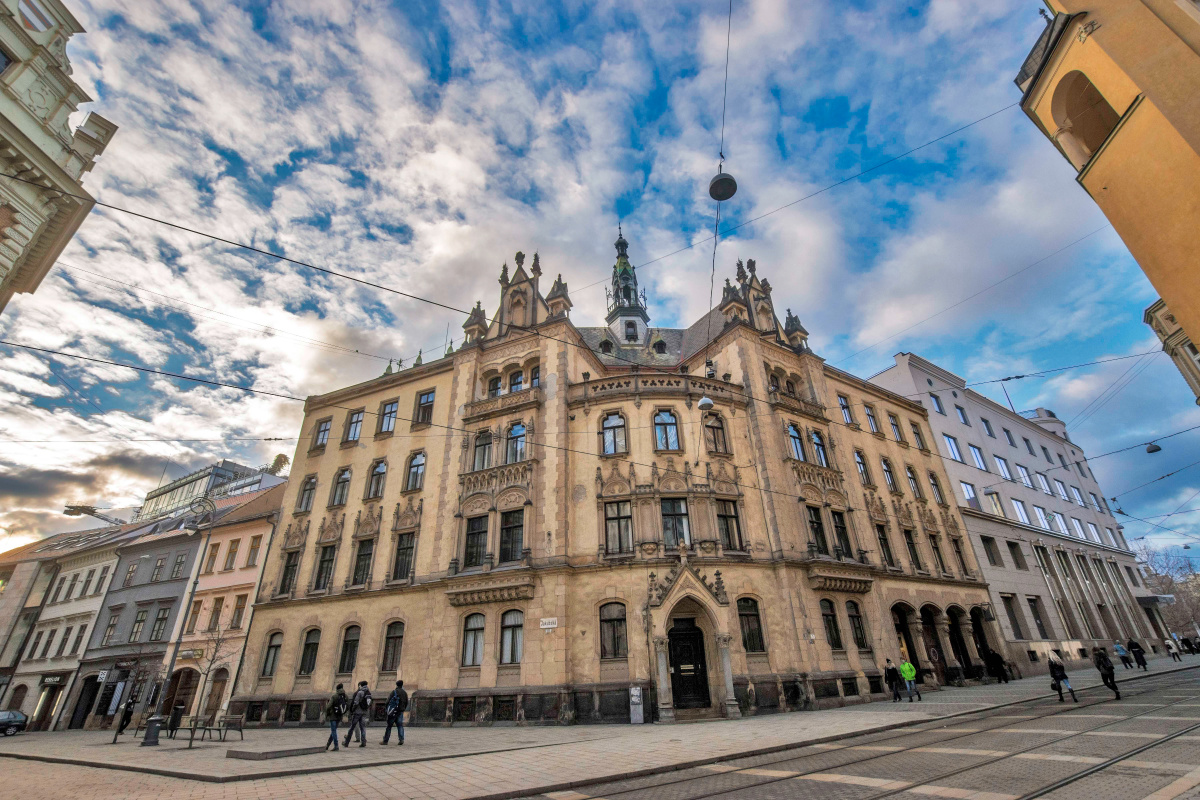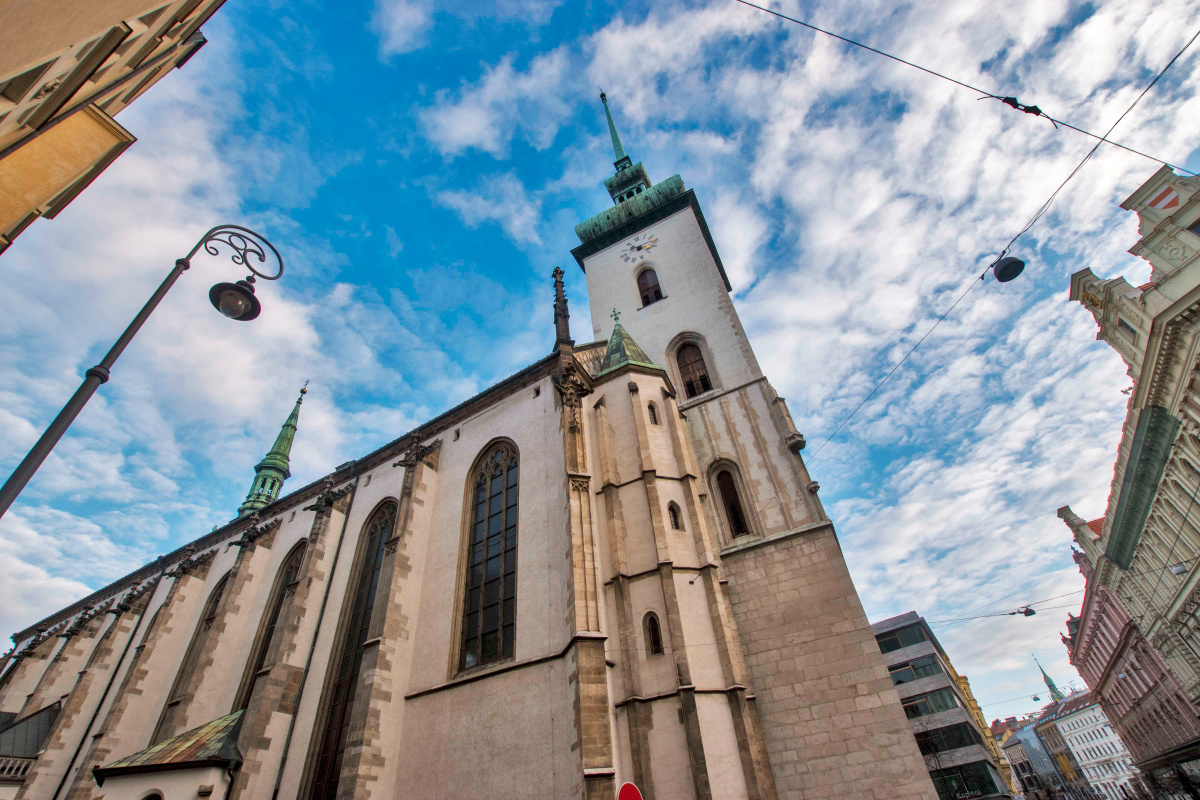 Ostrava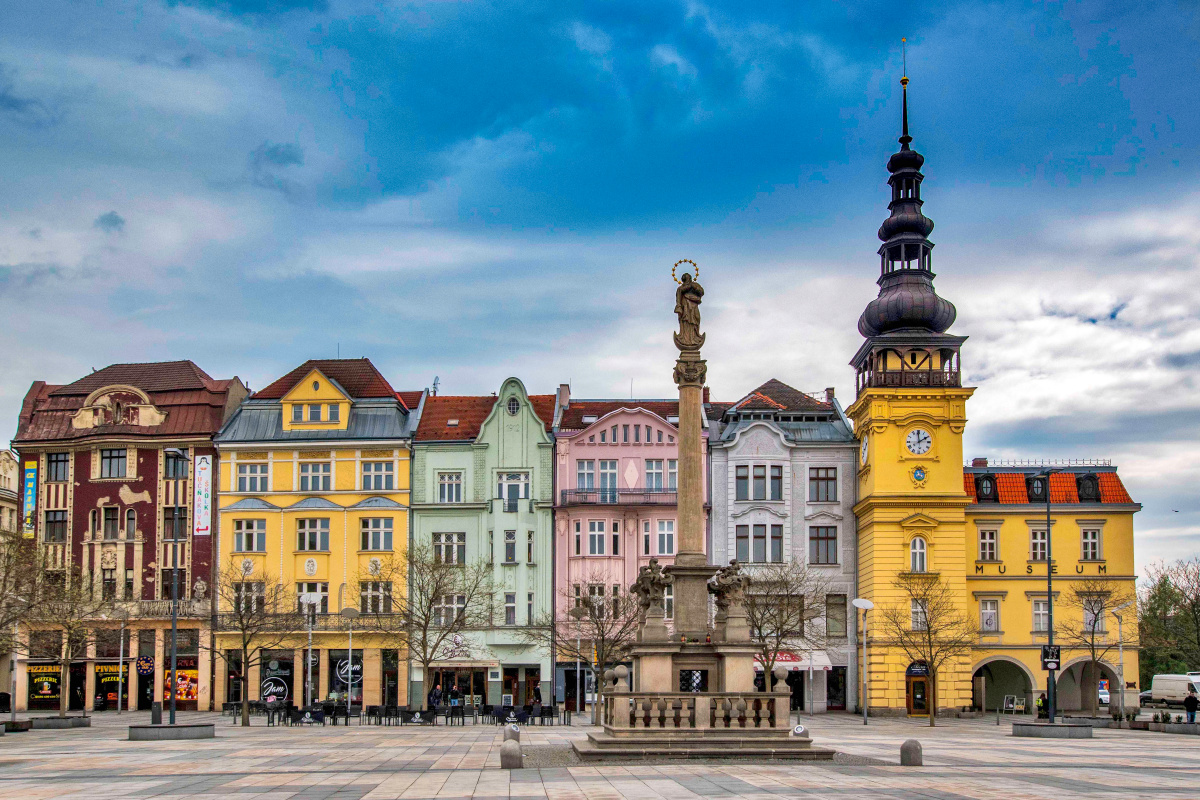 This is the third biggest city in the Czech Republic and a city I was never interested in visiting. You see, Bohemian people (maybe just people from Prague) tend to excuse this city as a factory town. While, yes, it is a factory hub of the country, it's also a beautiful city with some beautiful parks.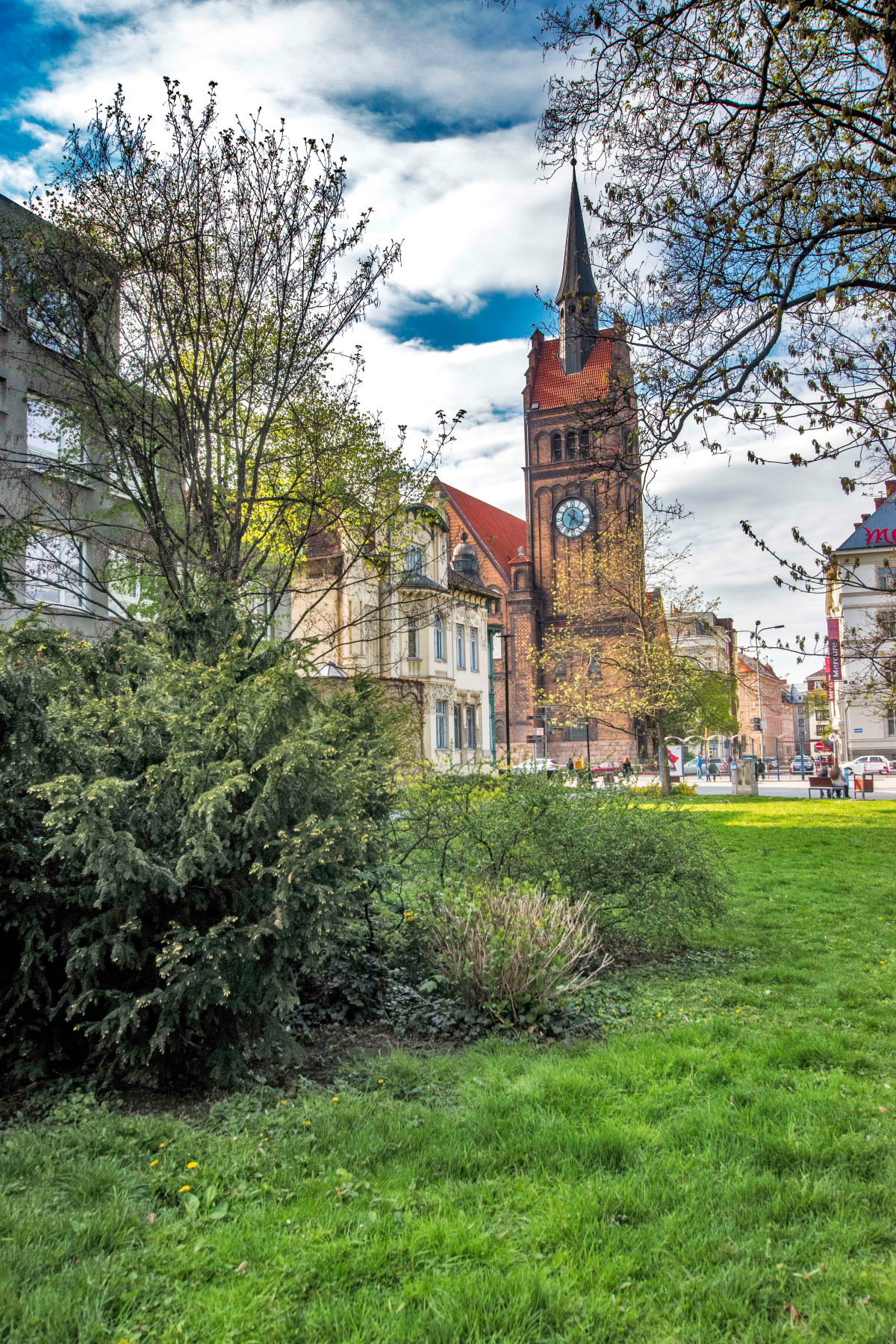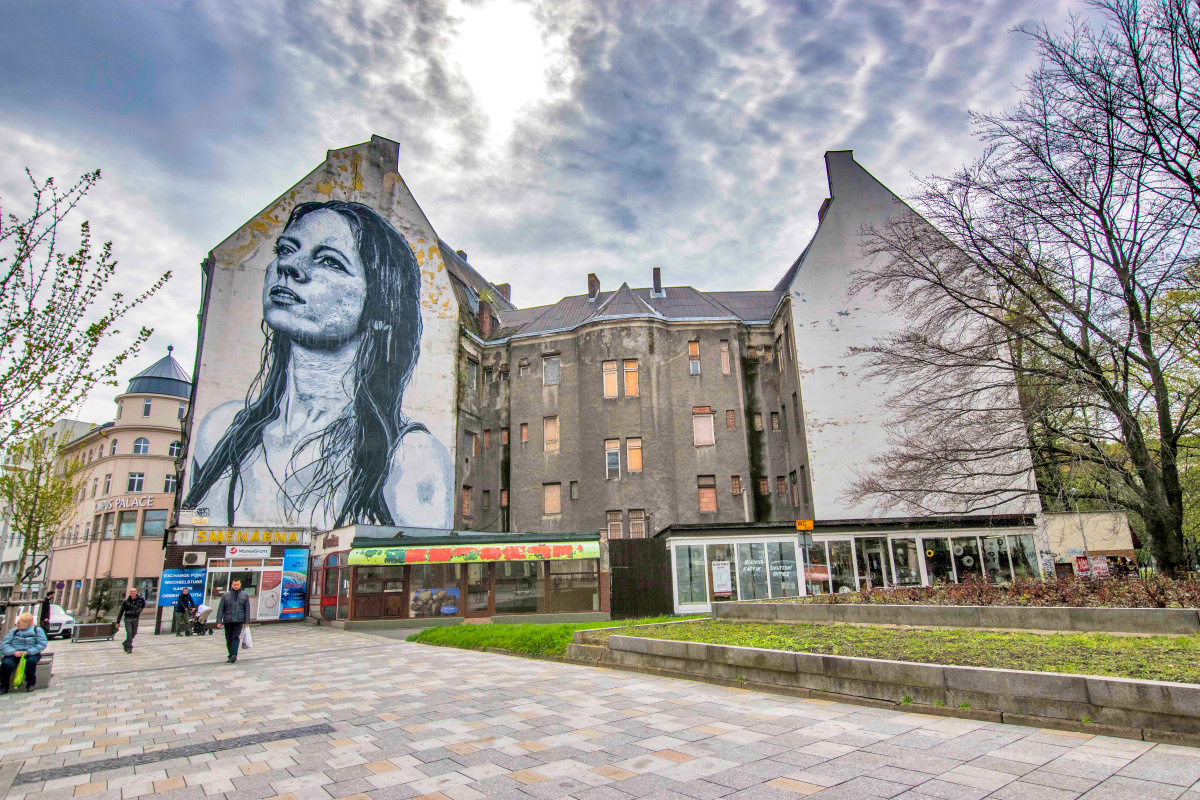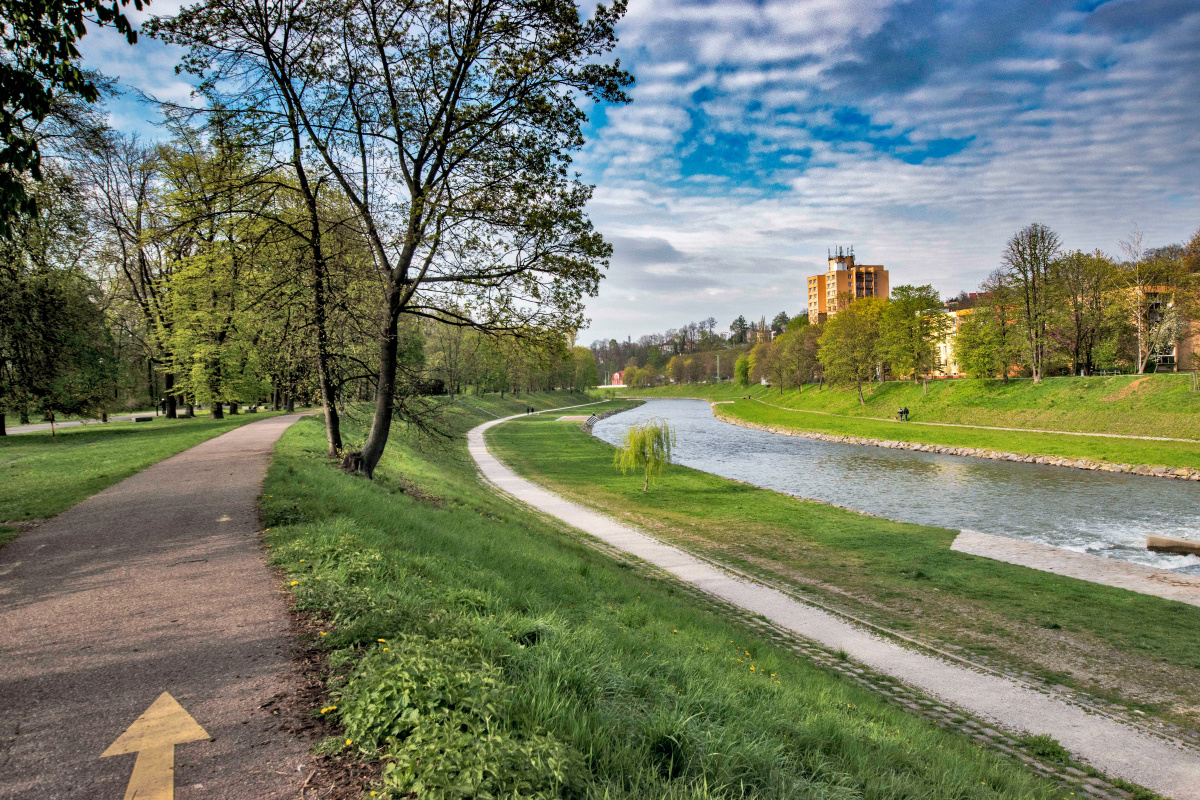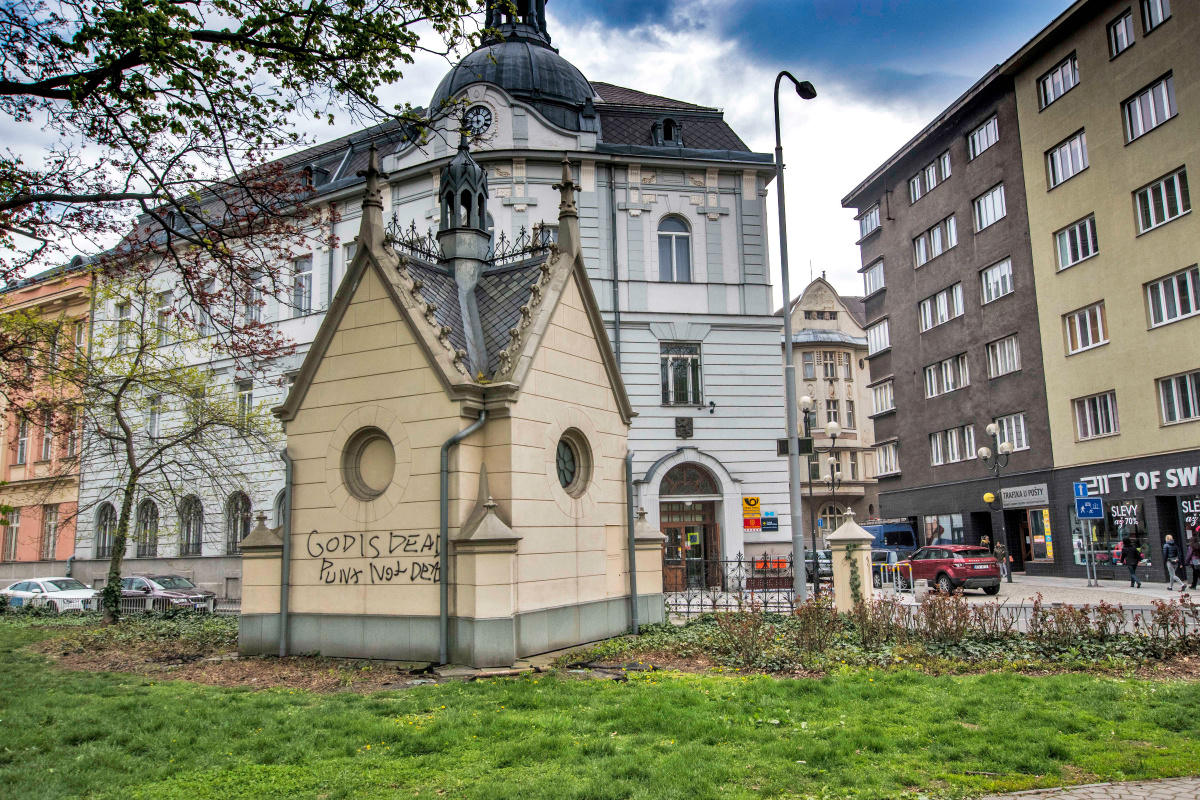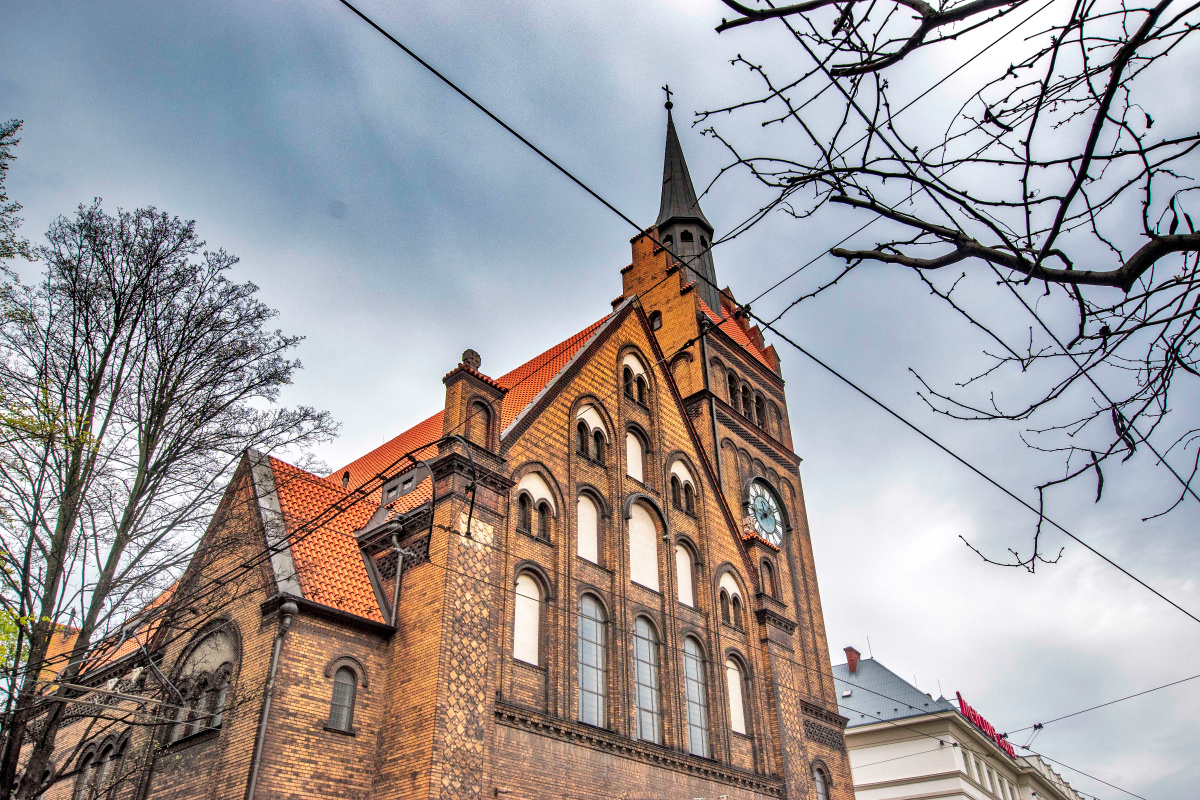 The city itself is called the "Manchester of the Czech Republic." Obviously with calls back to factories and bricks. They have a couple of decent museums and if you can catch an art exhibit on the street, you won't bet let down.
Průhonice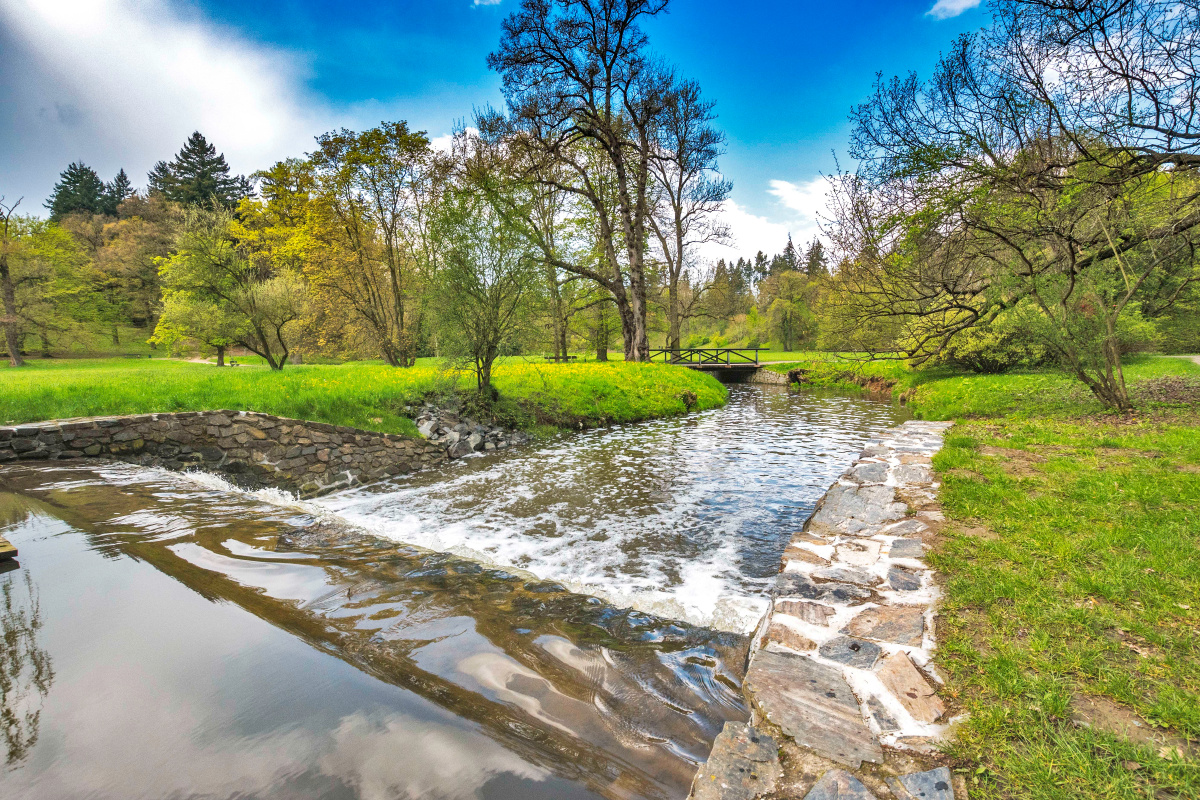 Průhonice is only about a half an hour bus ride from the last station on Prague's C Line. In fact, it's still in the Prague district. Though it is its own village, the most popular piece is the park and castle that was built for the King of Bohemia hundreds of years ago. Now, it remains as a very popular wedding destination and botanical garden.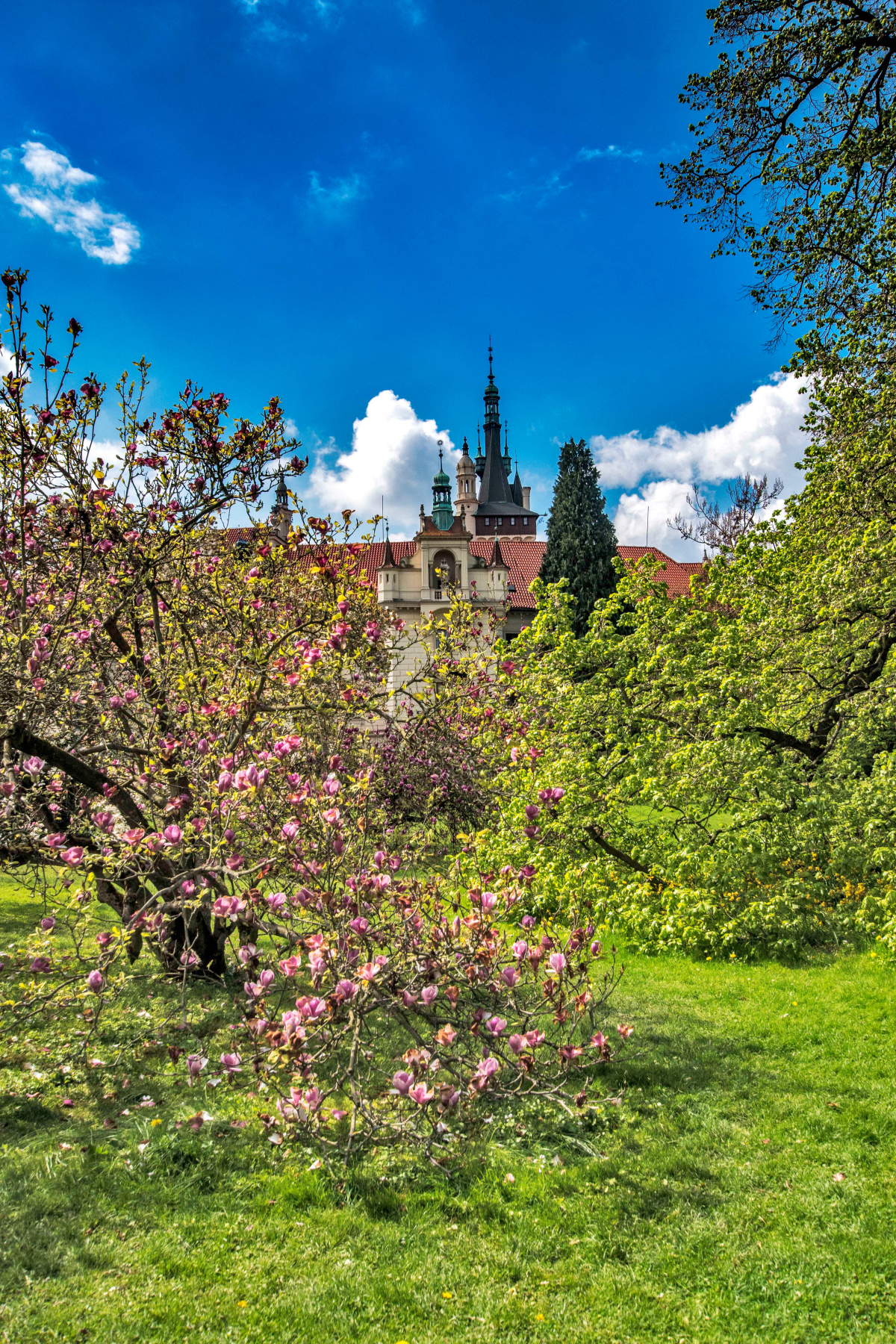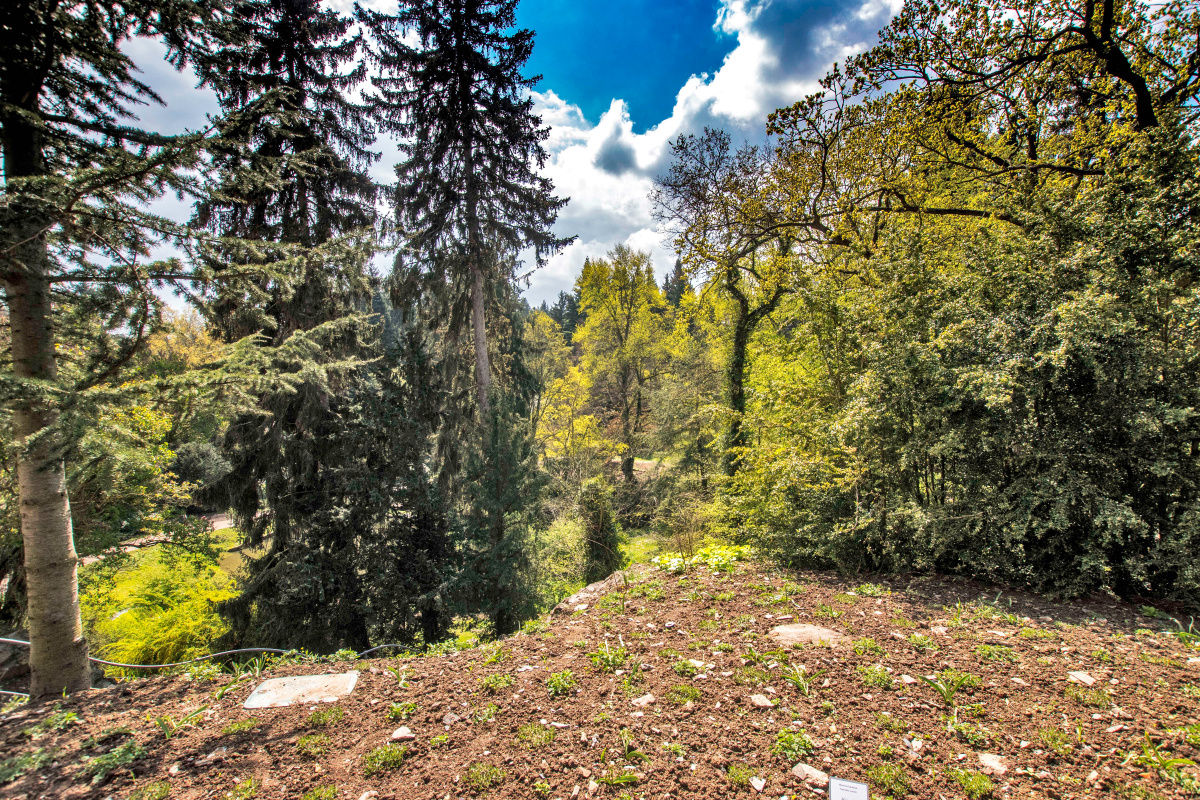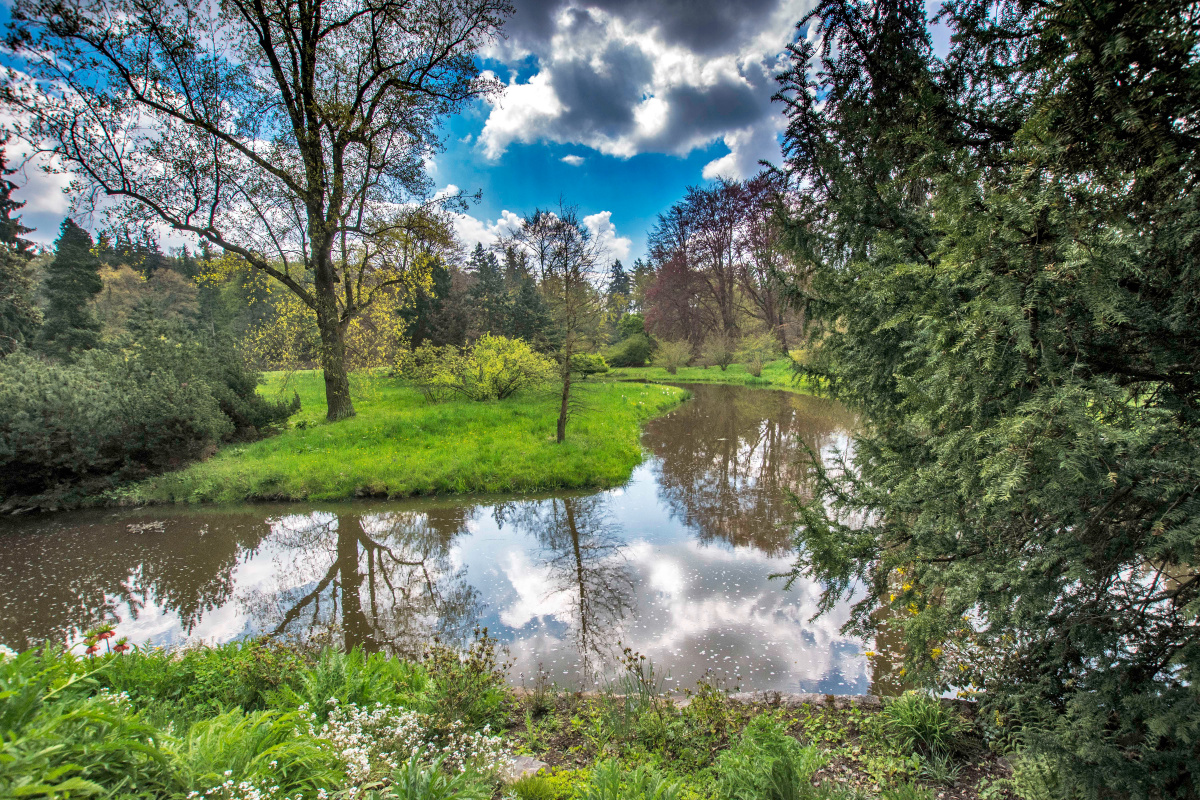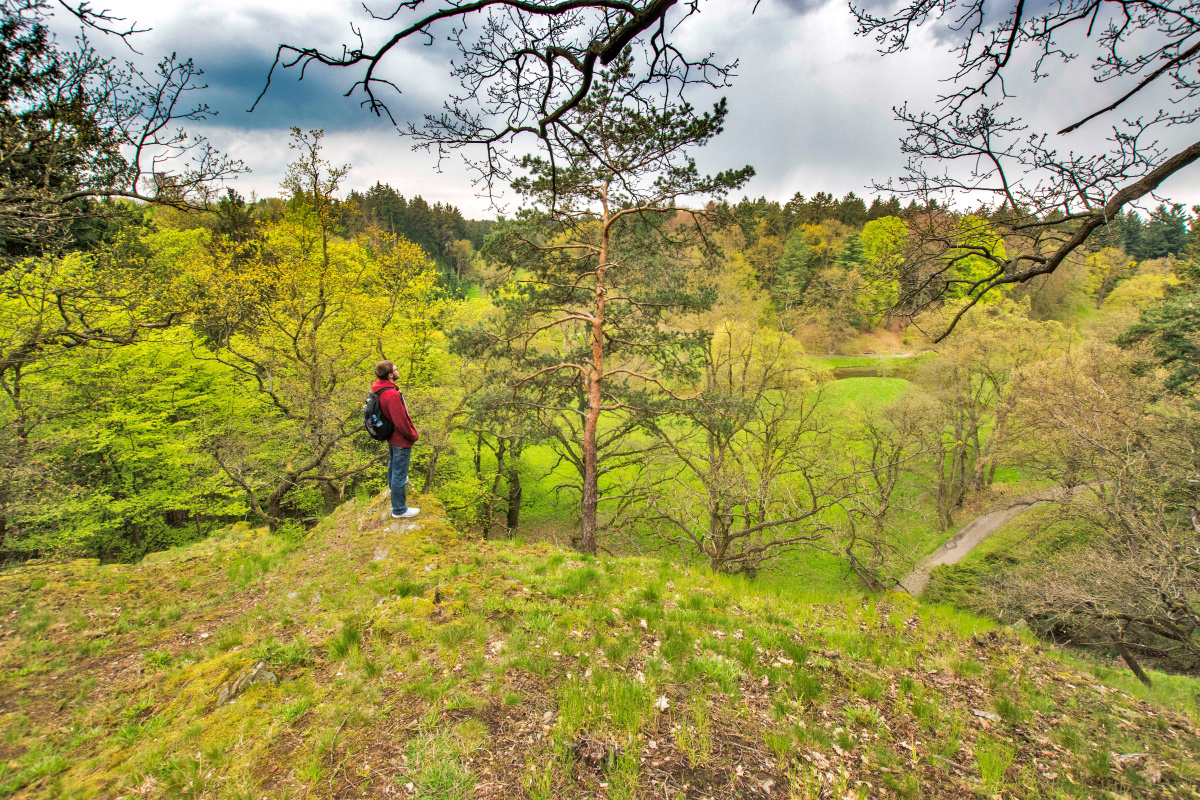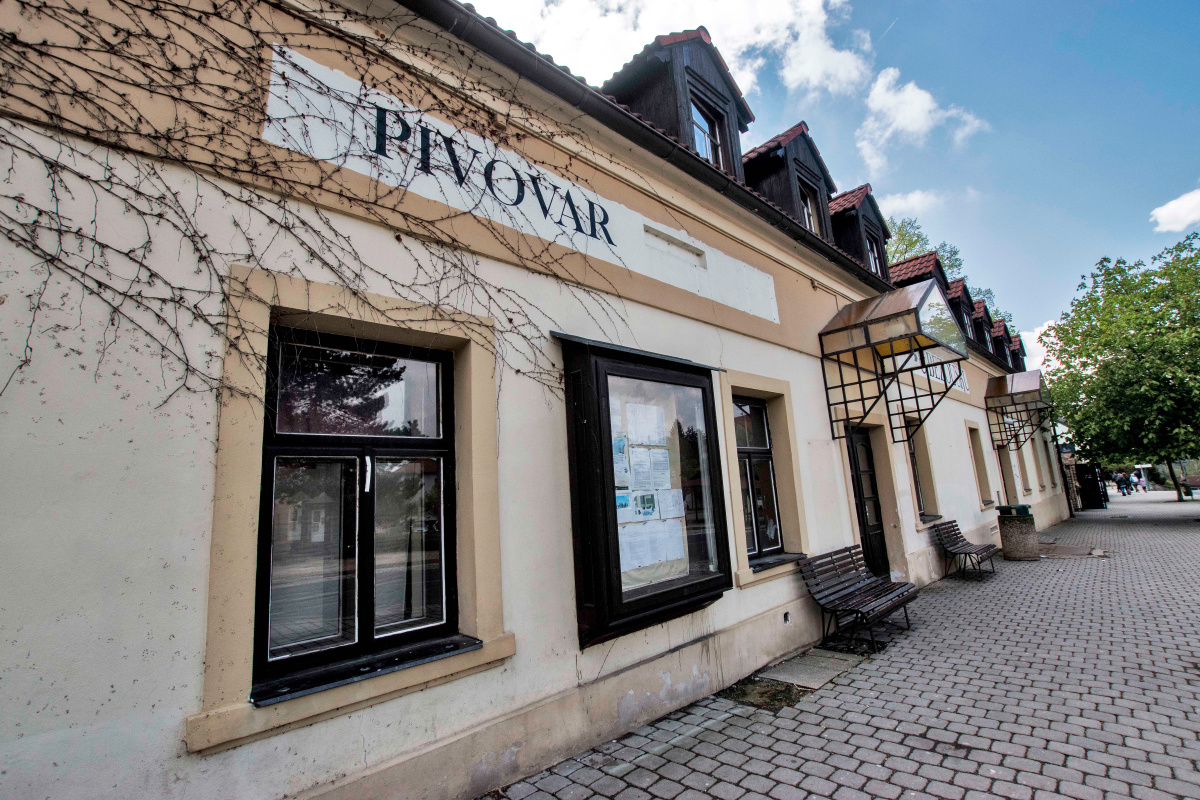 Tábor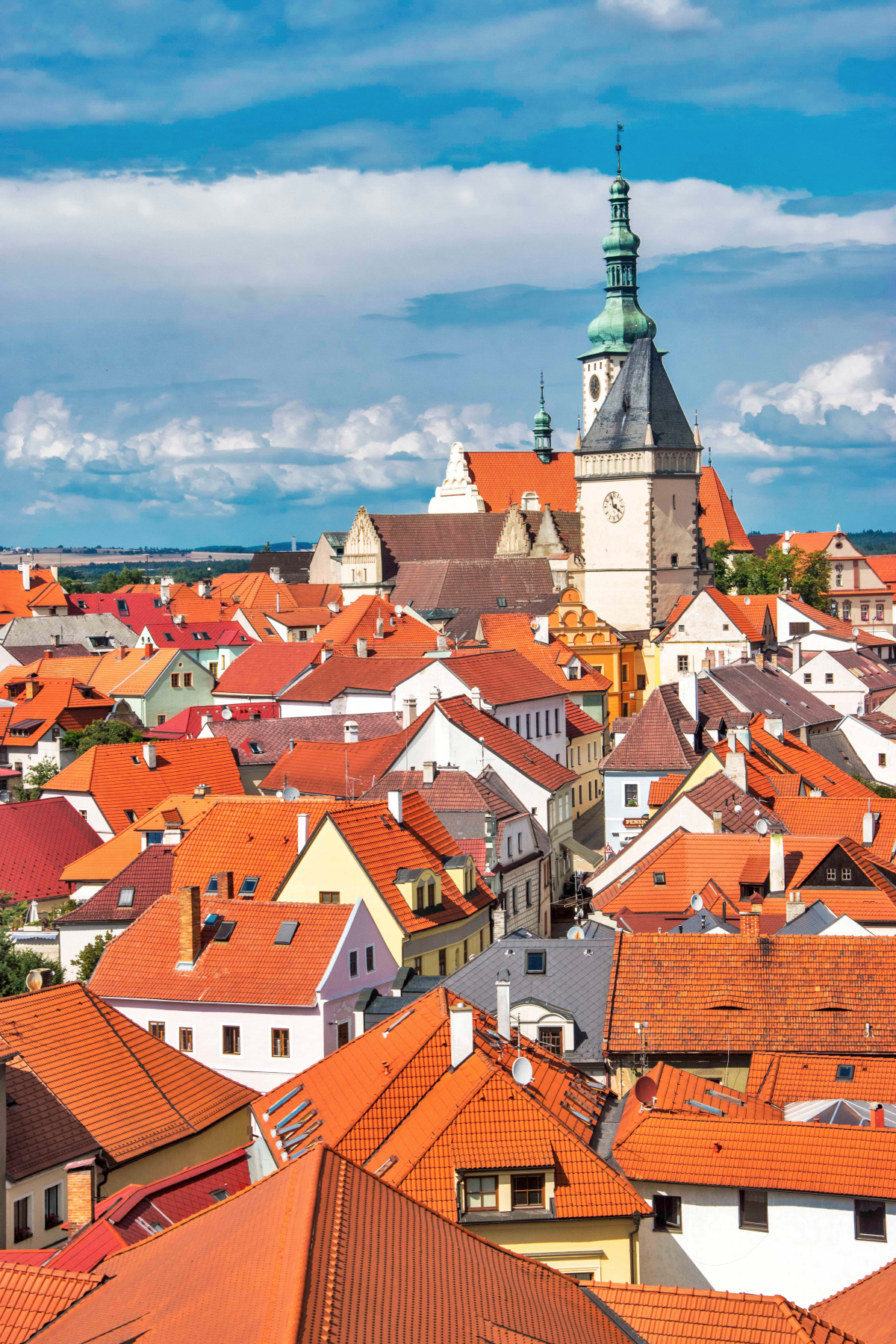 This was the first small Czech town that I visited. Though, with a population of about 36,000, it's still 4 times the size of where I lived in Oregon. Anyway, the rooftop vistas that I took of the smaller cities in the Czech Republic can all easily be mistaken for the same place. But I really love the red rooves and would be happy to have such a view in my life.
We went here on a whim and it makes for a very nice day trip from Prague to see a few museums and take a walk around the town.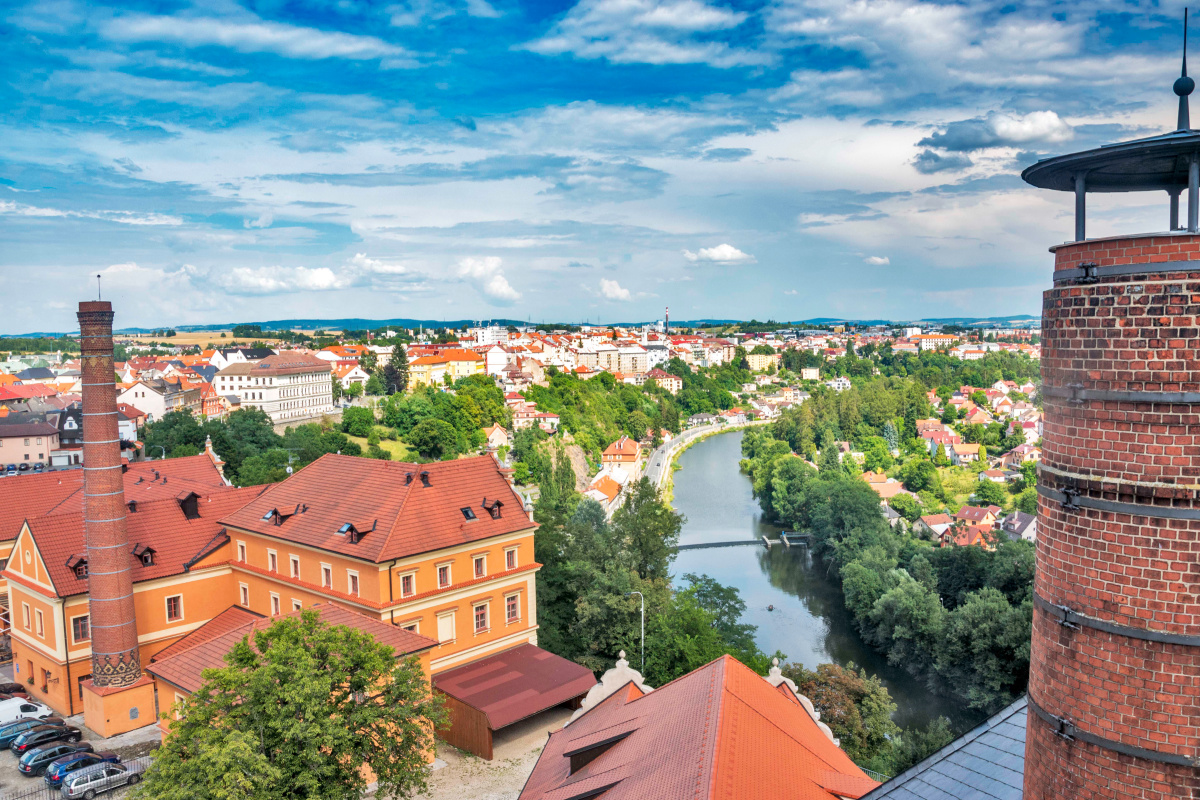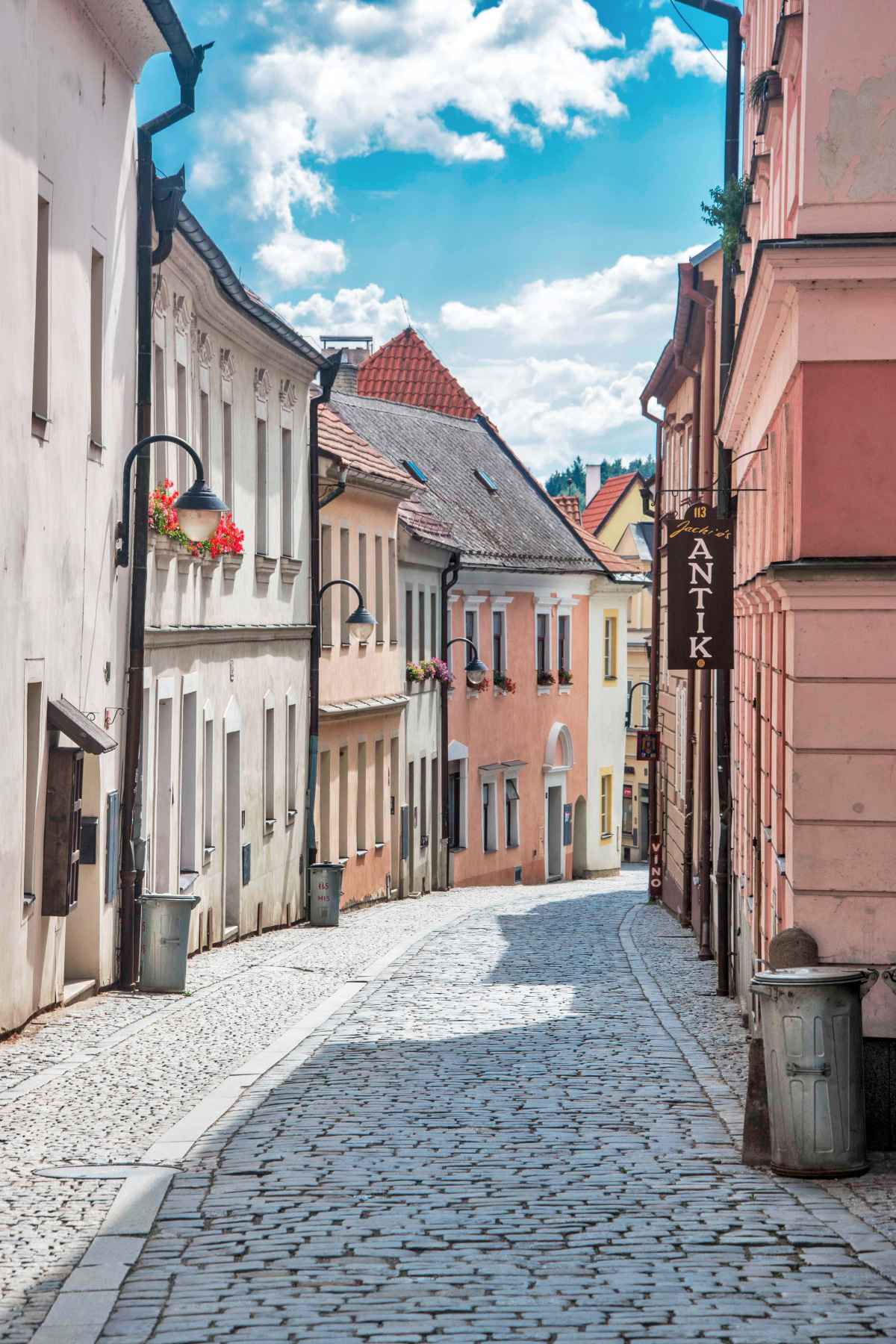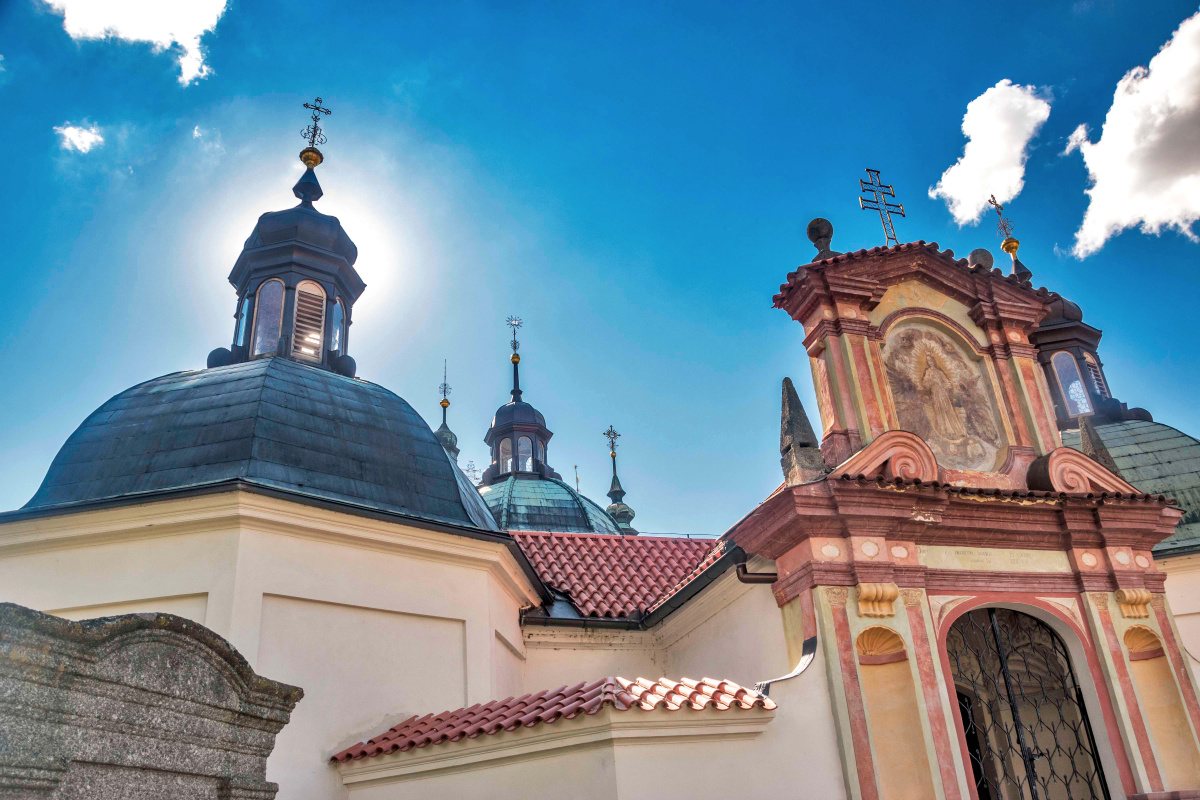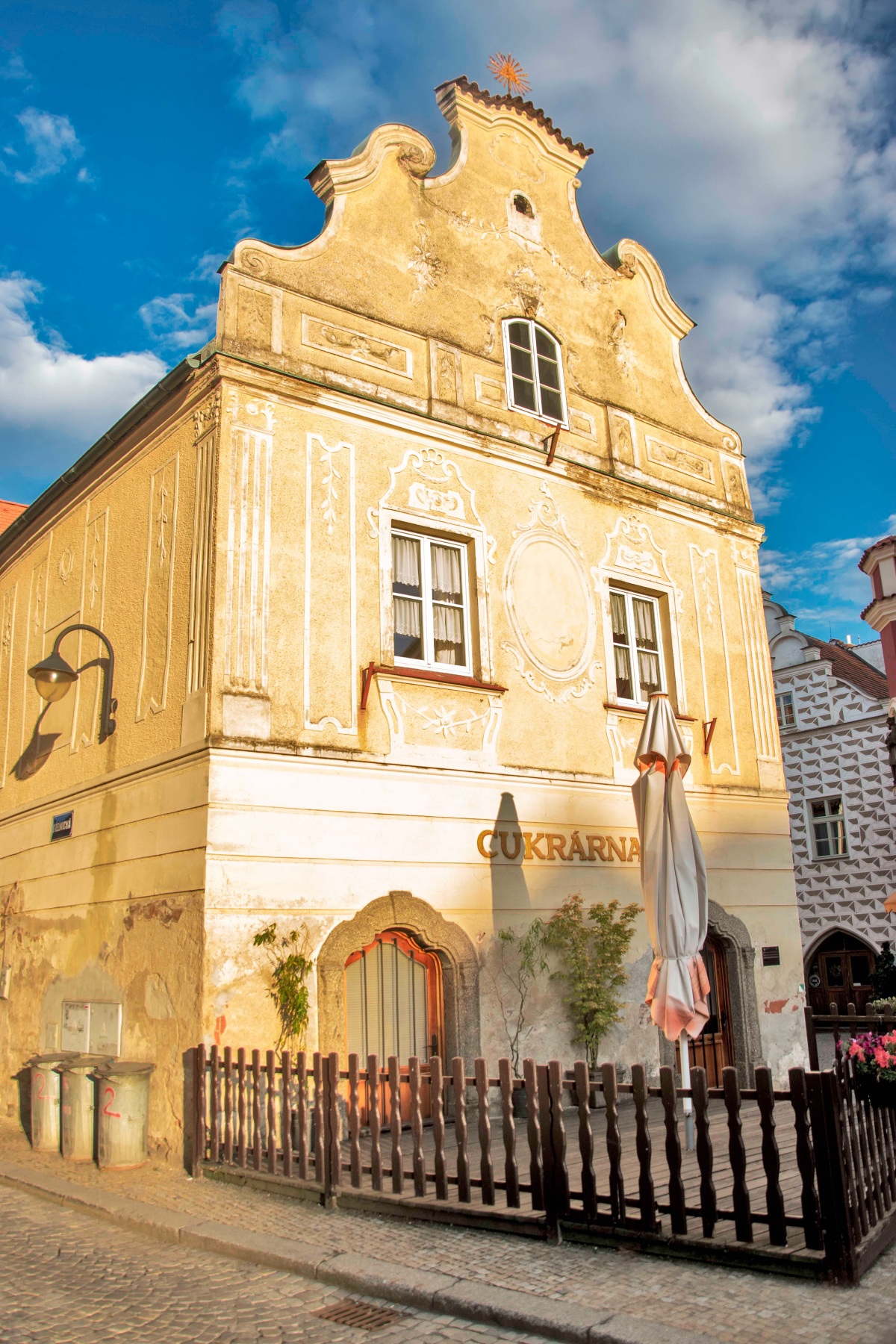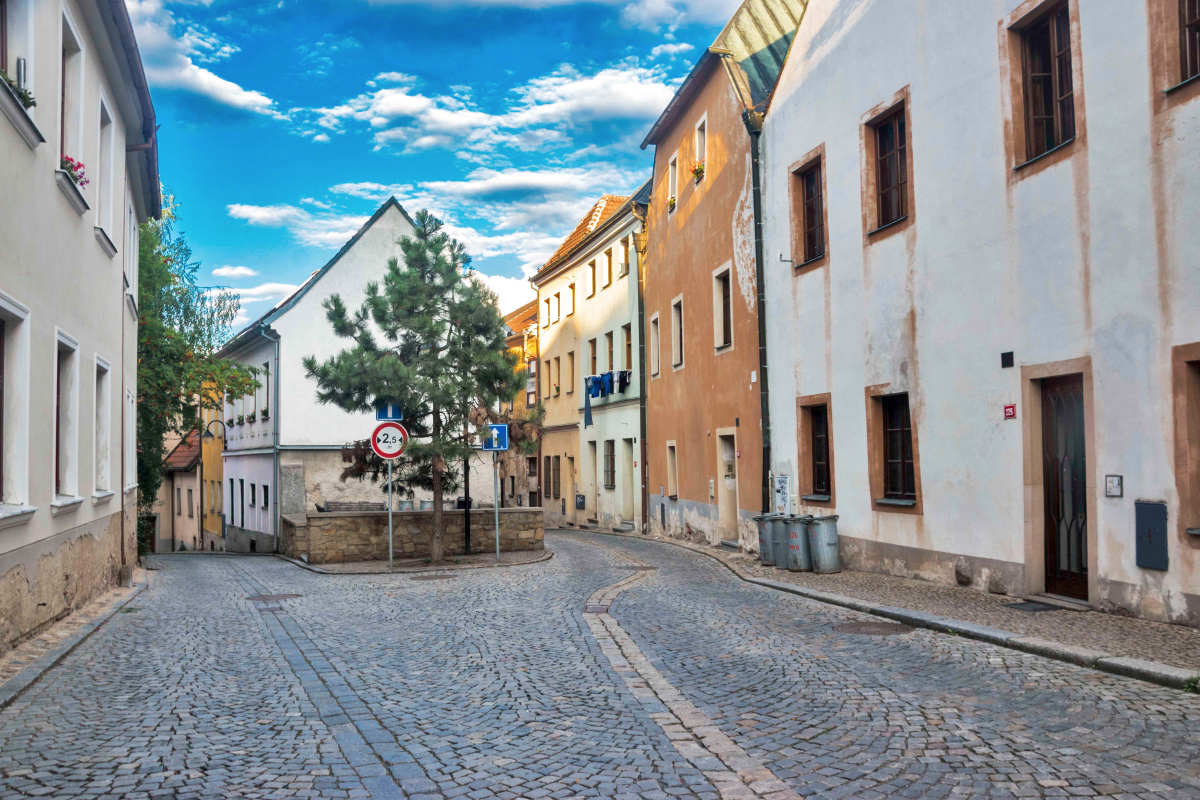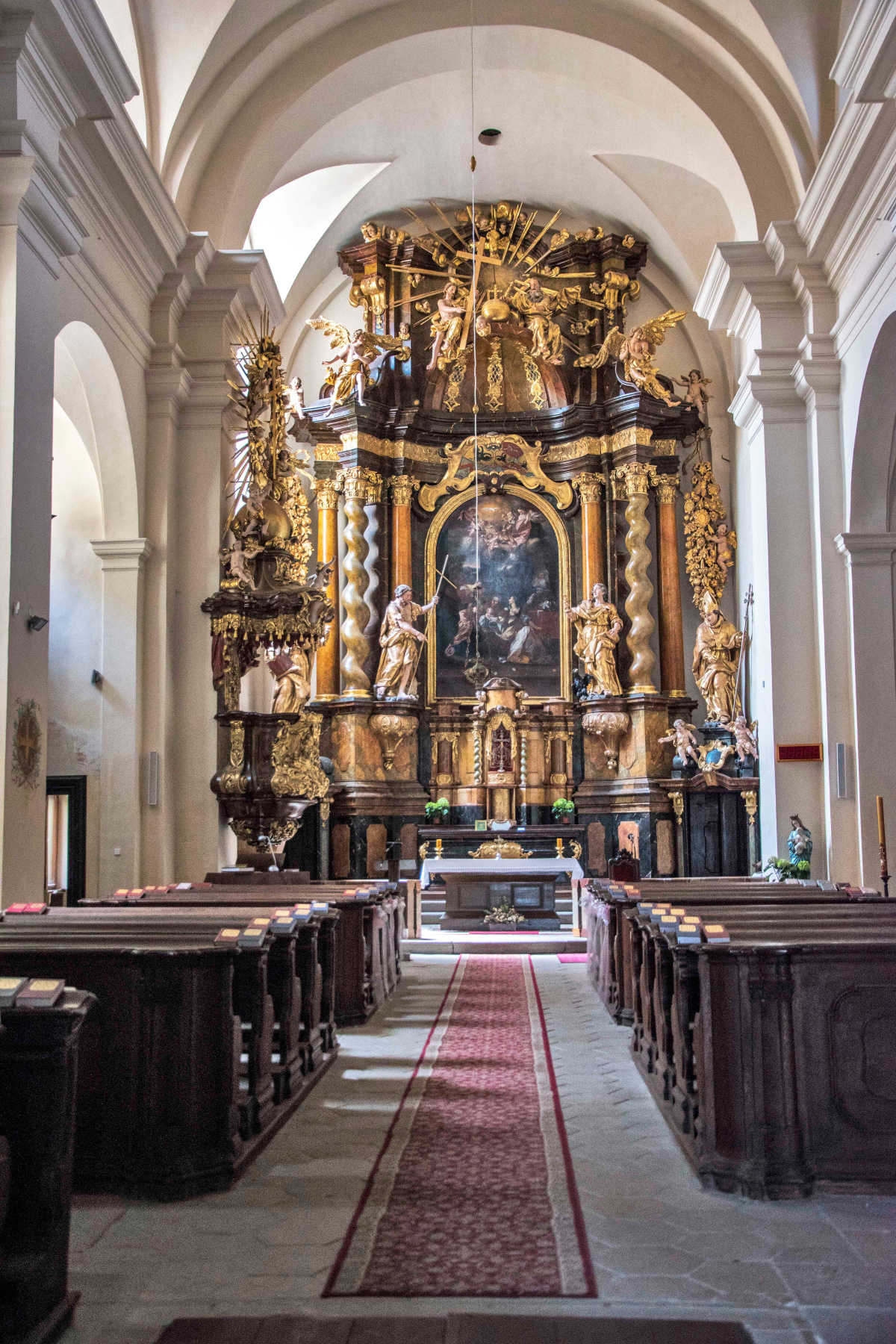 And don't miss the really fabulous underground tour!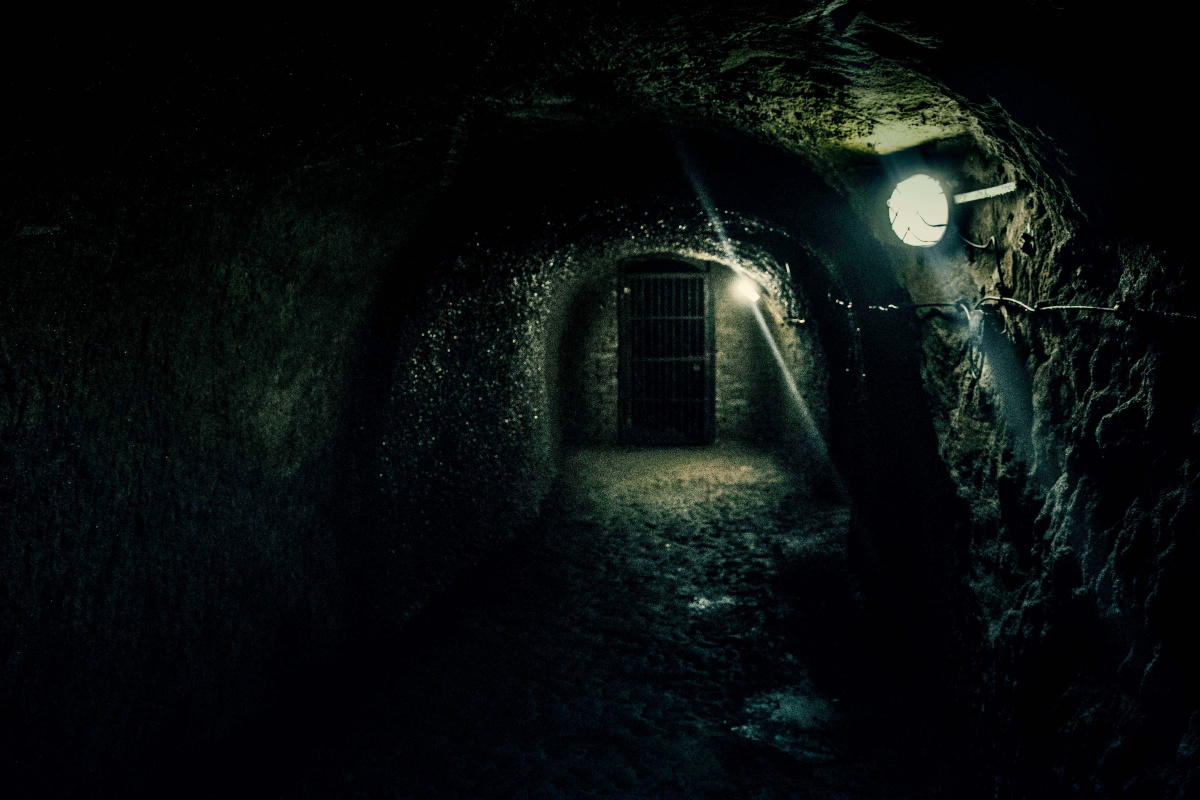 Pardubice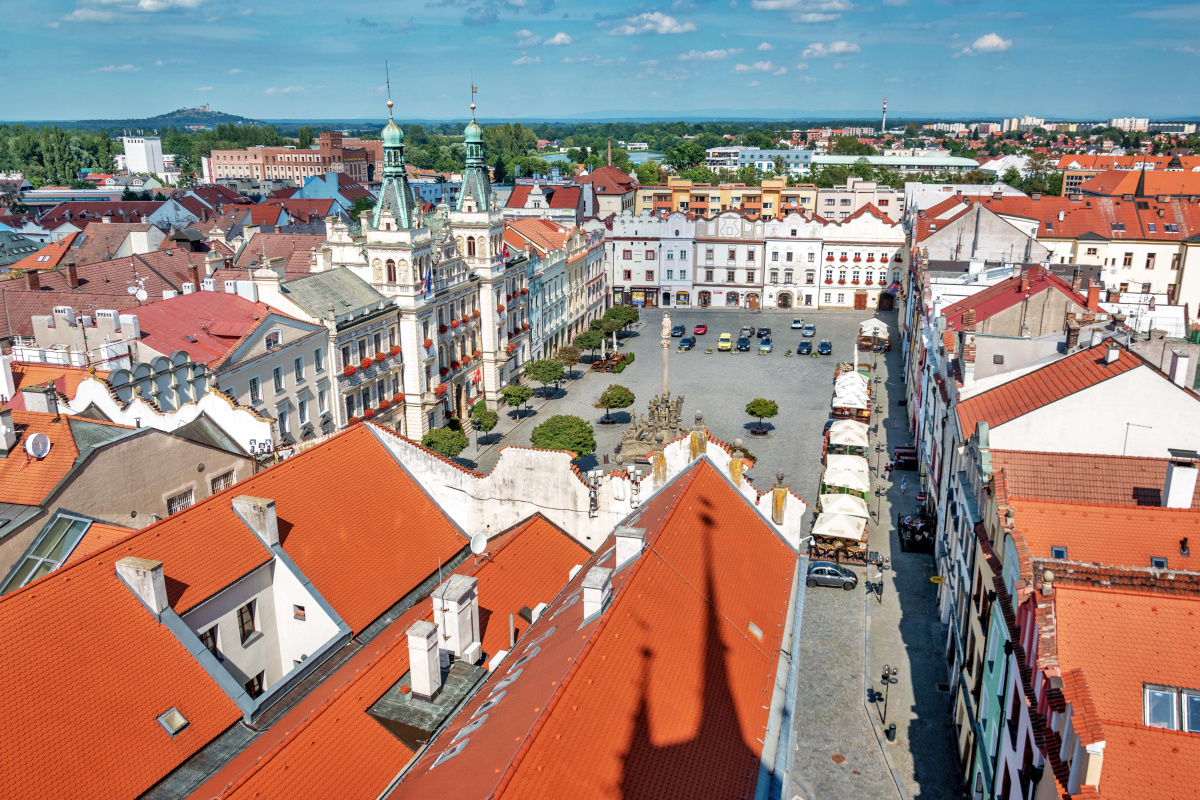 Yes, the overhead shot of some red rooves and spires may look familiar, but I assure you this is a different town. Though this may not be the smallest town in the Czech Republic, it certainly feels rather small. There are great views; a famous chateau (with peacocks); and one can take an excursion to that castle on the hill that can be seen in the distance. This is another great day trip from Prague.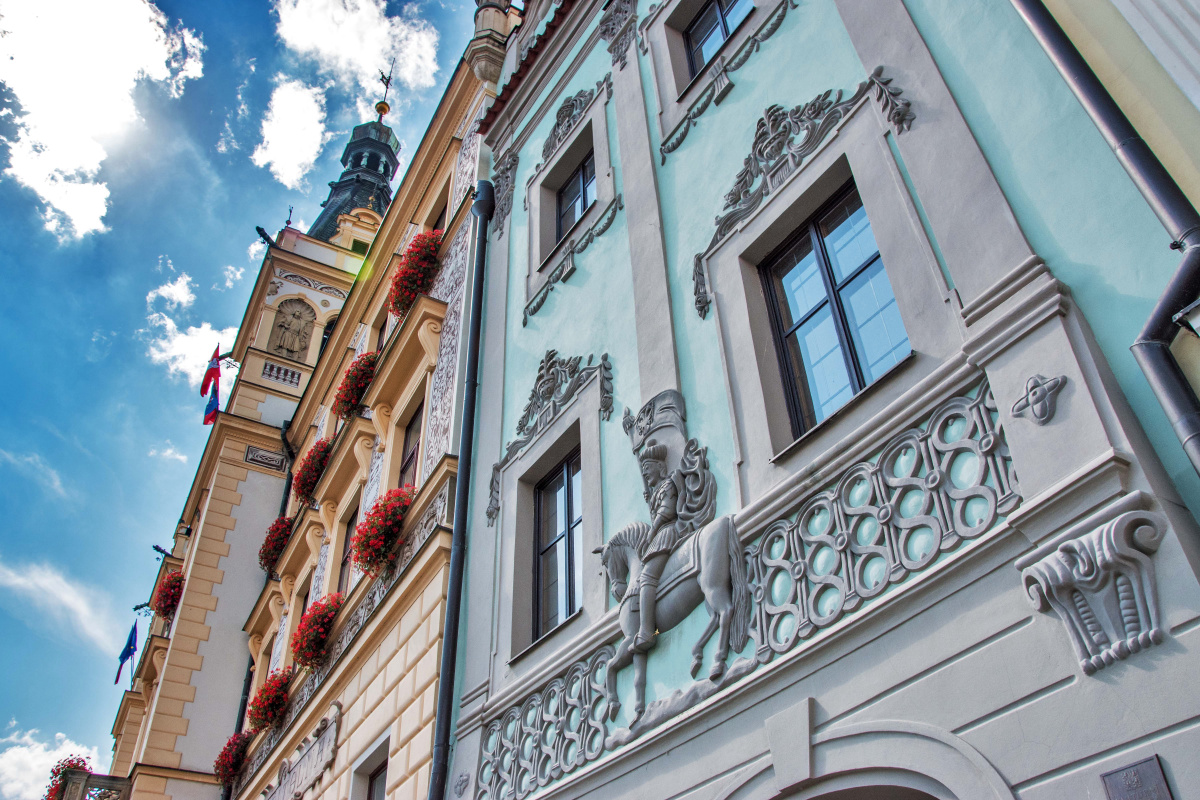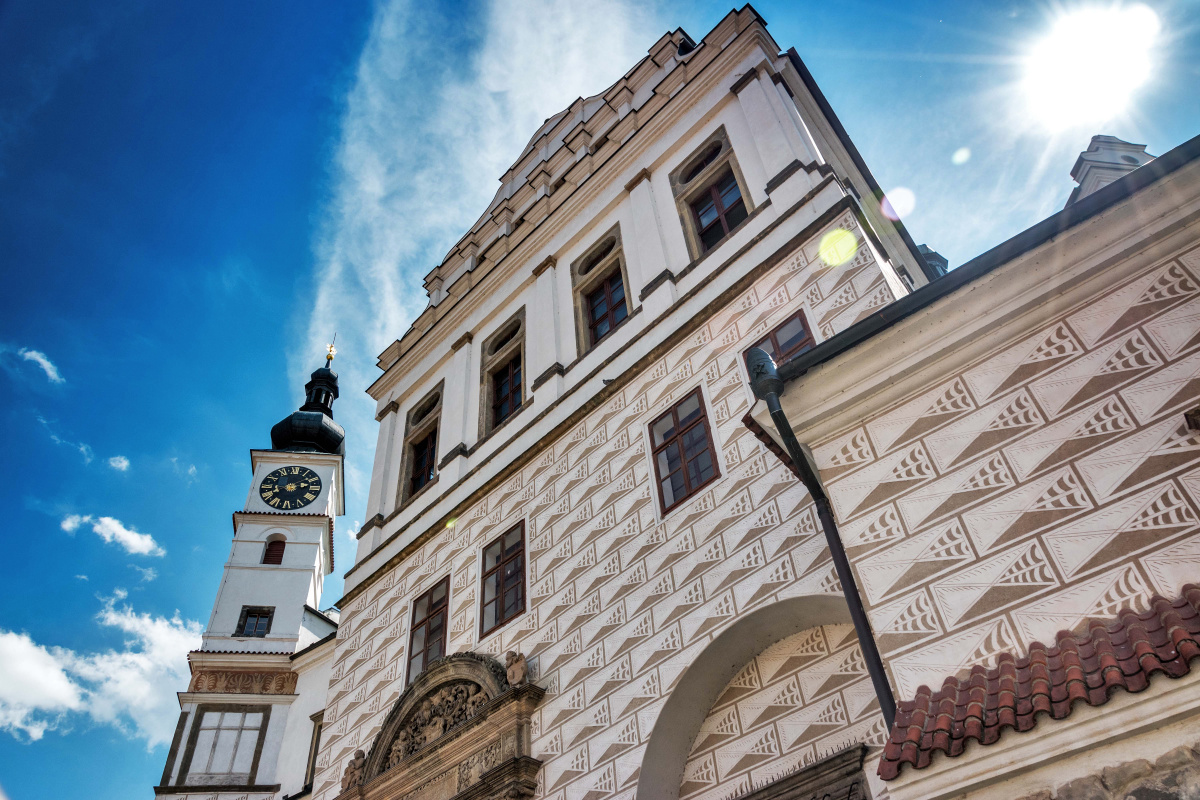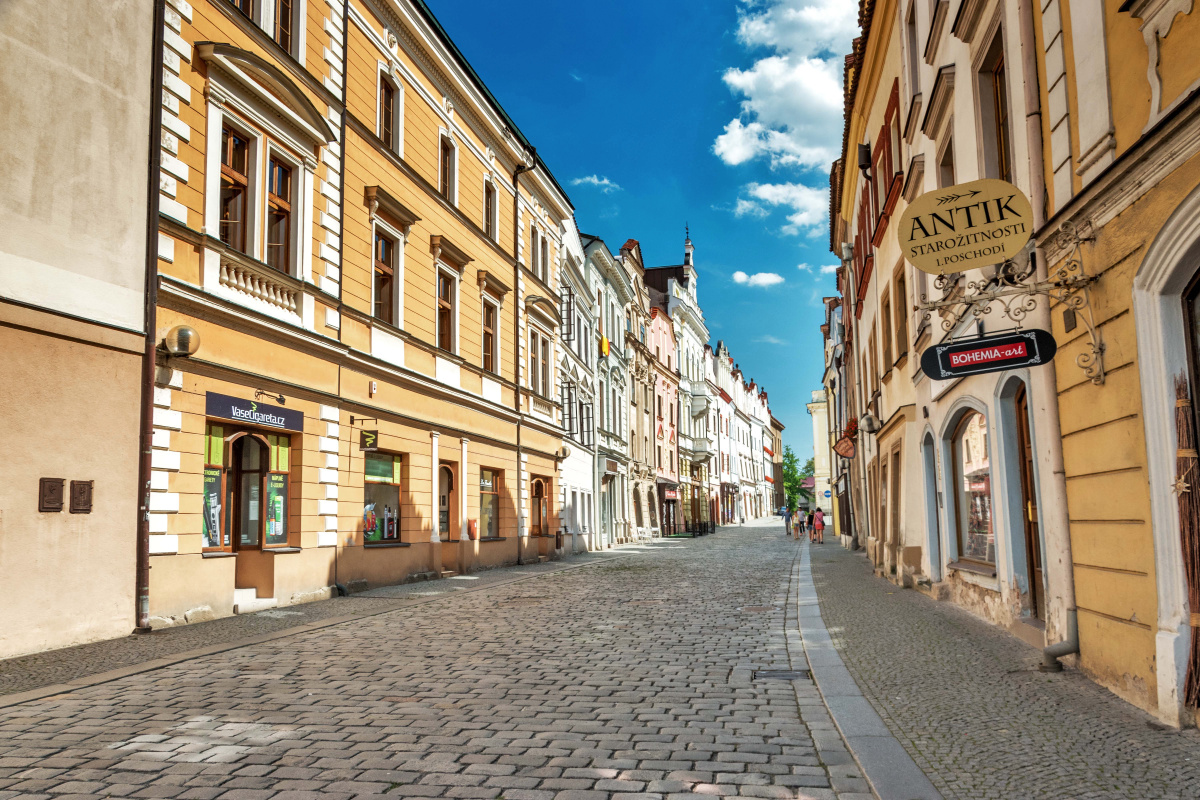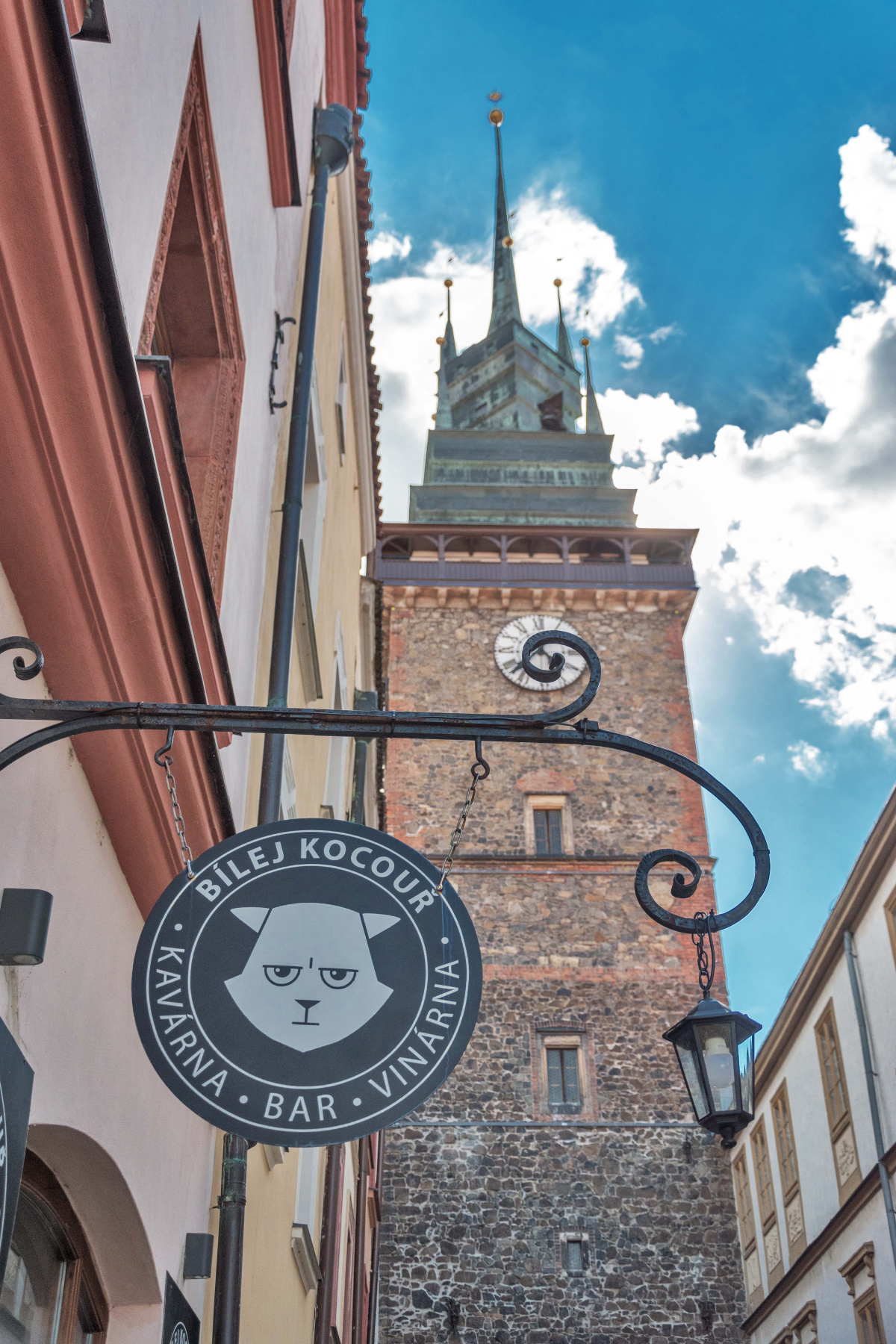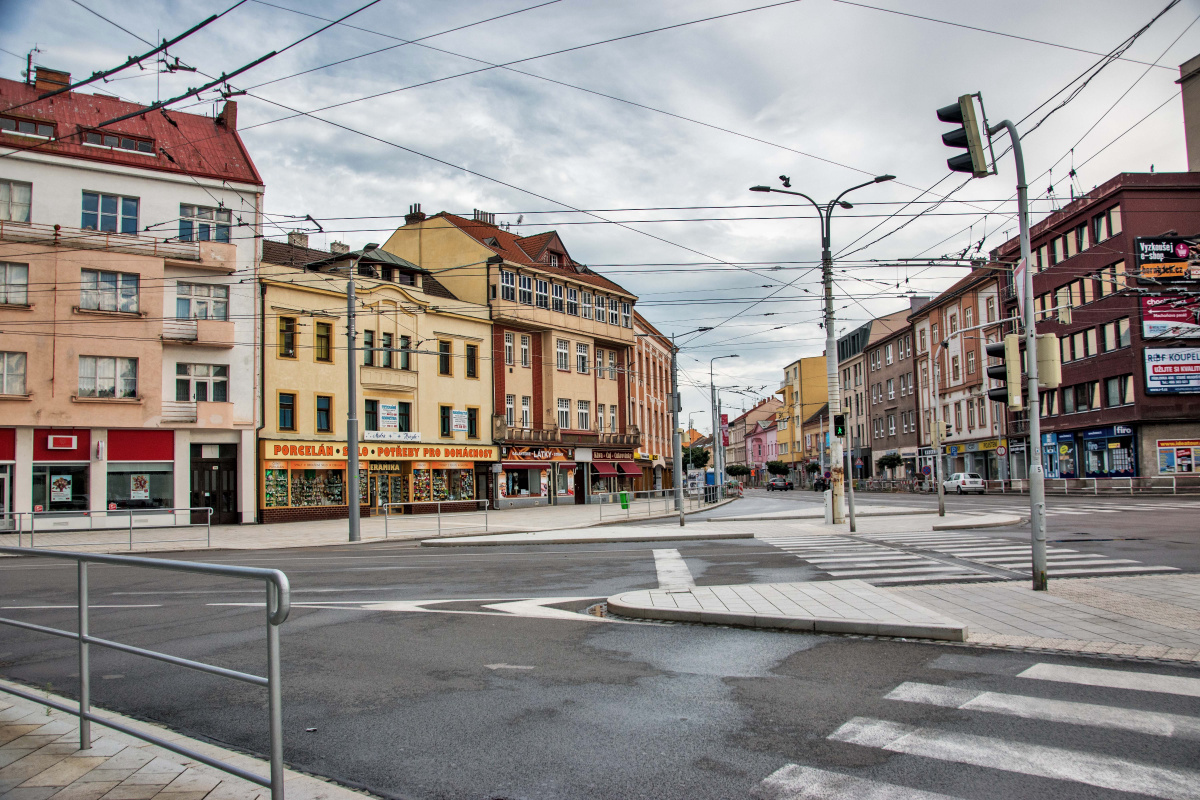 Allegedly, Pardubice is the place that invented gingerbread (perník). I swear, it seems that every place claims that, but it is tasty there, and you can get it practically everywhere. Even the bus station.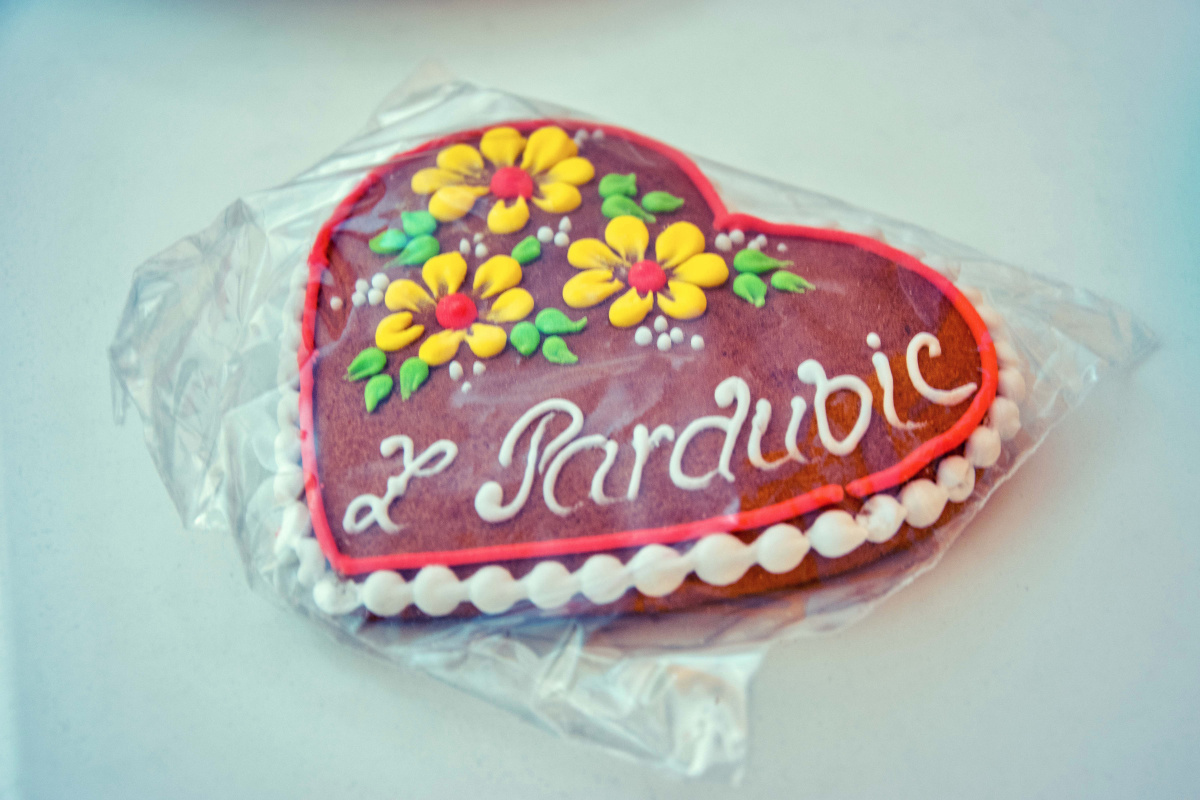 Even their crematorium looks like gingerbread house: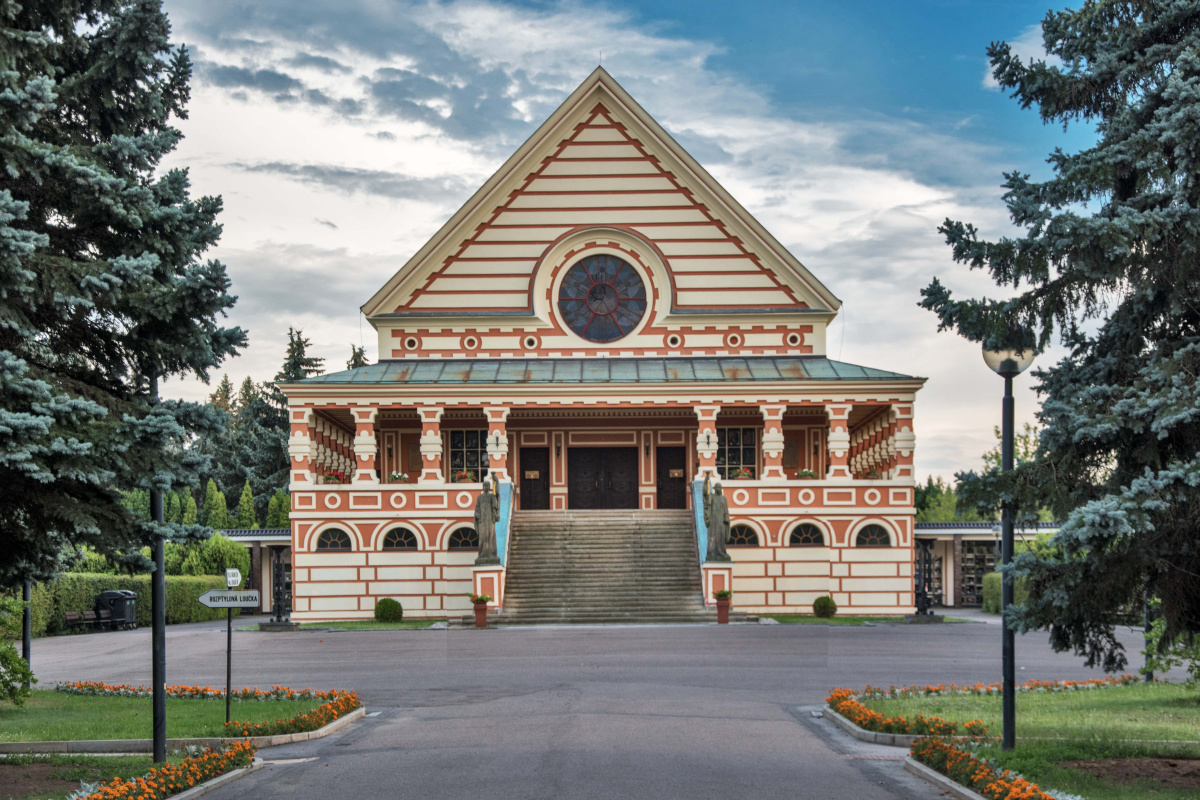 Plzeň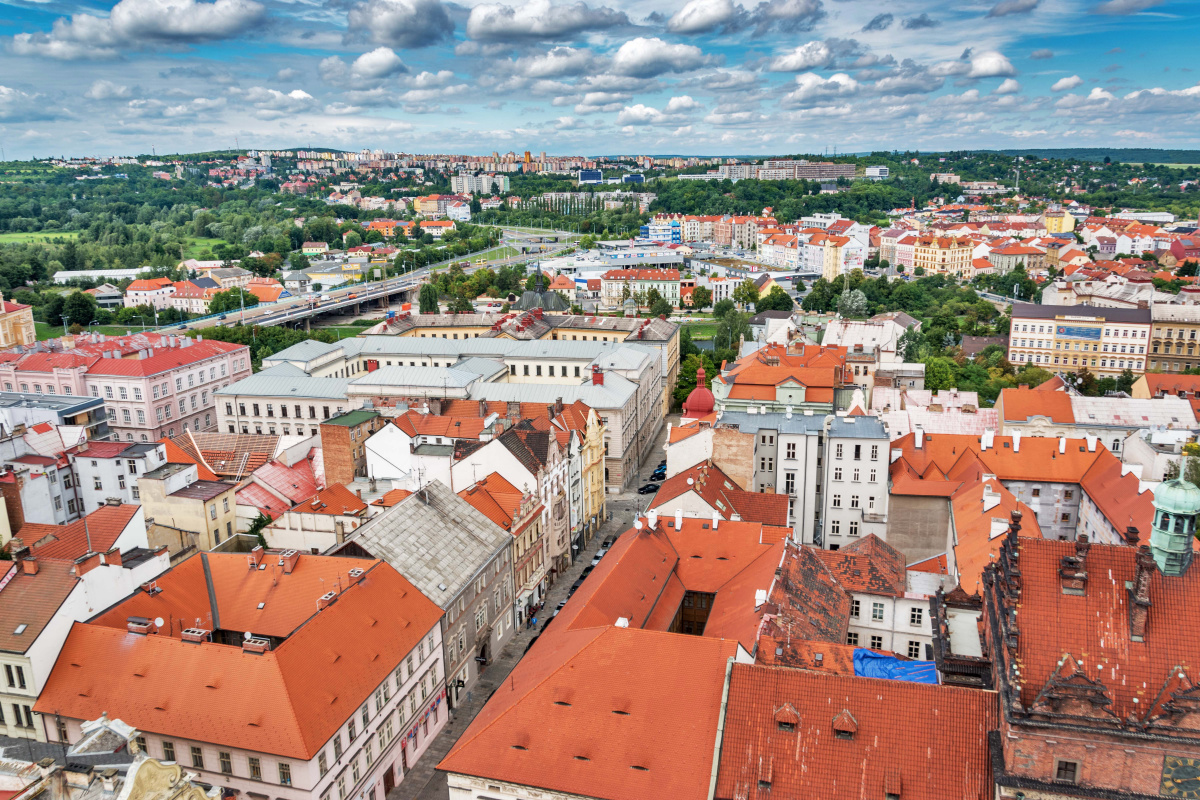 Plzeň was a real surprise. I expected that, being a city known for Pilsner beer, it would be a bit of a one-trick city without much else to offer to its name. But I was wrong. This turned out to be a very beautiful city with a great town centre; a beautiful cathedral; and a fun dinosaur park on top of all of it.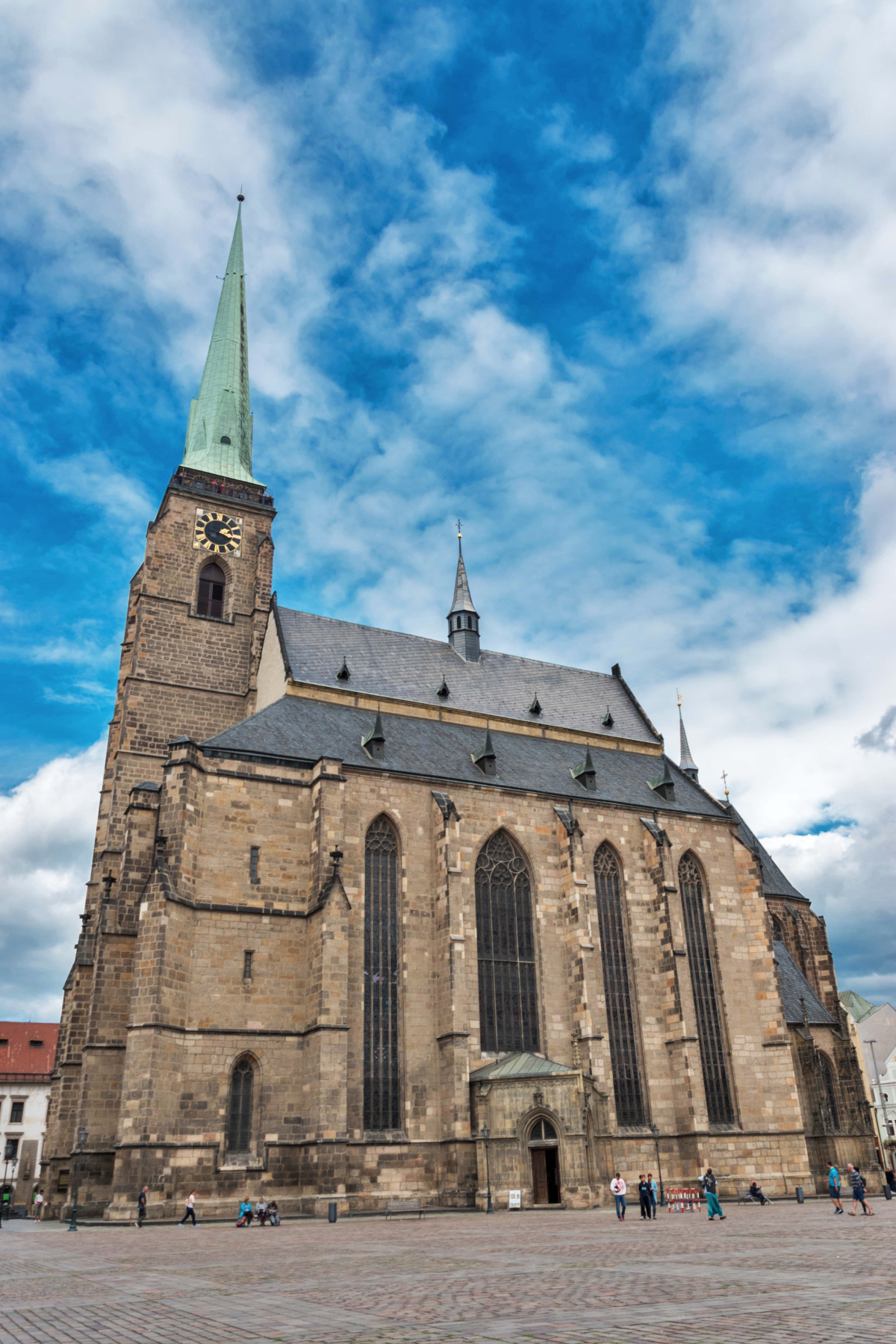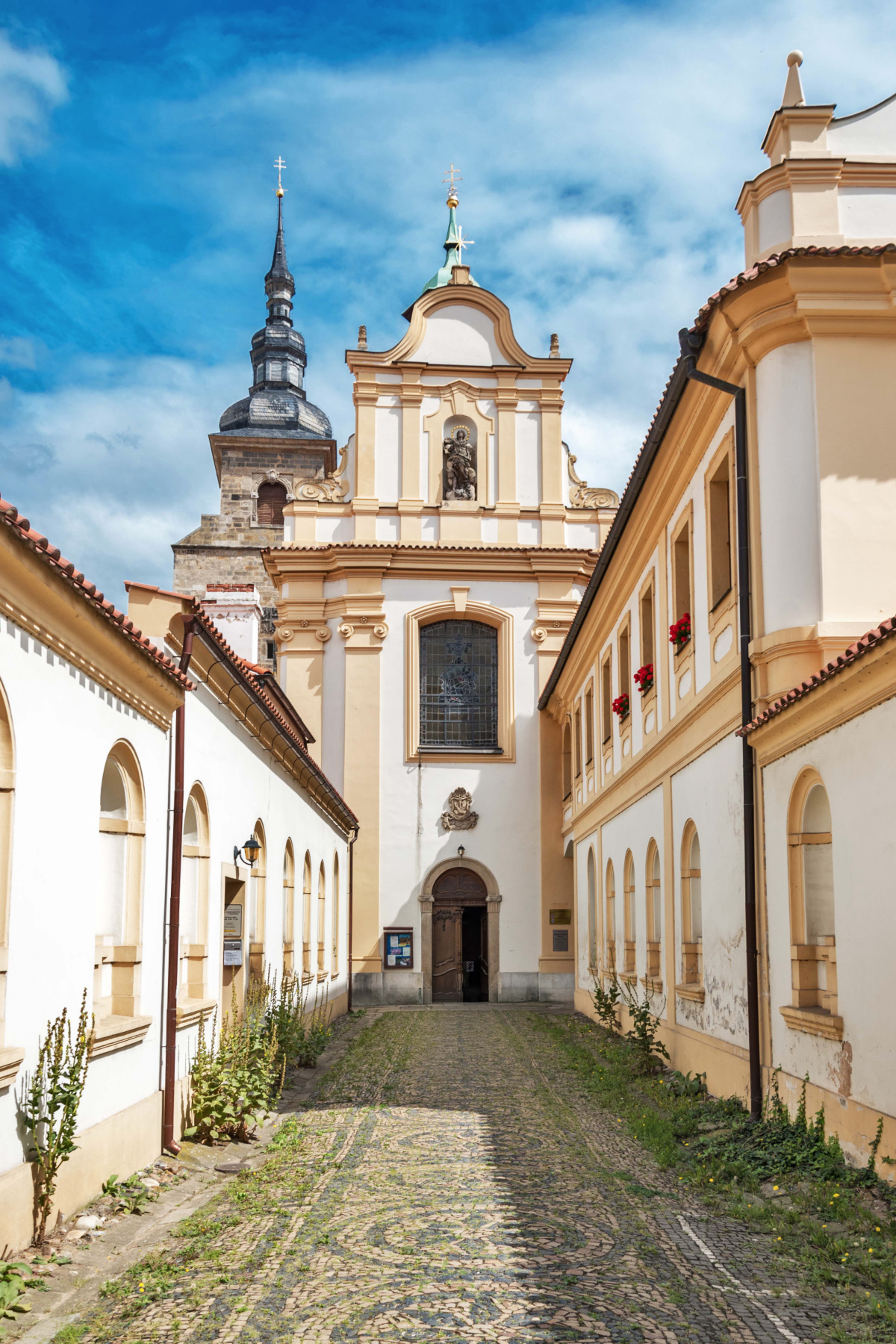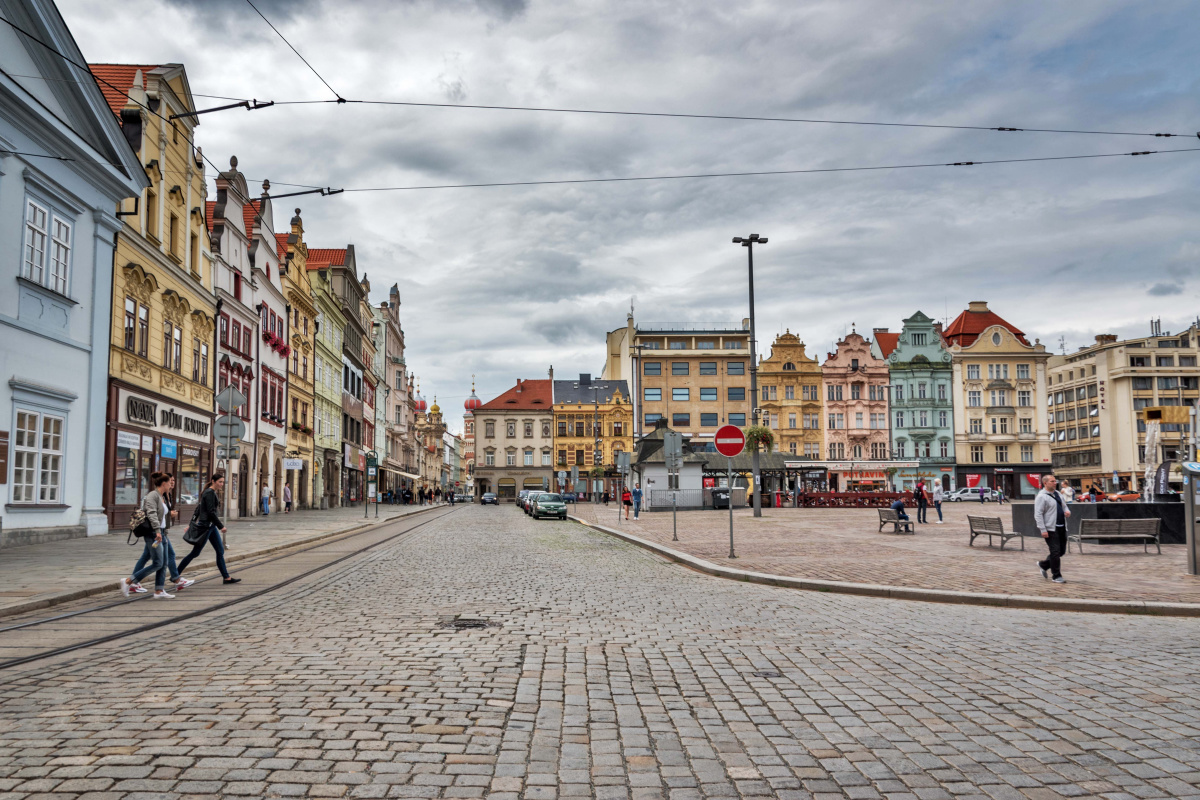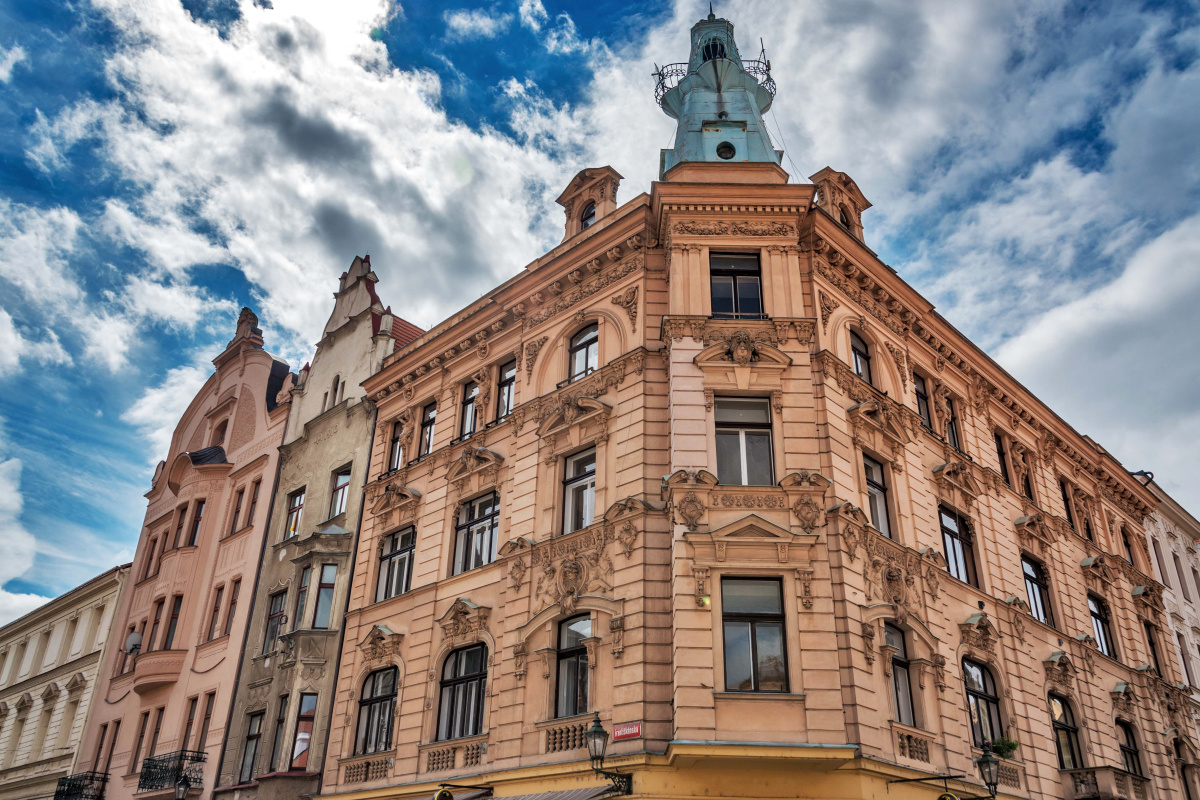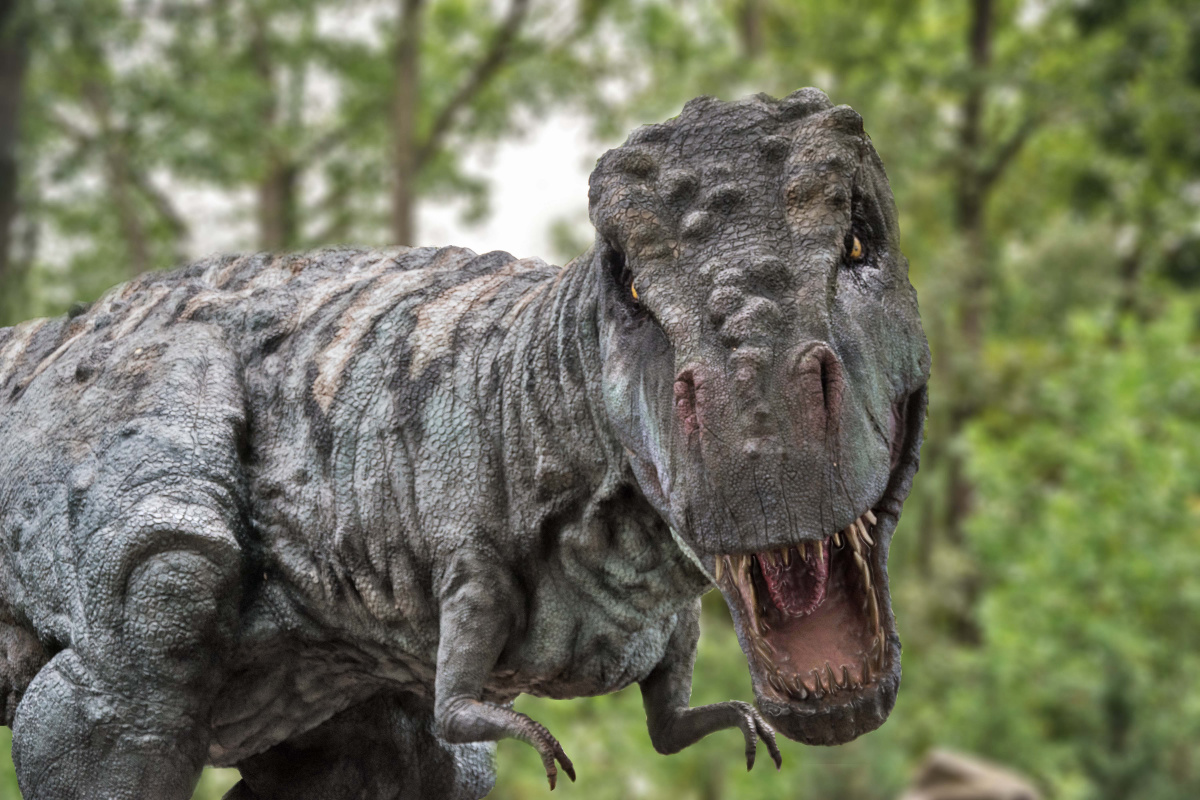 It's also home to the second largest synagogue in Europe (the largest is in Hungary).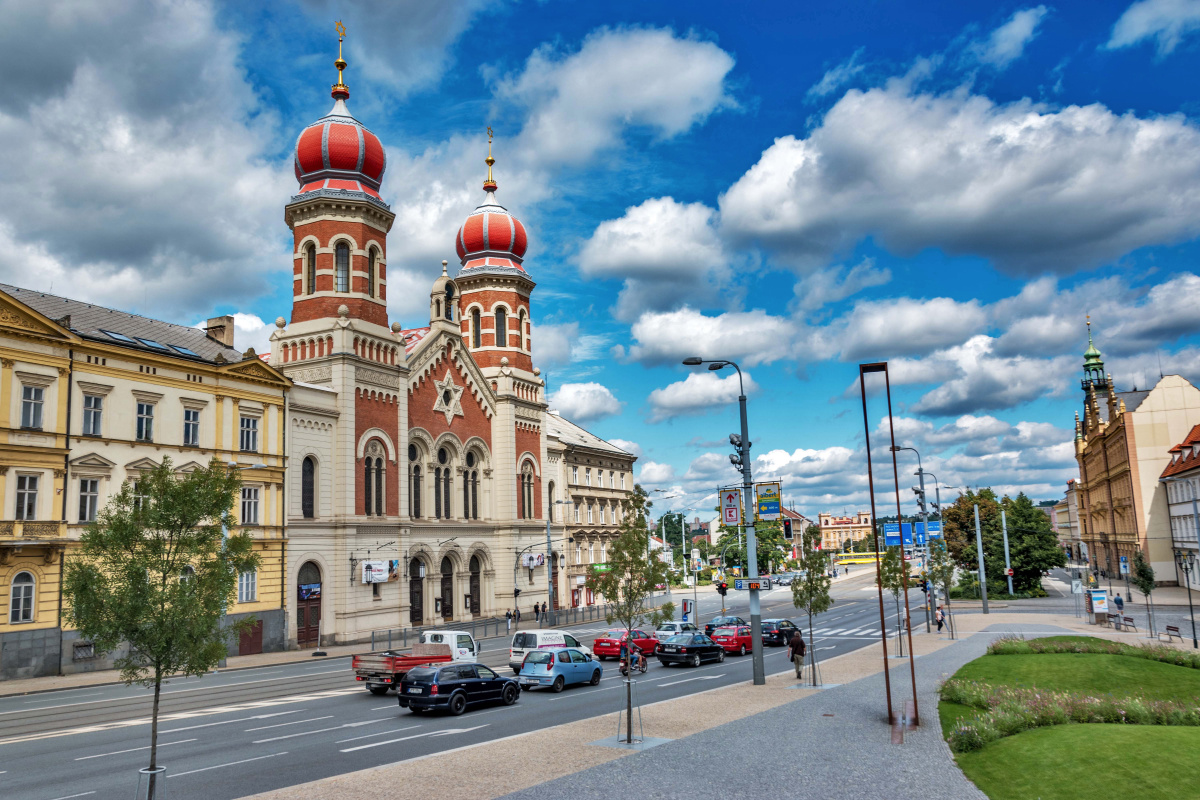 Karlovy Vary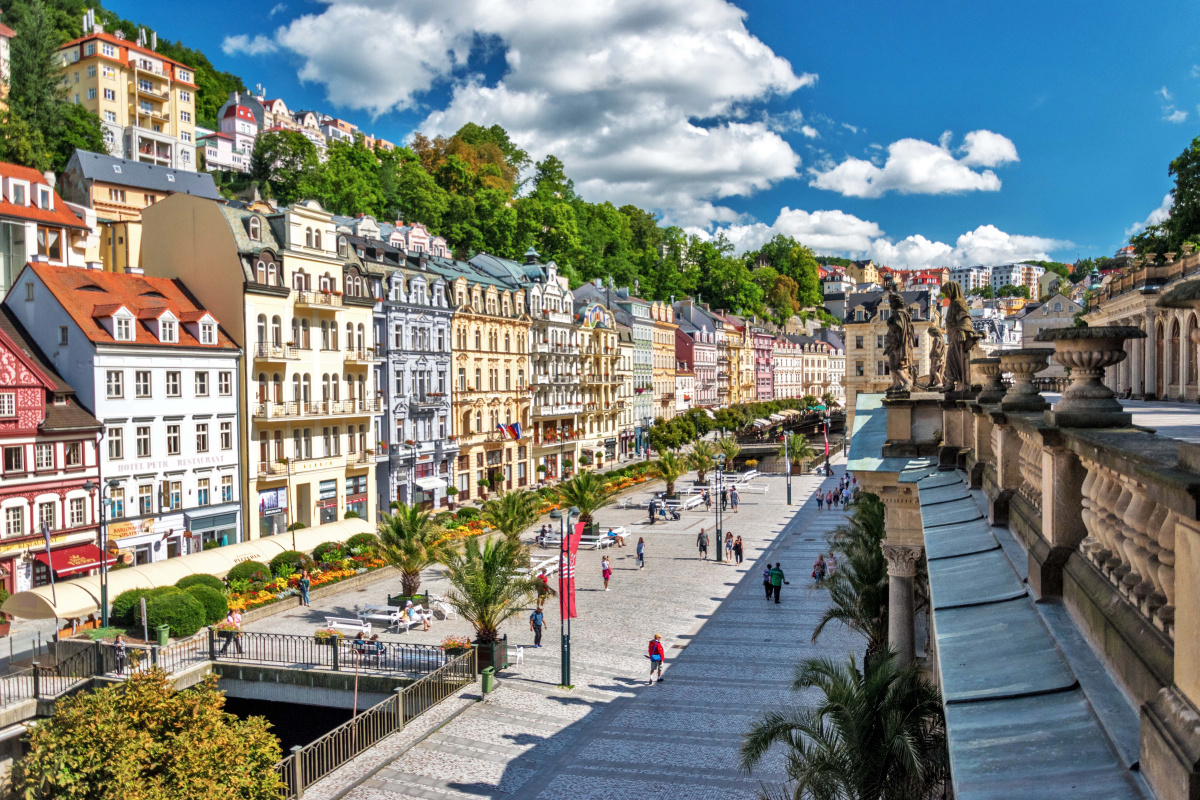 The previous 8 places (with the exception of Pruhonice which I only focused on the park) all have a lot in common. The red rooves; the beautiful art deco details in the architecture; and the general, well Prague-ness. Karlovy Vary is where things get different. This spa own, also known as Karlsbad, has a much different aesthetic. On top of that, it's like a little tiny Russia placed in the middle of a forest. Russian architecture; Russian language signs; Russian speaker waiters and waitresses... Even a statue dedicated to the father of communism, Karl Marx. In a country that is disgusted by their communist past, it is a real odd thing to find.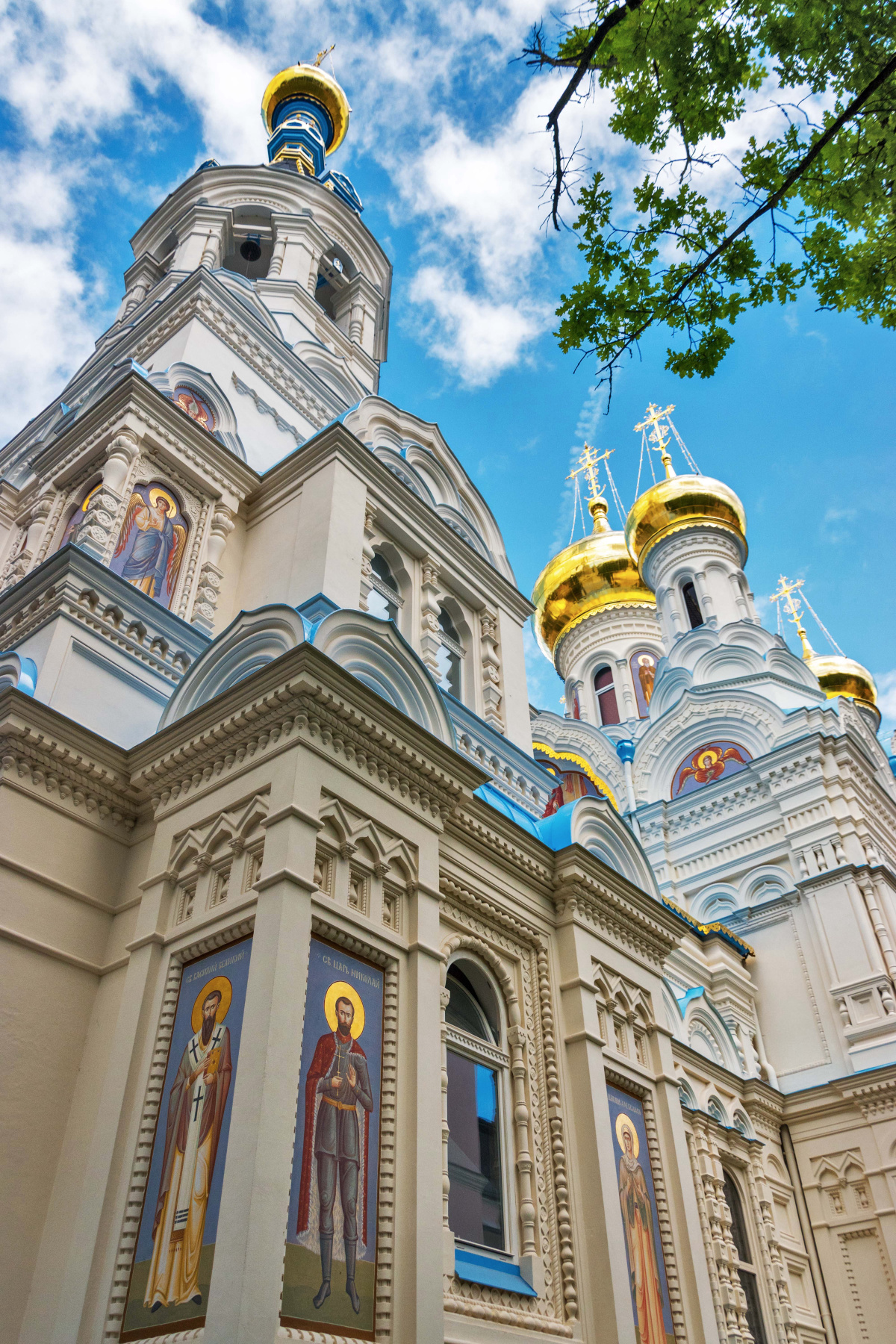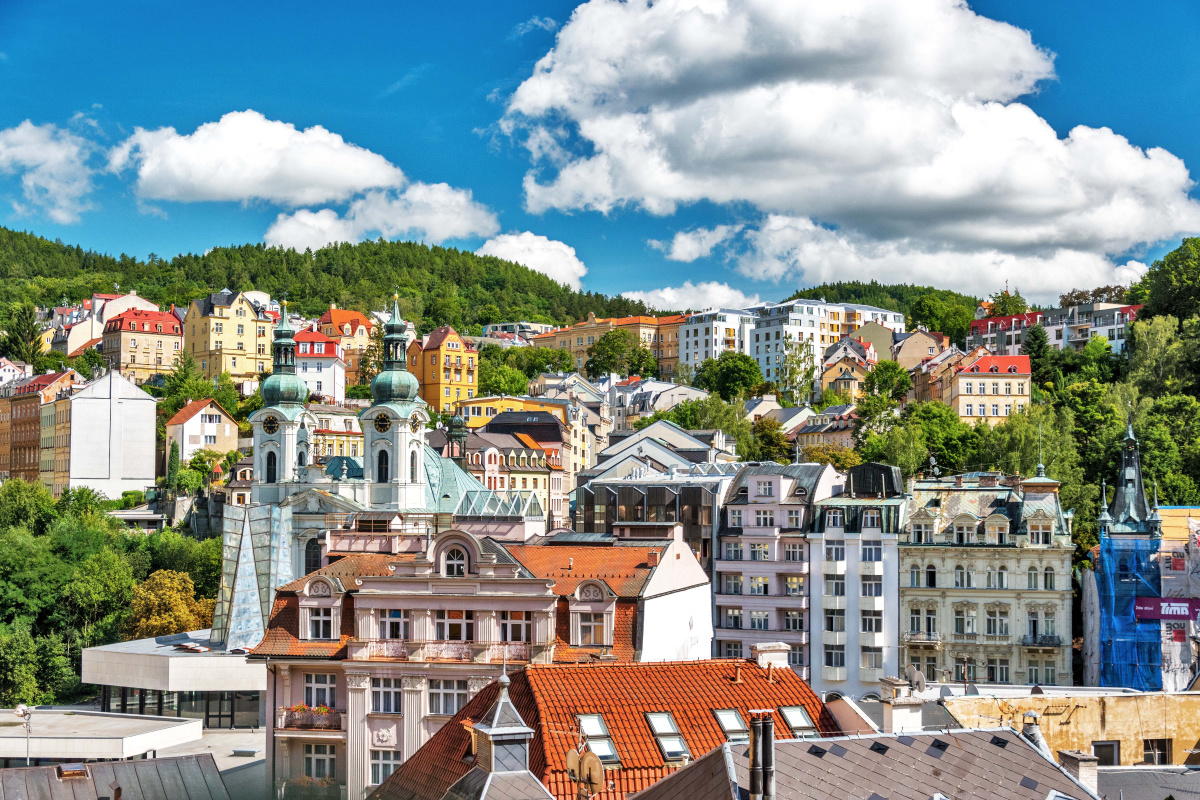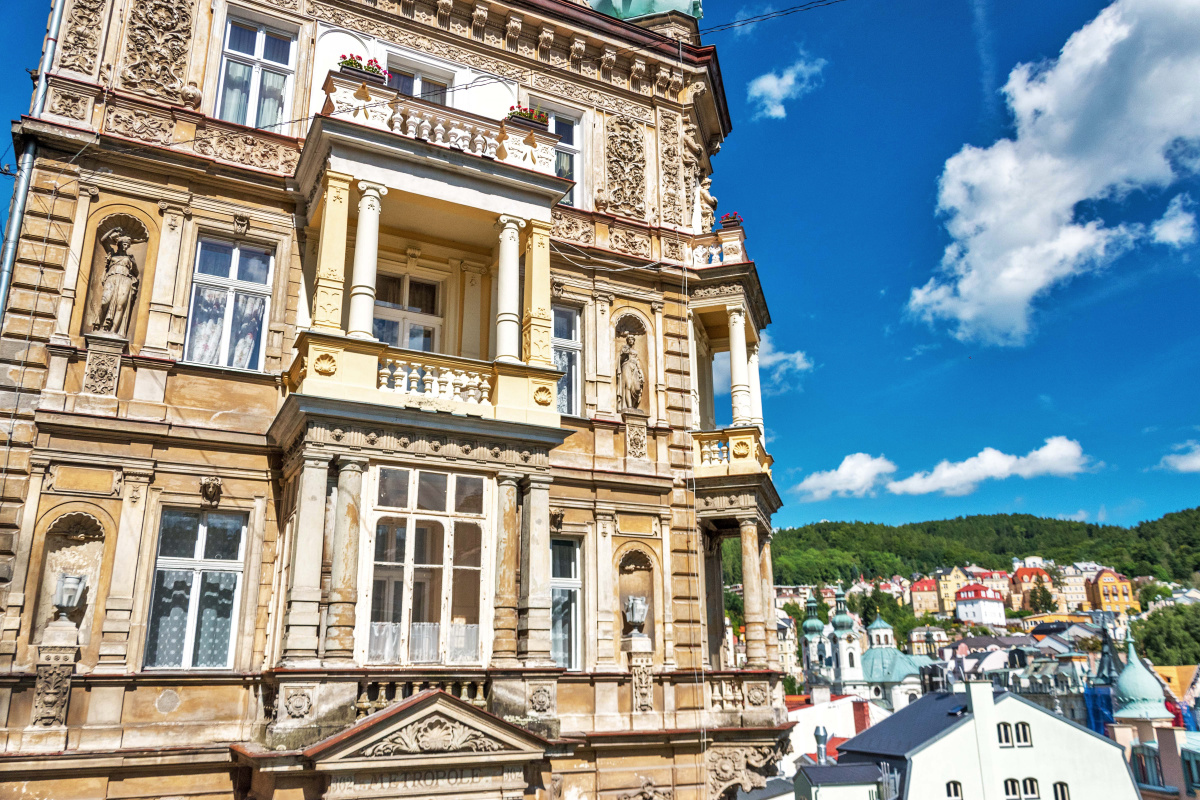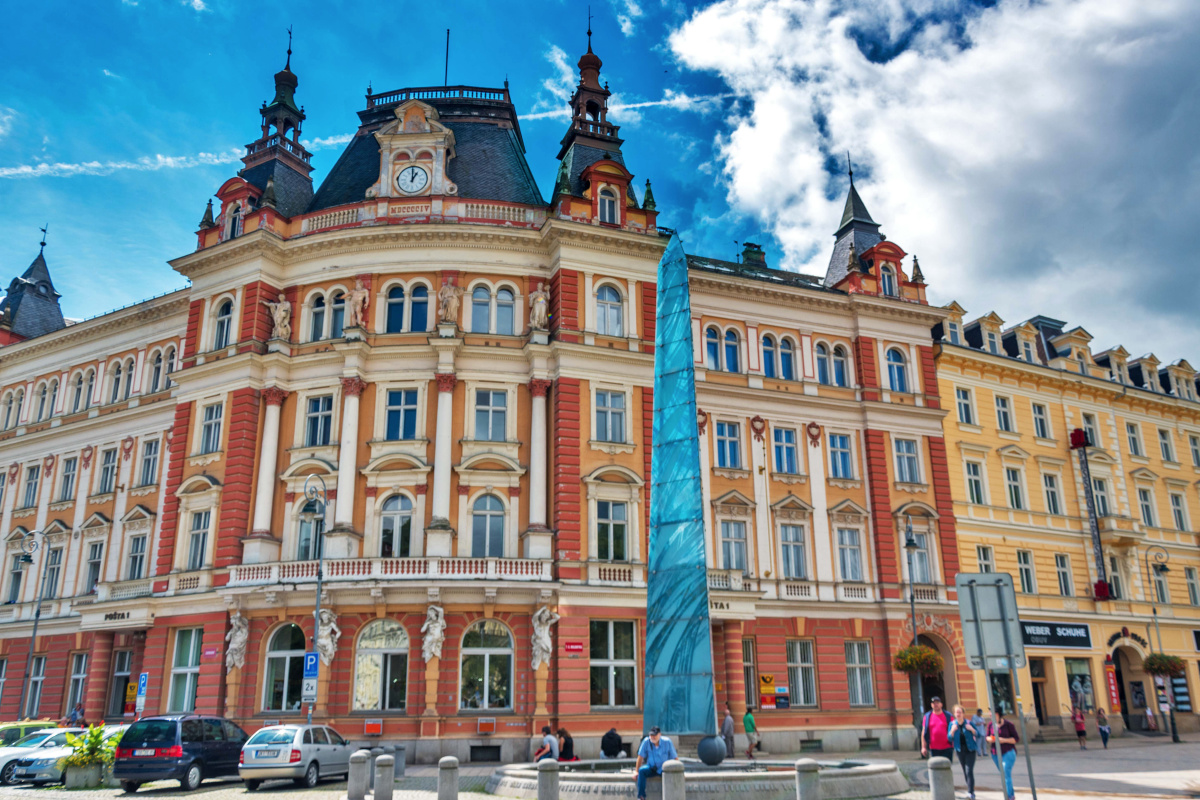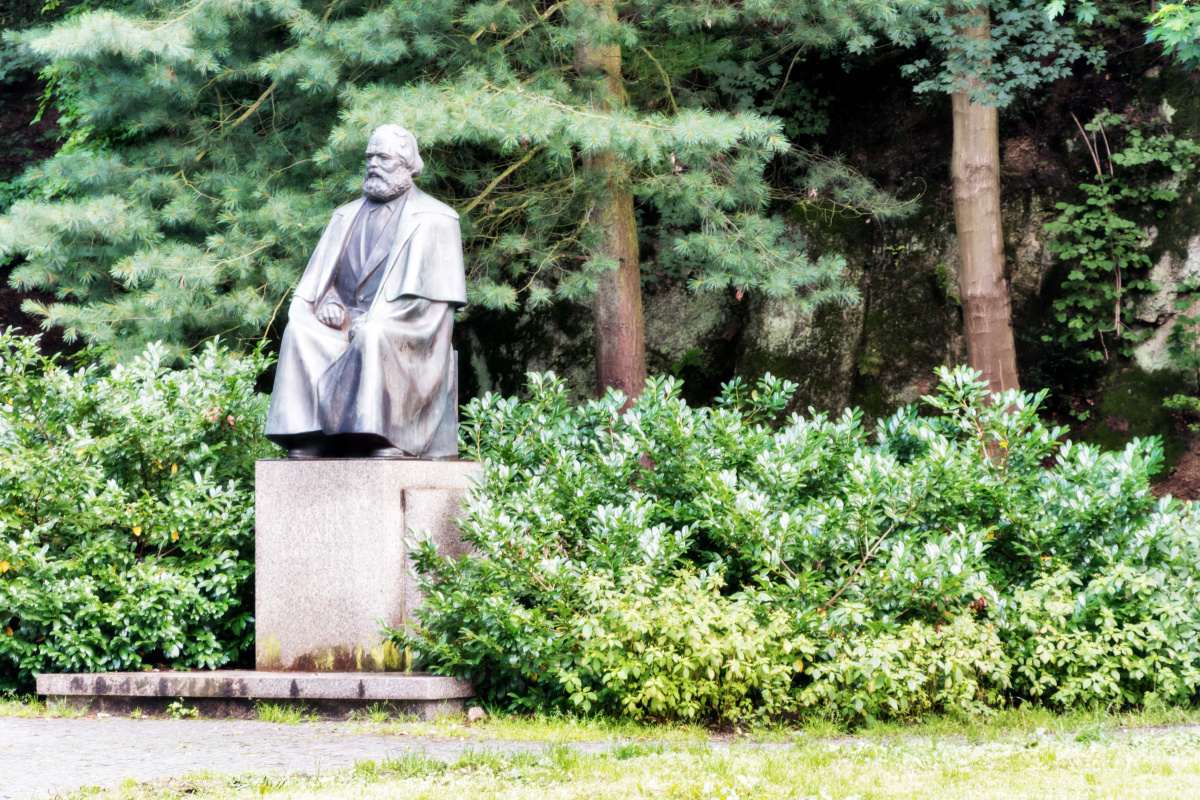 Make sure to hike as high as possible. The views are definitely worth it.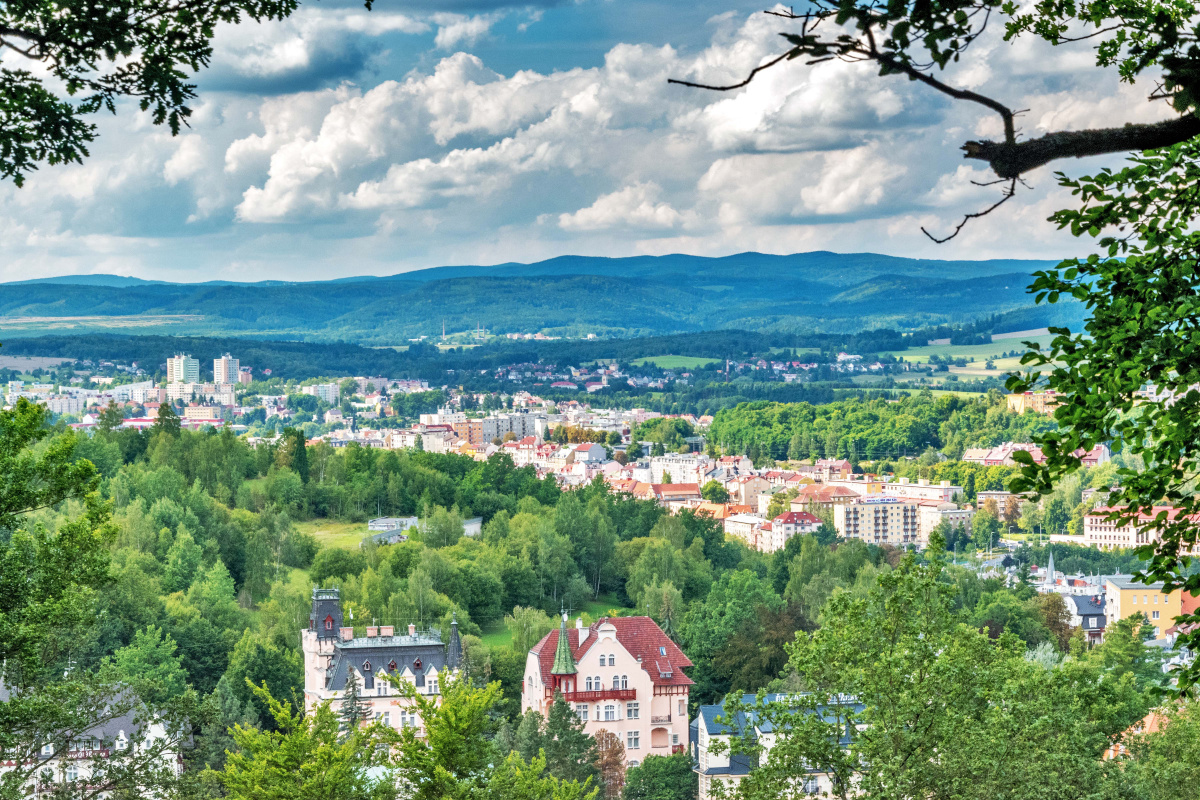 Fin