While writing an overview of my photographic progression over the past 15 years or so, I came to really appreciate my old film photos from my teenage days. I had no idea what I was doing (and that was part of the fun), but I had a lot of passion.
Not all of my film photos have been scanned to my computer, and the originals are an entire ocean away from me right now; but I want to showcase the few I have. Each one was saved originally with a title, which I will include. These were mostly taken between May and October of 2005.

6AM Nearly 24 Hours:
A summer photo of the frost on my car windows as I watched the sunset after nearly 24 hours awake working on a novel.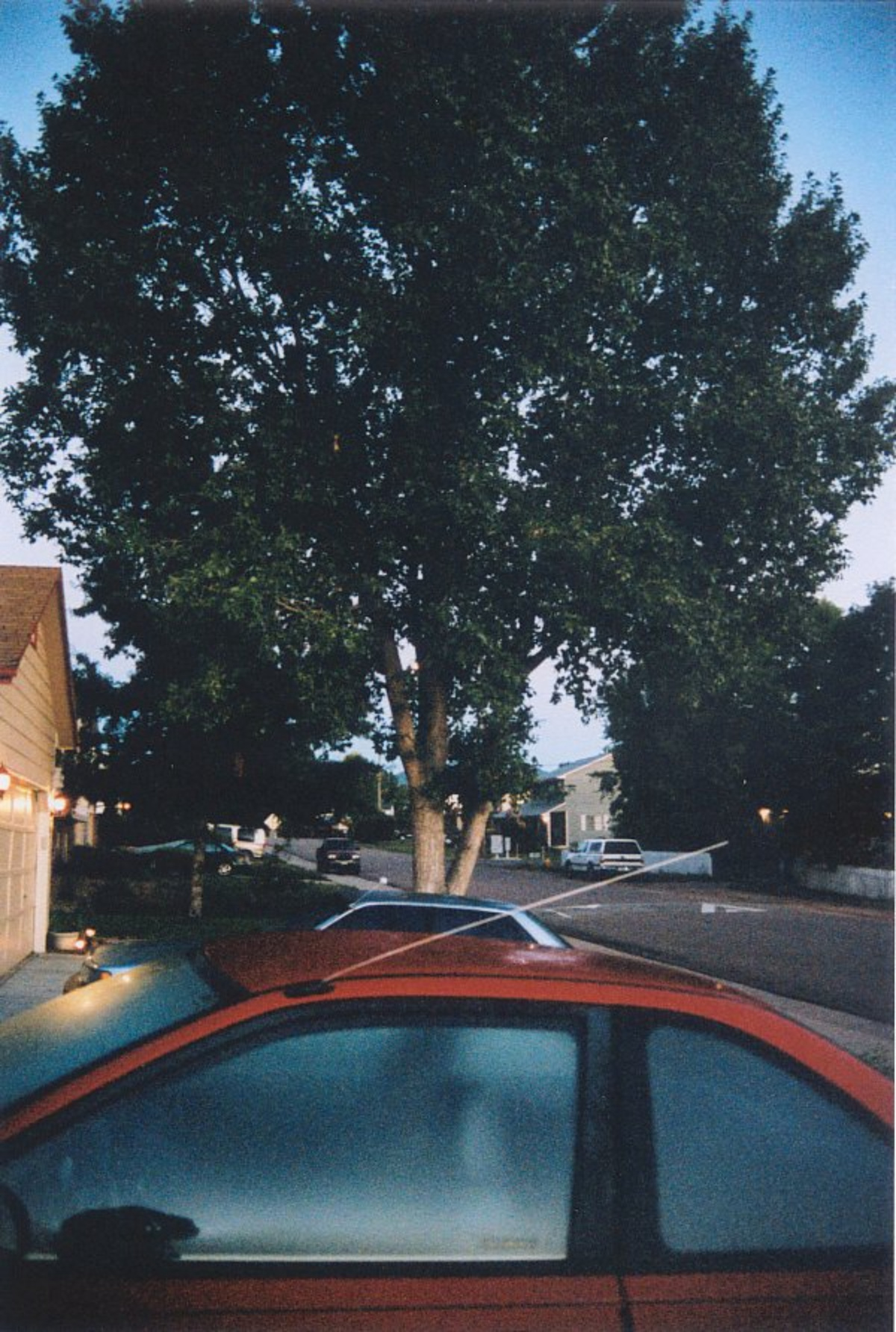 Aspens:
Taken in the mountains of Colorado, USA.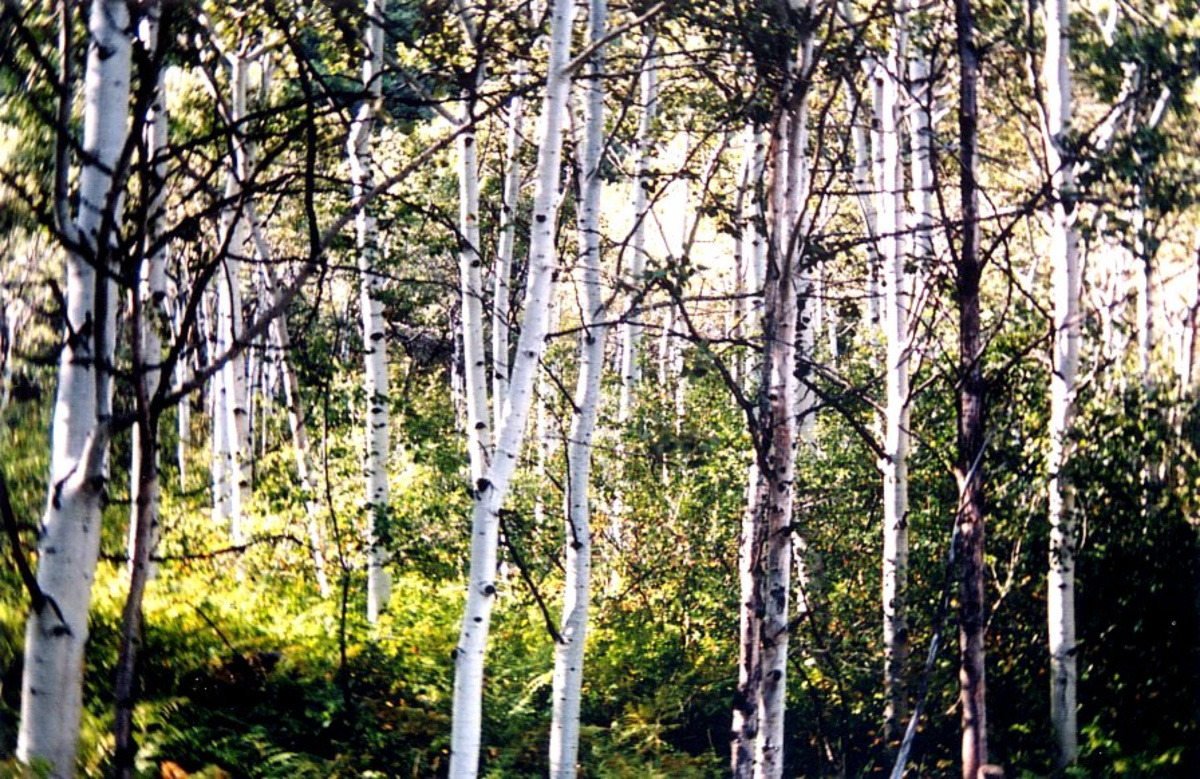 Autumn So Close:
I'm unsure if the red on the tree is due to changing leaves or film overexposure, but it certainly makes me love this photograph. It took me a long time to remember to check my horizon.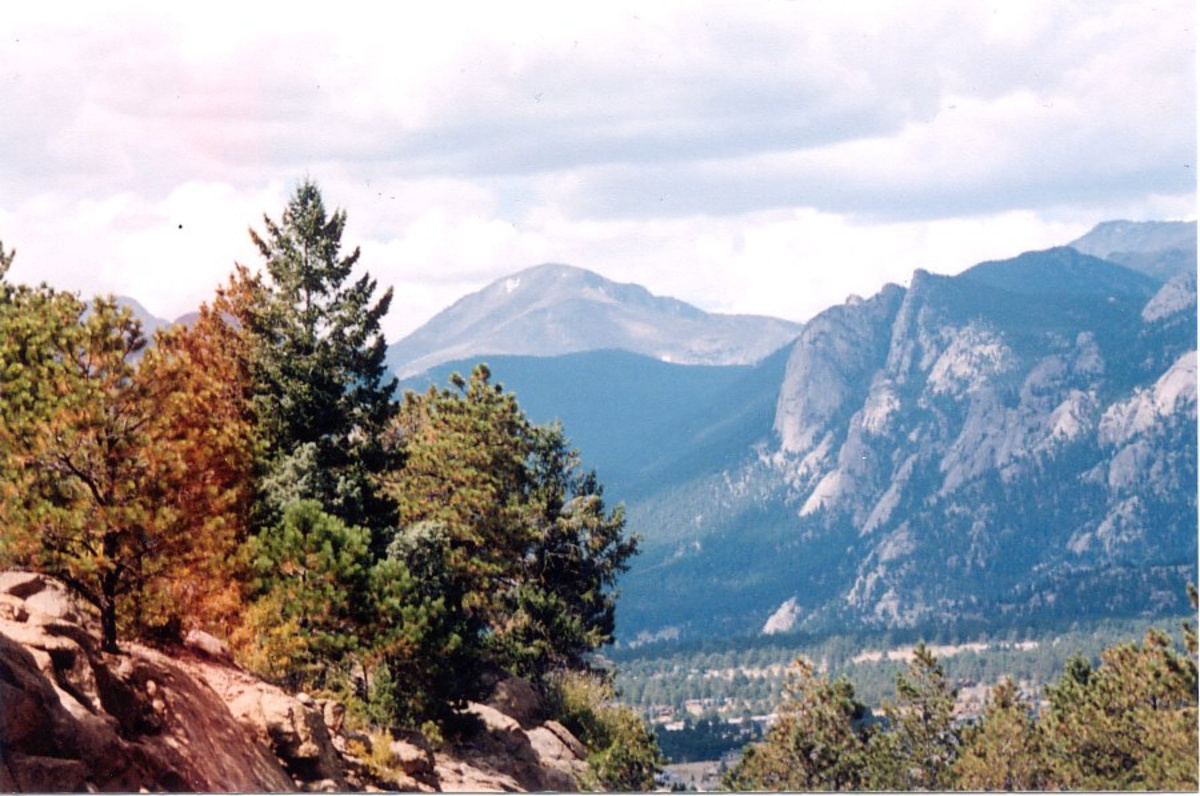 Bass:
My father didn't simply give me a camera; he had an entire kit of accessories. One of my favourites was the star filter which turned light glints in to stars.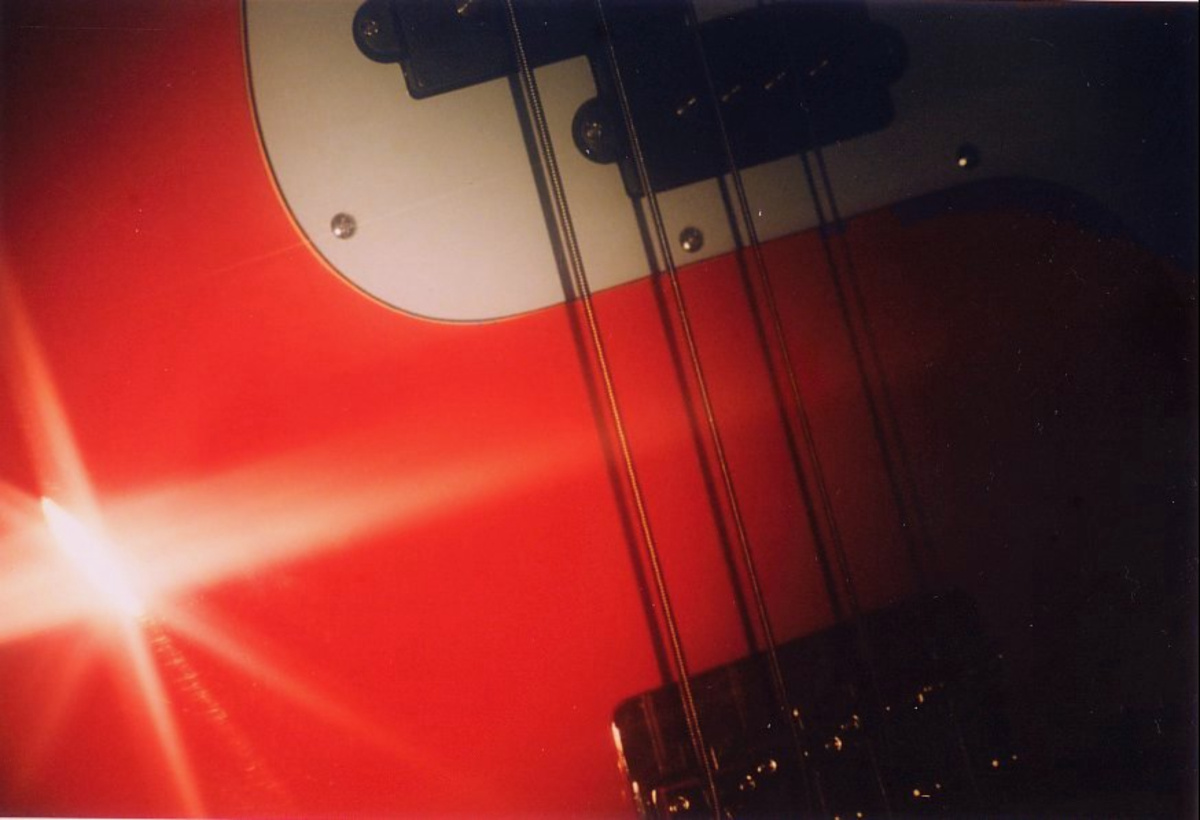 Chrome Portrait:
A self portrait in the chrome of my father's motorcycle. It reminded me of Dali's long-legged elephants.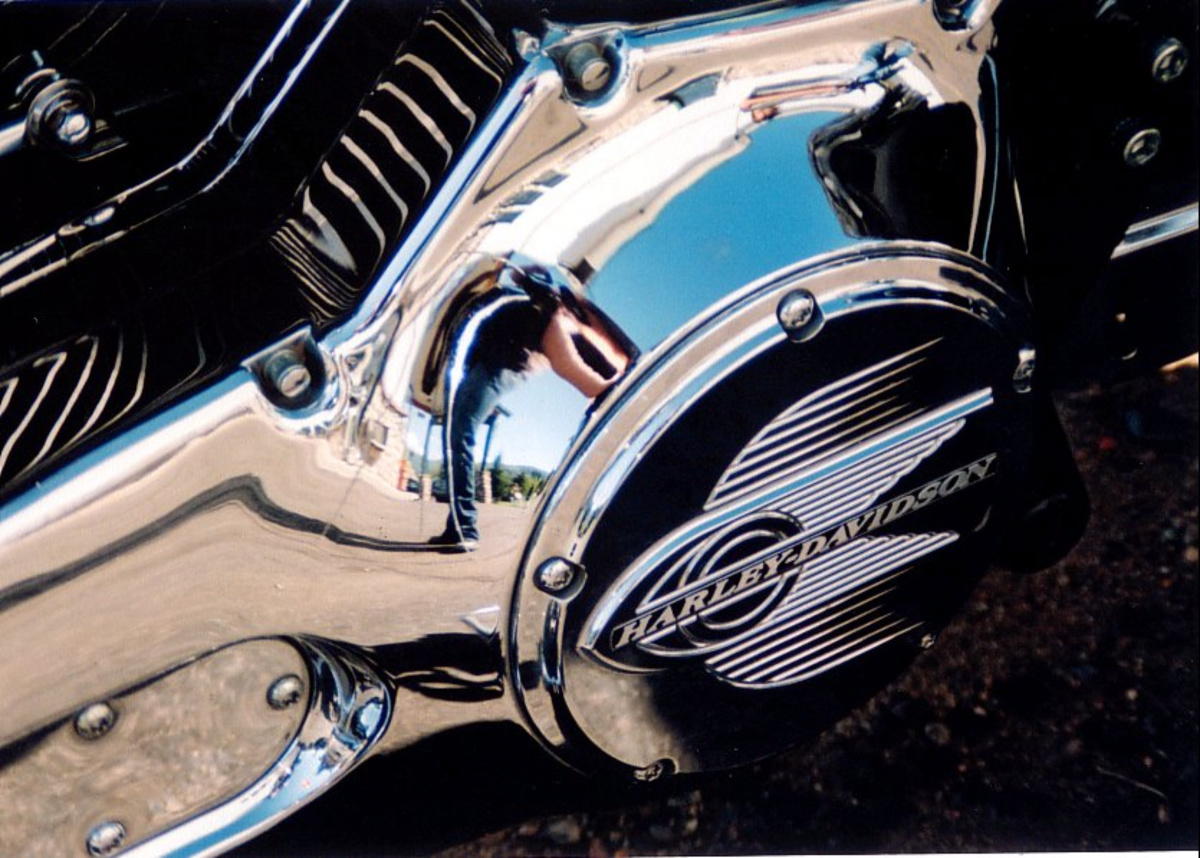 Clash of Interests:
Sunflowers and some Rocky Mountains. This was during a ride up to Boulder, Colorado, USA.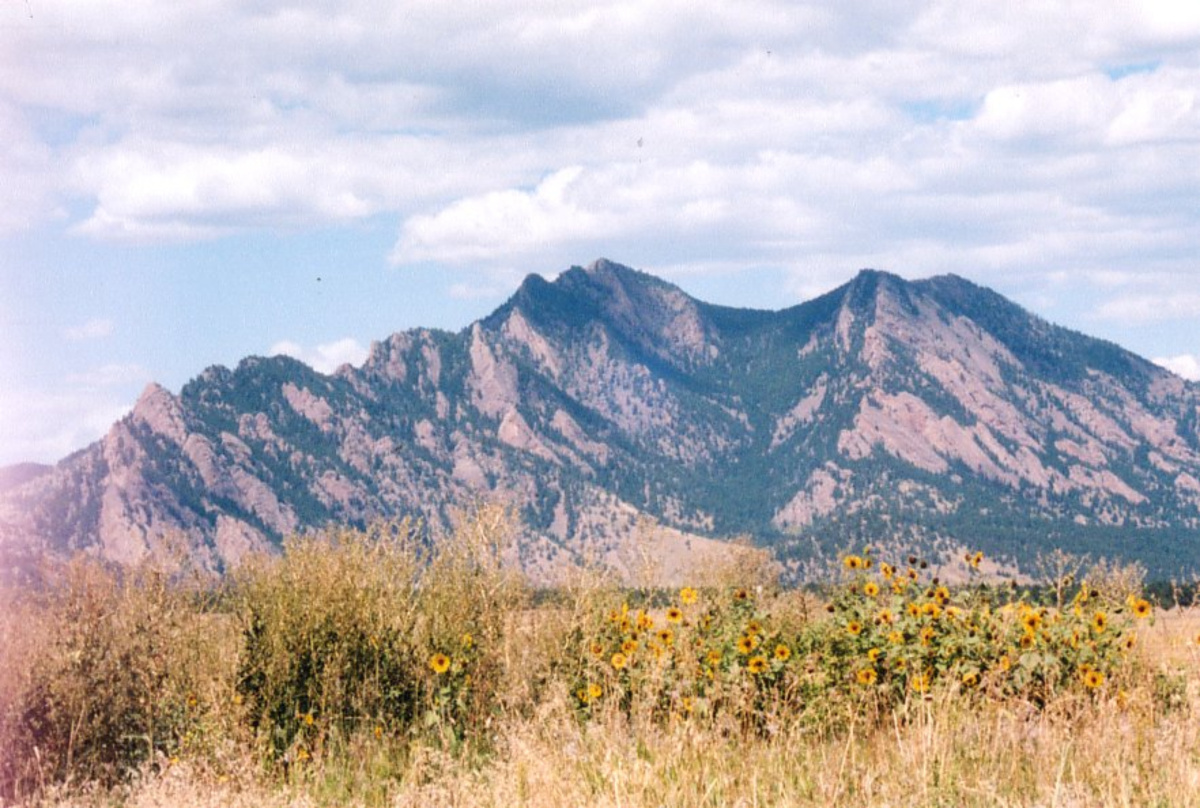 Clouds with White Lining:
I love photographing clouds. But I haven't done it in so long because I, for some reason, was under the impression that you can photograph a subject a set number of times. Then why do I have so many pictures of gothic cathedrals?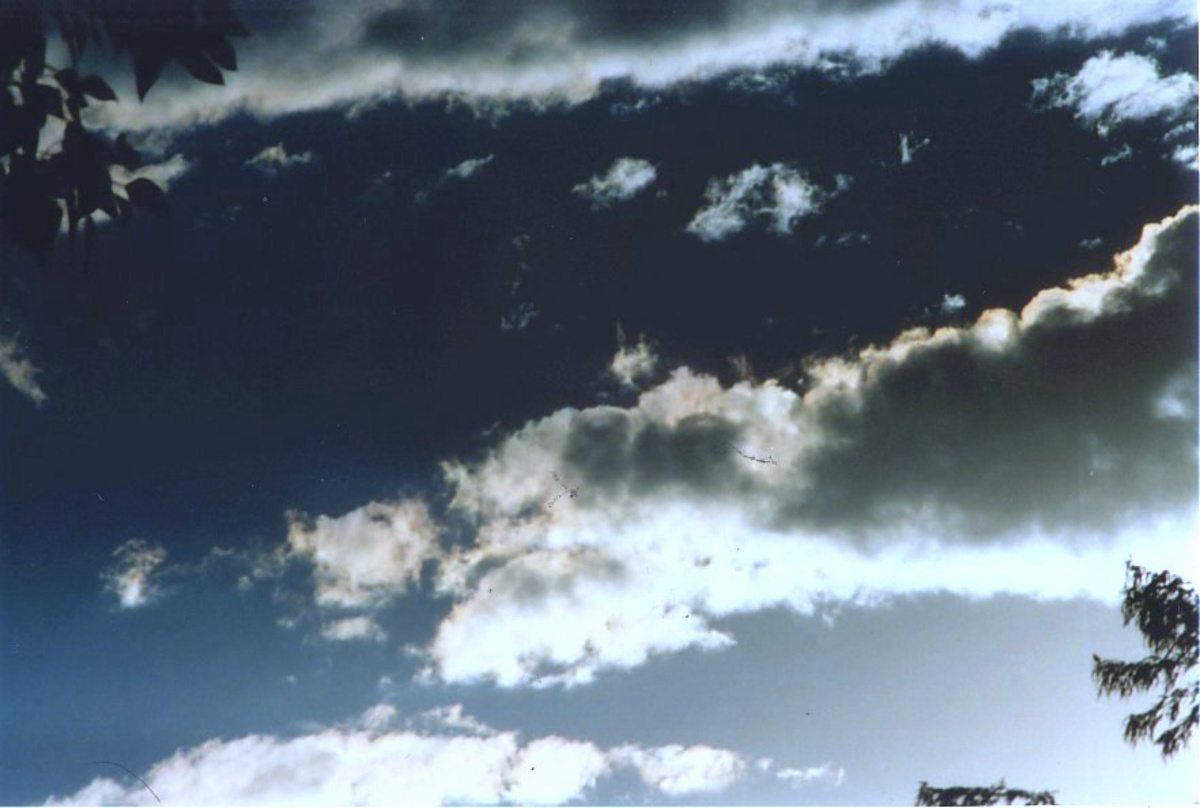 Clouds:
But clouds are ever changing and the way they play with light is divine.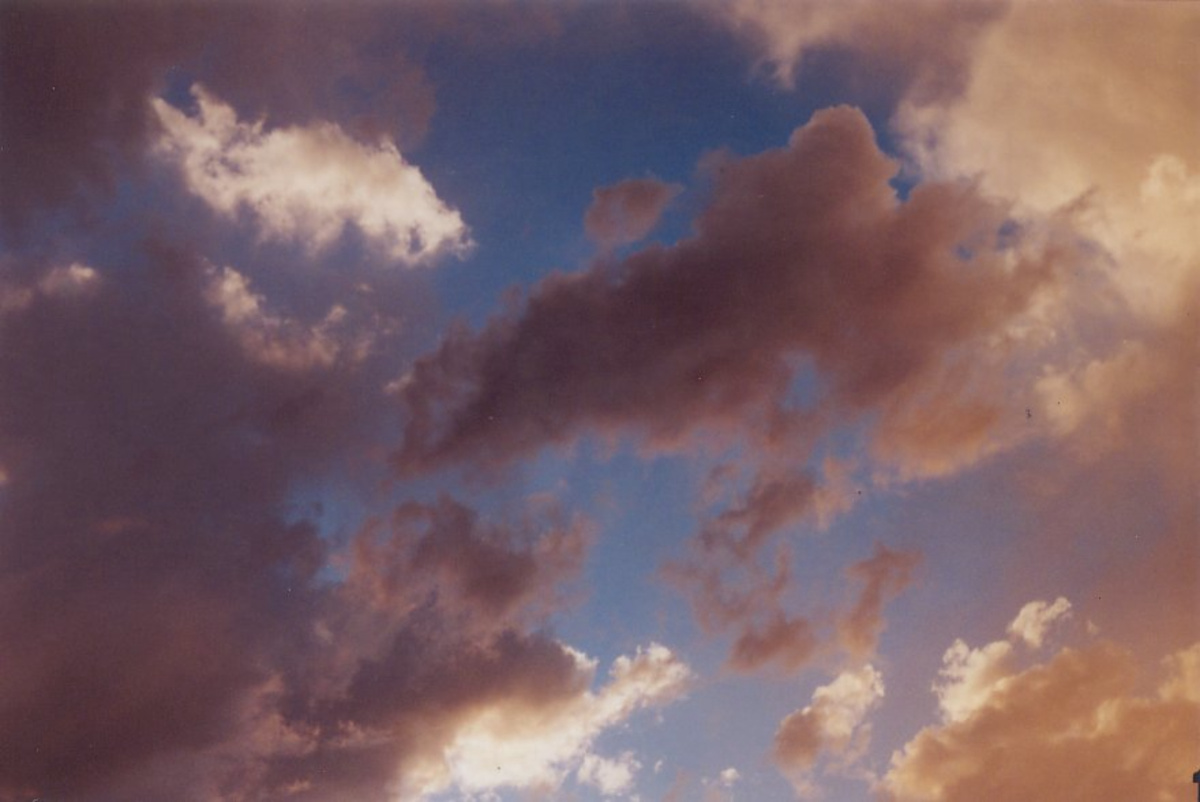 Crooked:
So called because I still couldn't remember to check my horizons. I was in love with the leaves on the ground and failed to notice the obvious pole in the way, but I can see why I was moved to press the shutter release. Clement Park, Littleton, Colorado, USA.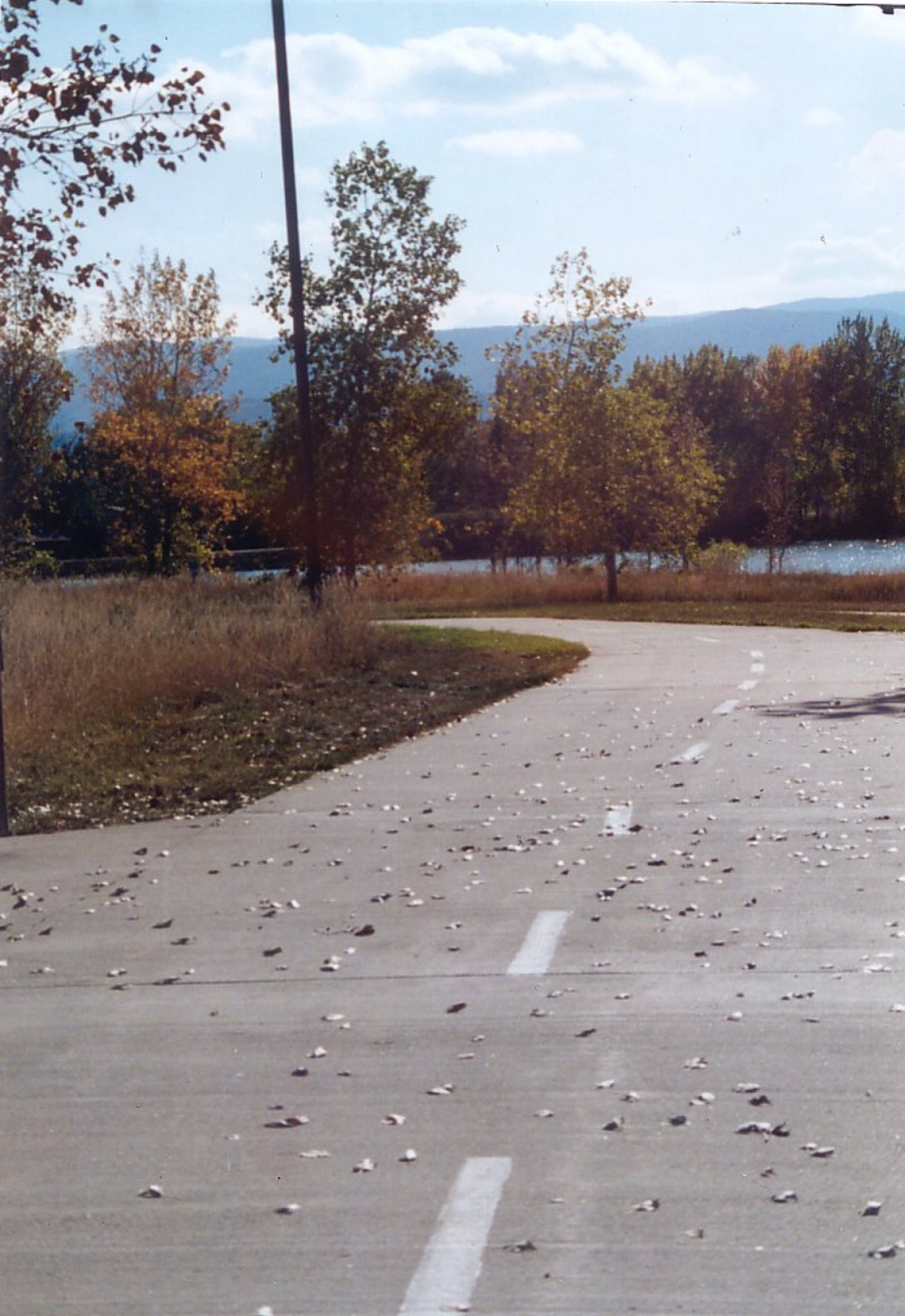 Cymbal:
I photographed all my instruments and have done so since then. They're classic.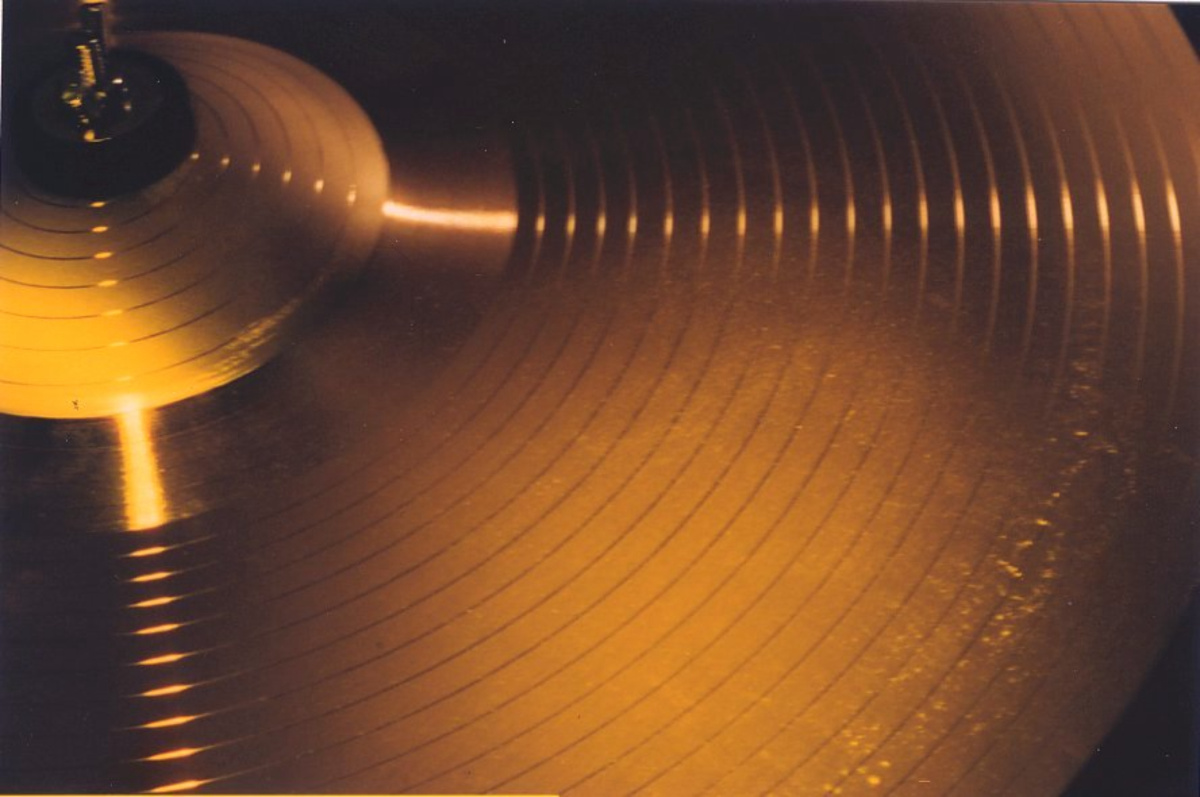 Dark Green:
Crooked horizon; a bit underexposed; but otherwise a good spot to take a shot. Littleton, Colorado, USA.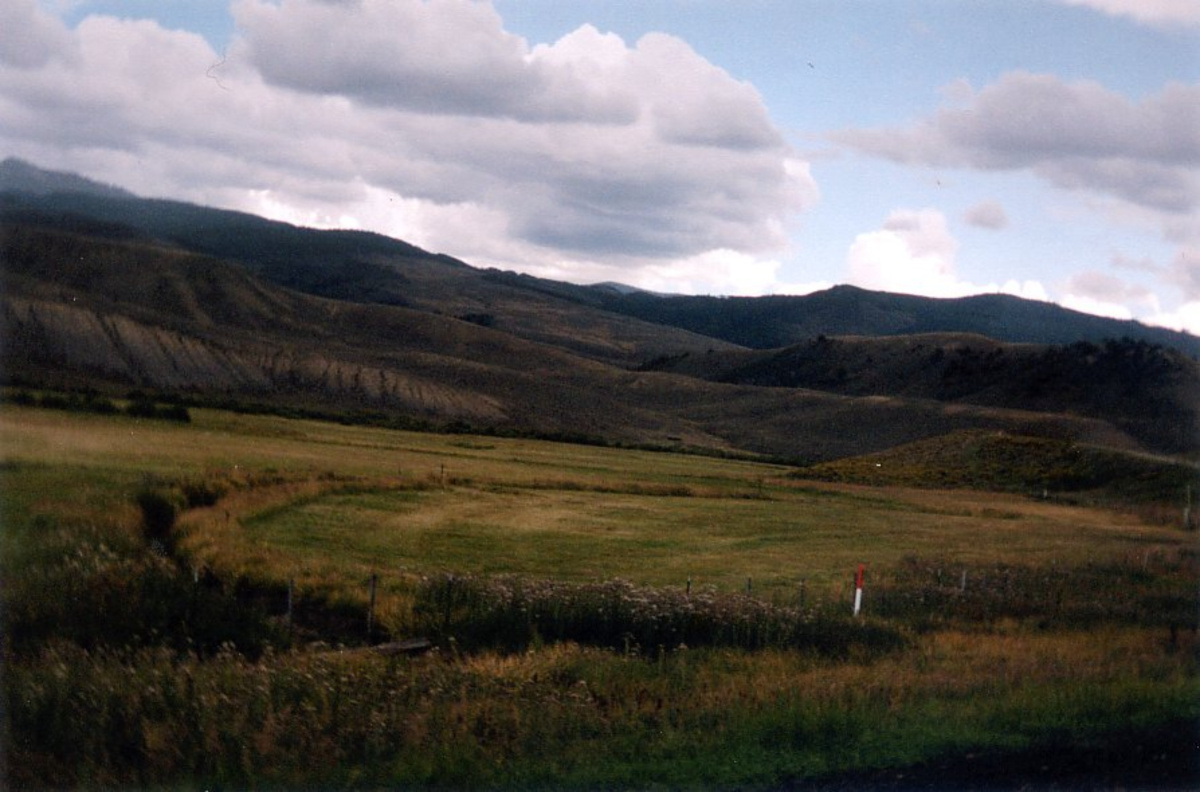 Emerald:
I've always wanted to take macro shots of raindrops. This was the beginning of that desire. Still haven't done it, but am wildly attracted to water droplets on foliage.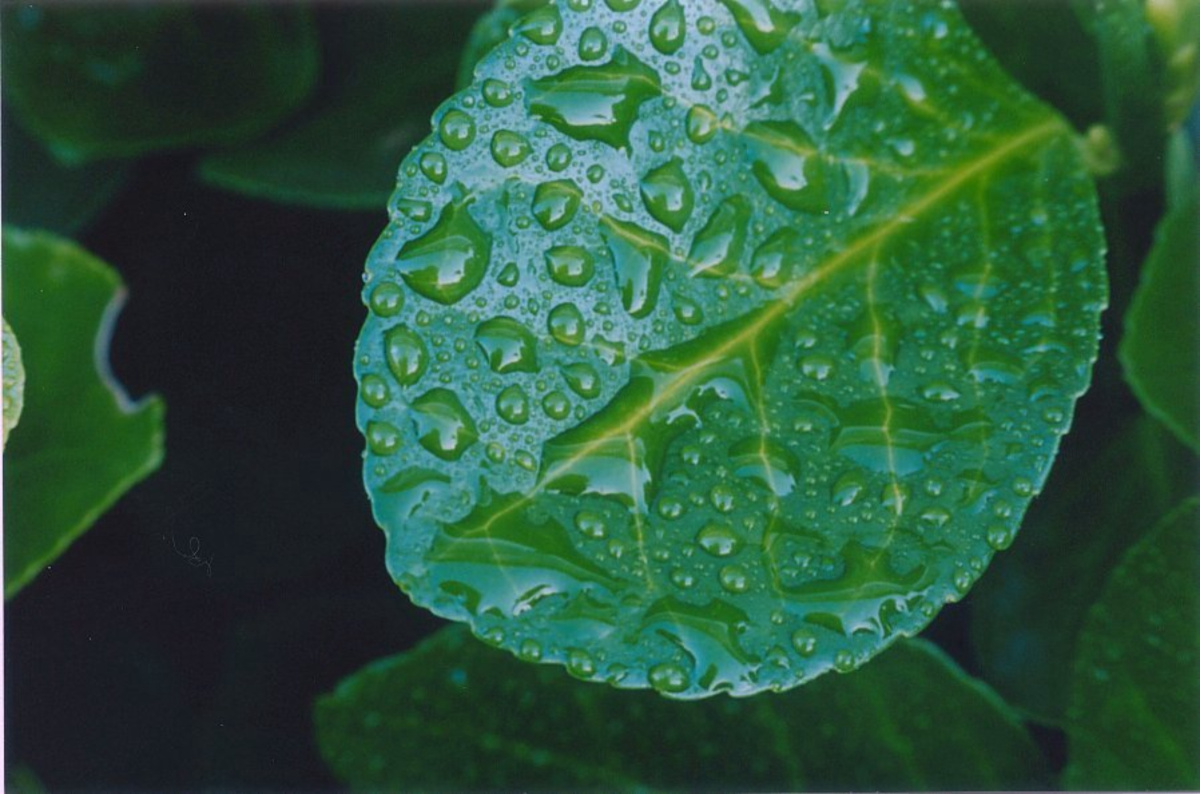 Feild of Clouds [sic]:
A perfect horizon. It was the clouds that got me, obviously. Somewhere in Colorado, USA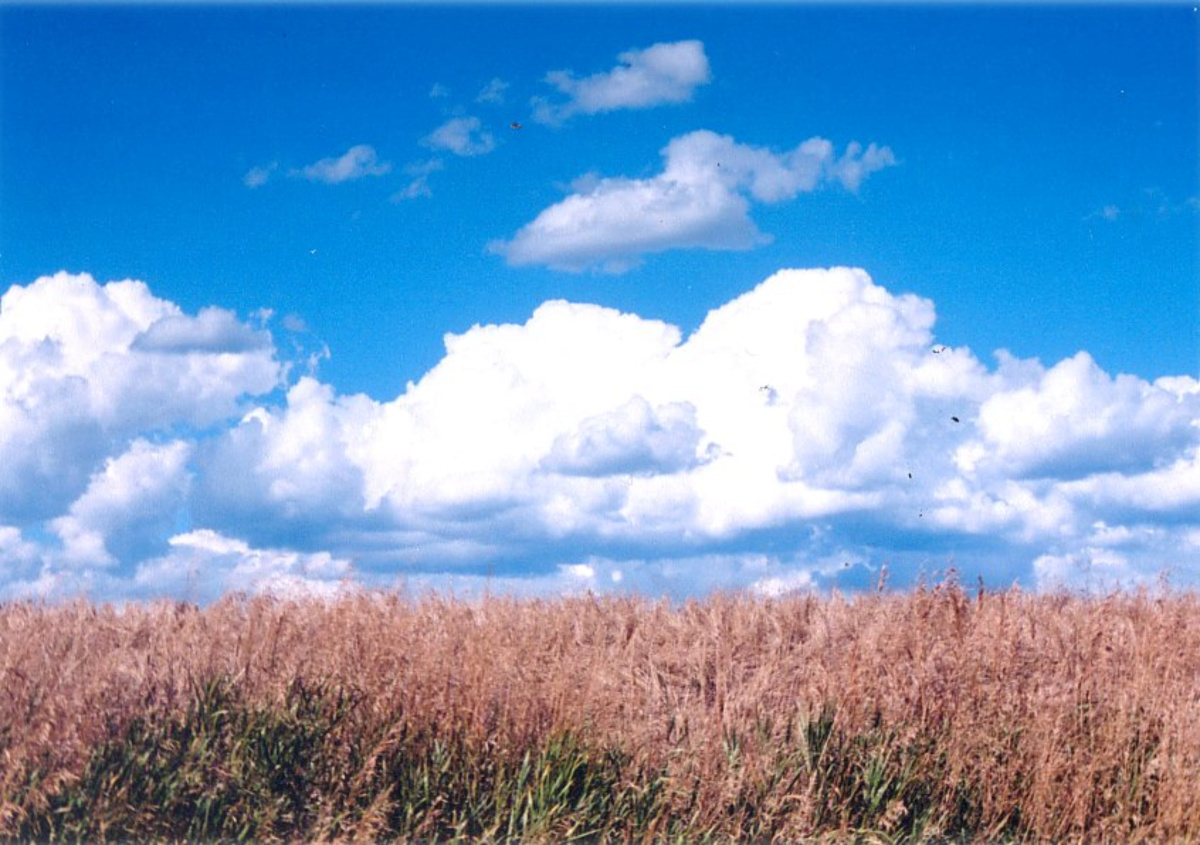 Gold:
Sunset from my back deck. Littleton, Colorado.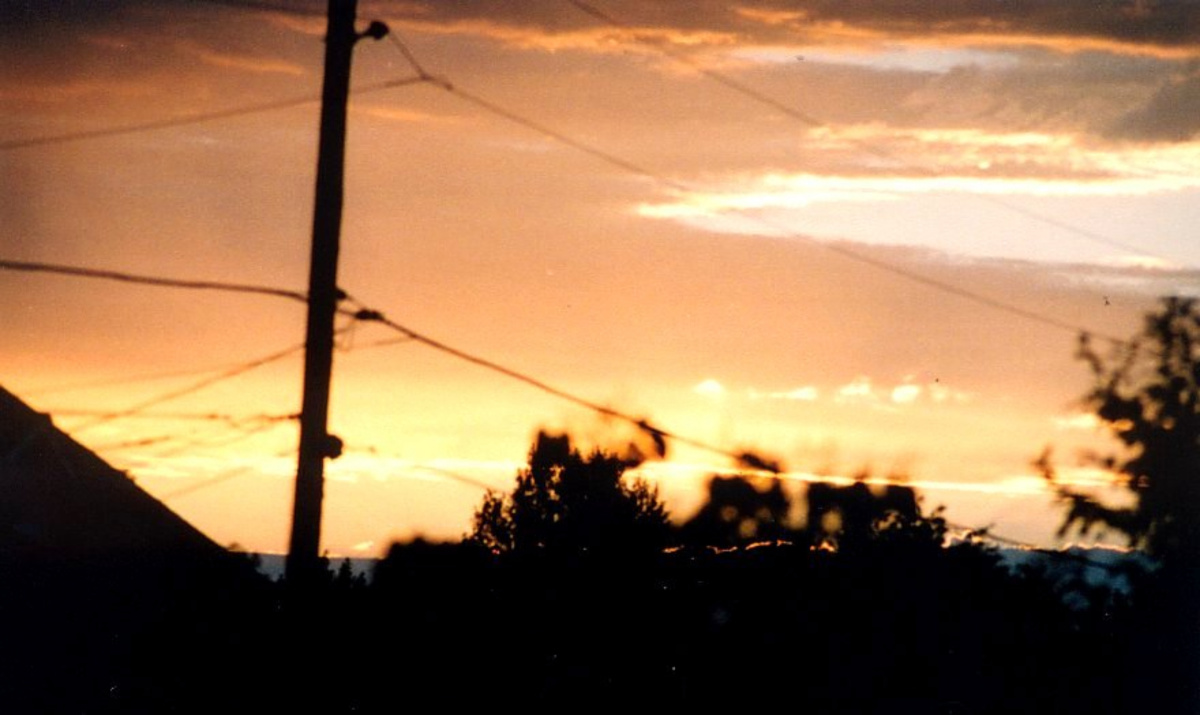 Haley and the Purple House:
My best friend at the time whom I haven't spoken to in ten years. She had hair (probably still does) that was the compliment to every colour. Crooked horizon and missed focus. Morrison, Colorado, USA.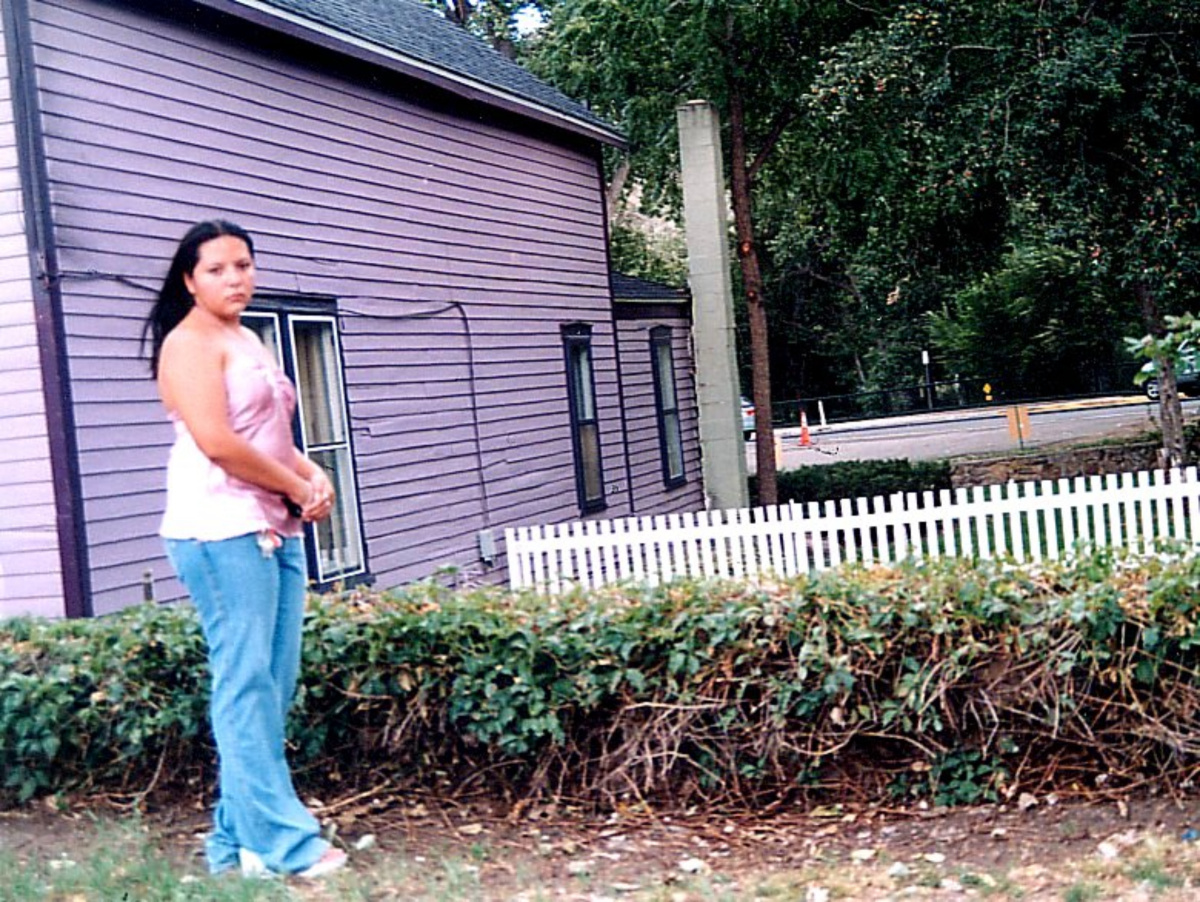 Haley and the Stream:
From the same day, up at Red Rocks Park, Morrison, Colorado.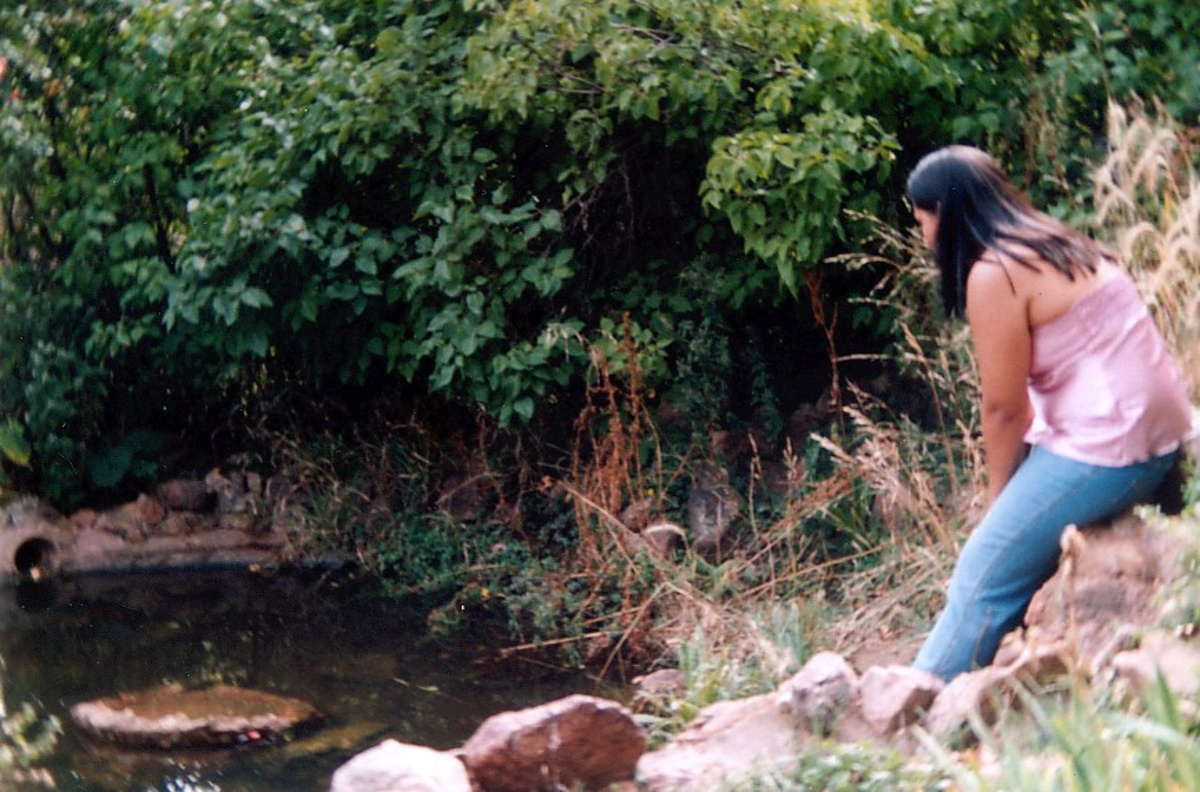 Hells [sic] Relocation:
The colours made it look as though Heaven and Hell had switched places. Through the leaves of my neighbour's tree. Littleton, Colorado, USA.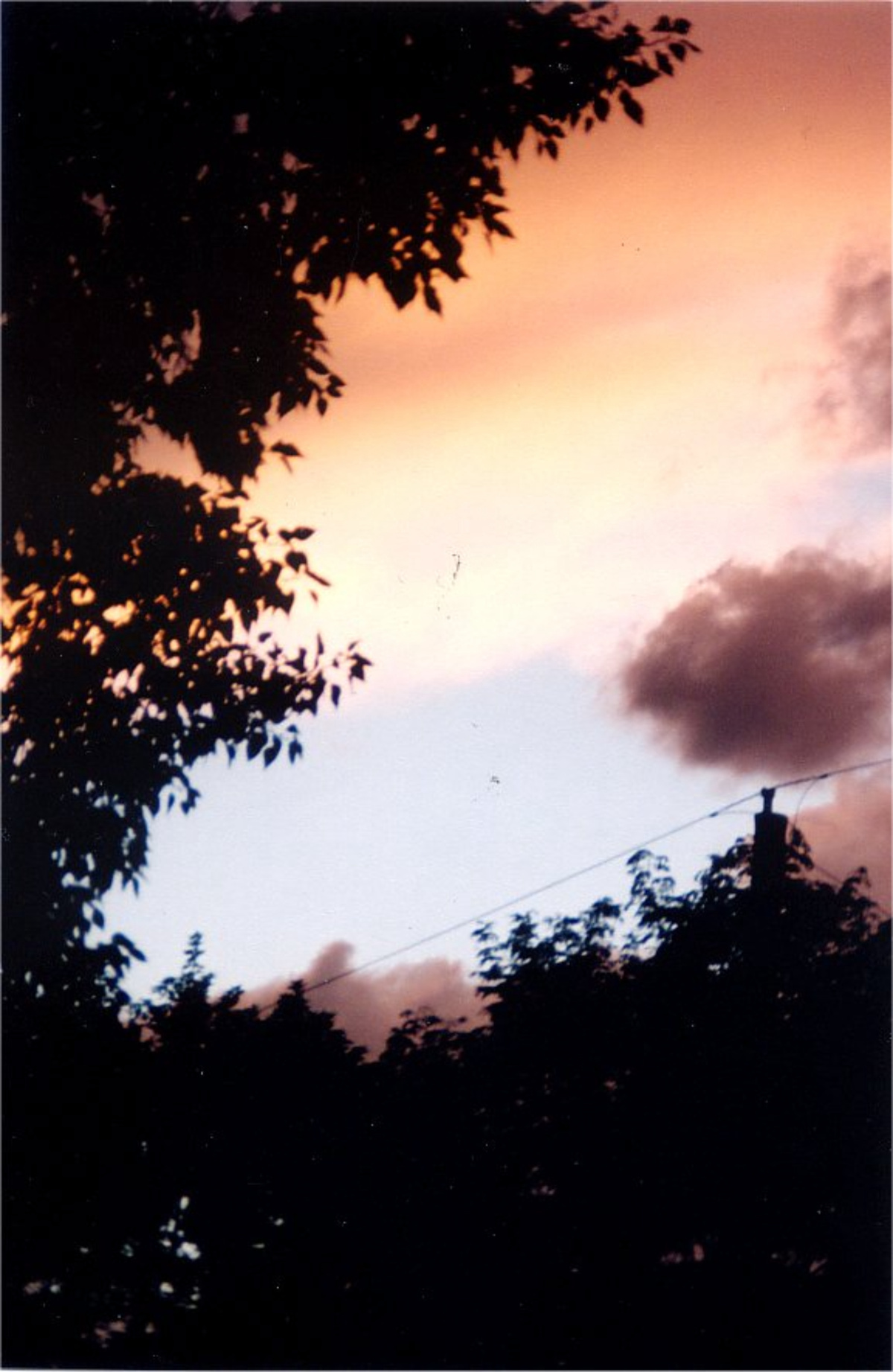 Home for the Insomniac:
Working on my novel while my parents were away; I didn't sleep during the night at all. I also never did dishes. Of course, I had to make a mad dash to clean everything up about two hours before they came back home a couple of weeks later. Just like a teen comedy.
This photograph was not about skill at all (though I am proud of my exposure given that it was indoors in the middle of the night with no natural light from the window), but documenting that feeling I had. It's a good feeling despite the chaos.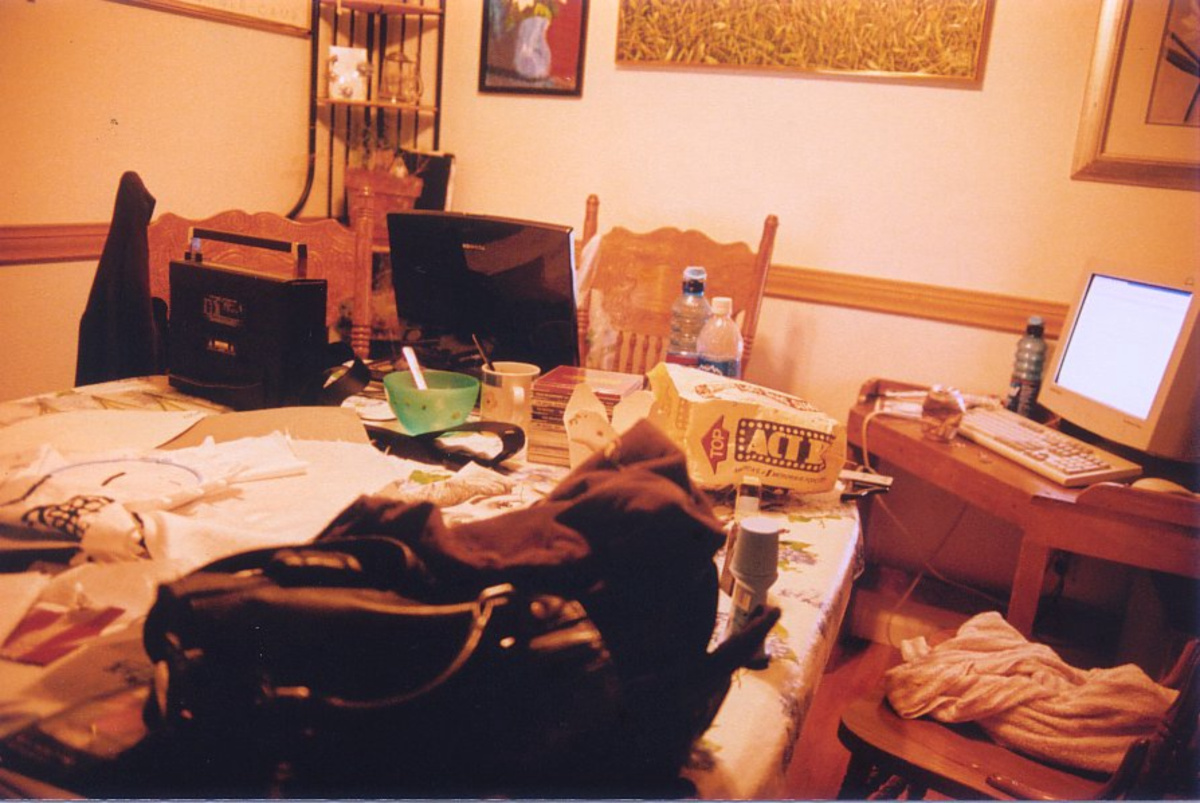 Horses:
Conjoined Twins. Also, it's not a bird at the top, but a smudge. Bit of eraser, I think.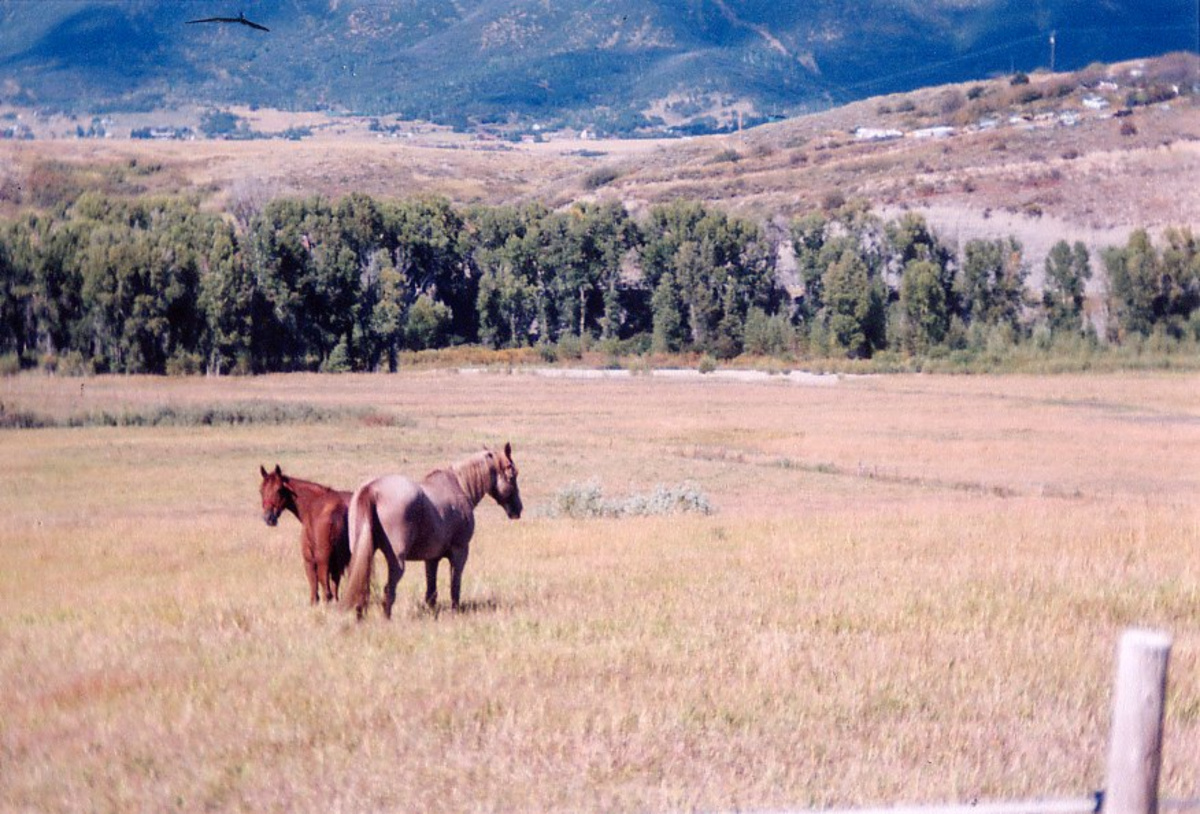 House:
Not my house, but a house that I could not resist as it was framed by the trees.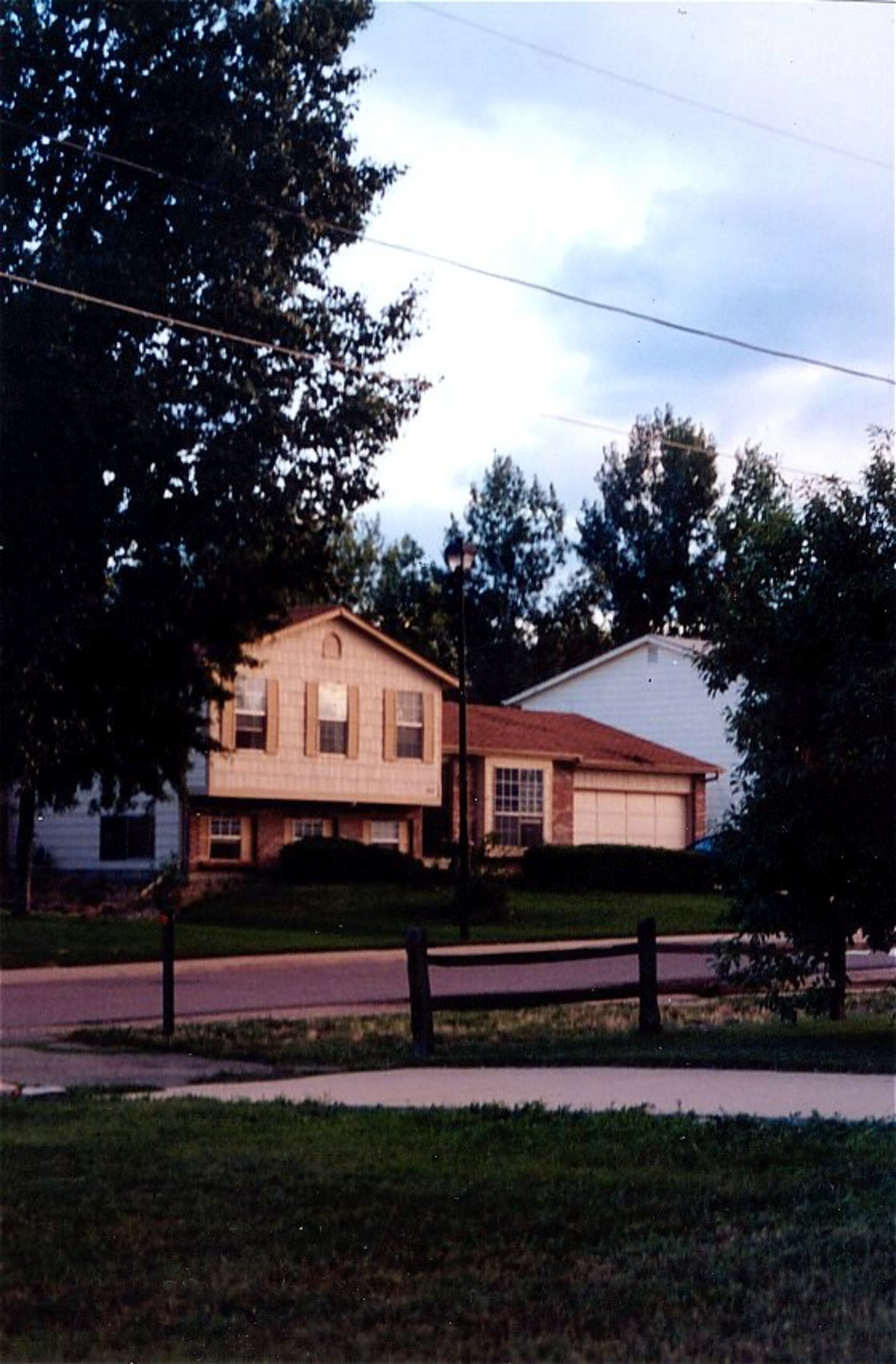 Image5:
Clearly I didn't name this one. But my composition was improving even from the last time from the same park. Clement Park, Littleton, Colorado, USA.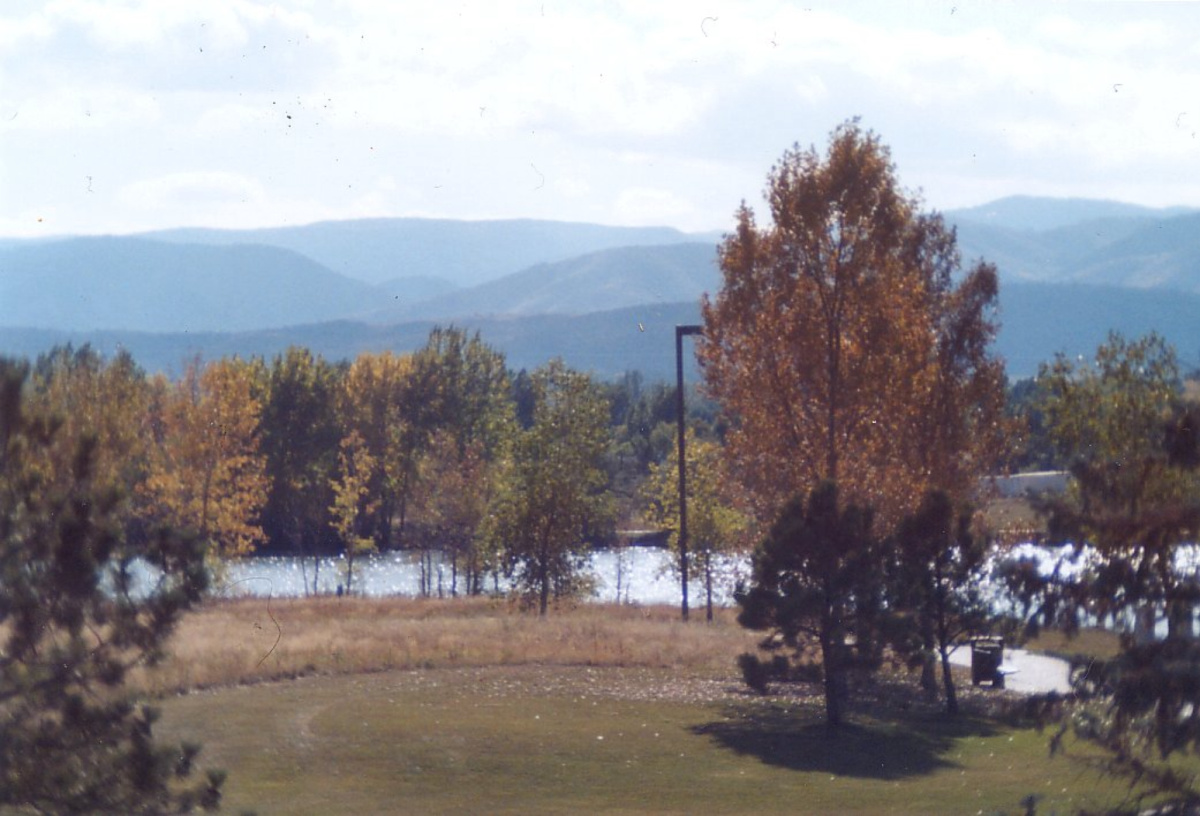 Inscense [sic]:
I did this with a telephoto lens which also had a doubler attached to it. I was testing out my macro skills for the first time. A little is left to be desired.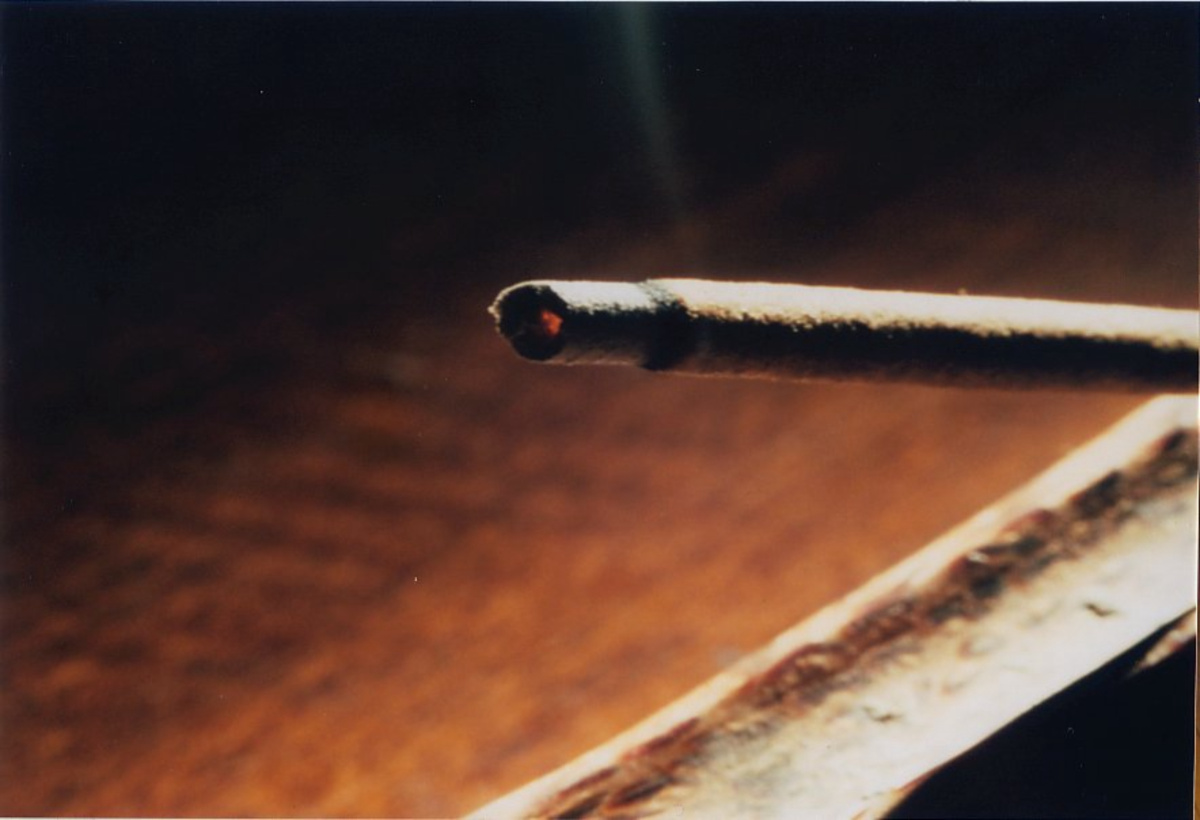 Keep off Railing:
I believe now they call this a "first world anarchist." This was all the defiance I really had in me.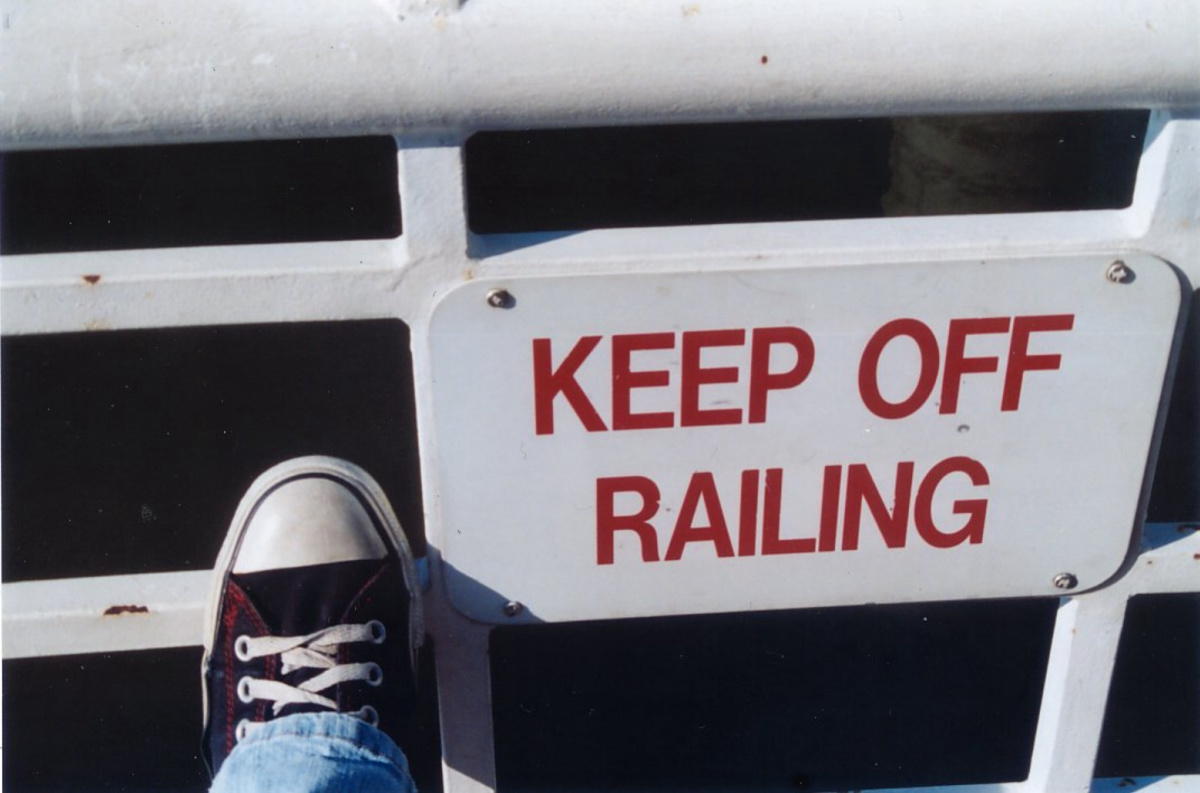 Look up to the Sun:
The wind blew this out of focus. I had spent what felt like an eternity getting it just right before the sun kicked up. I still love the vibrance, though.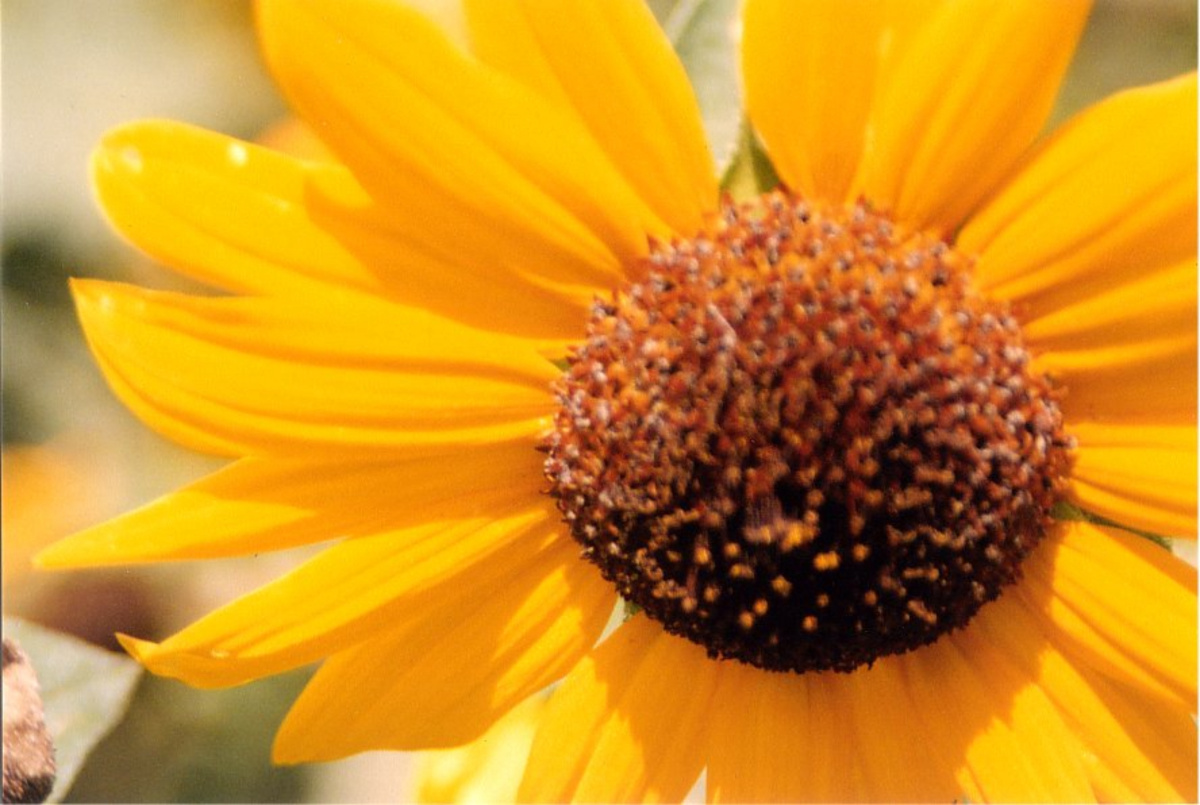 My Love:
My terrible first electric guitar. A Squier (by Fender!) with a whammy bar. I played that guitar for years before getting myself an Epiphone.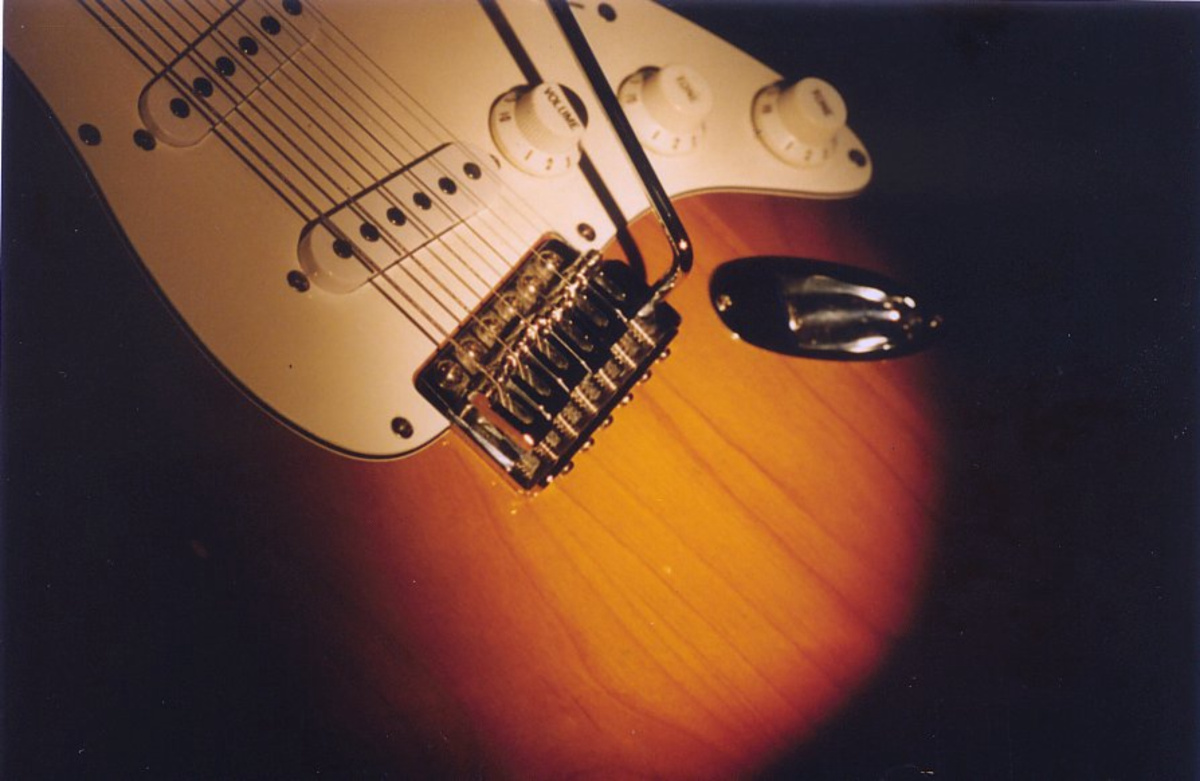 My Necklace:
This one I particularly love. I was learning about aperture and was trying very hard to get my focus just right. I even added other necklaces to the background to make a more interesting view. I wanted the focus on the middle gem of the pendant and missed every so slightly.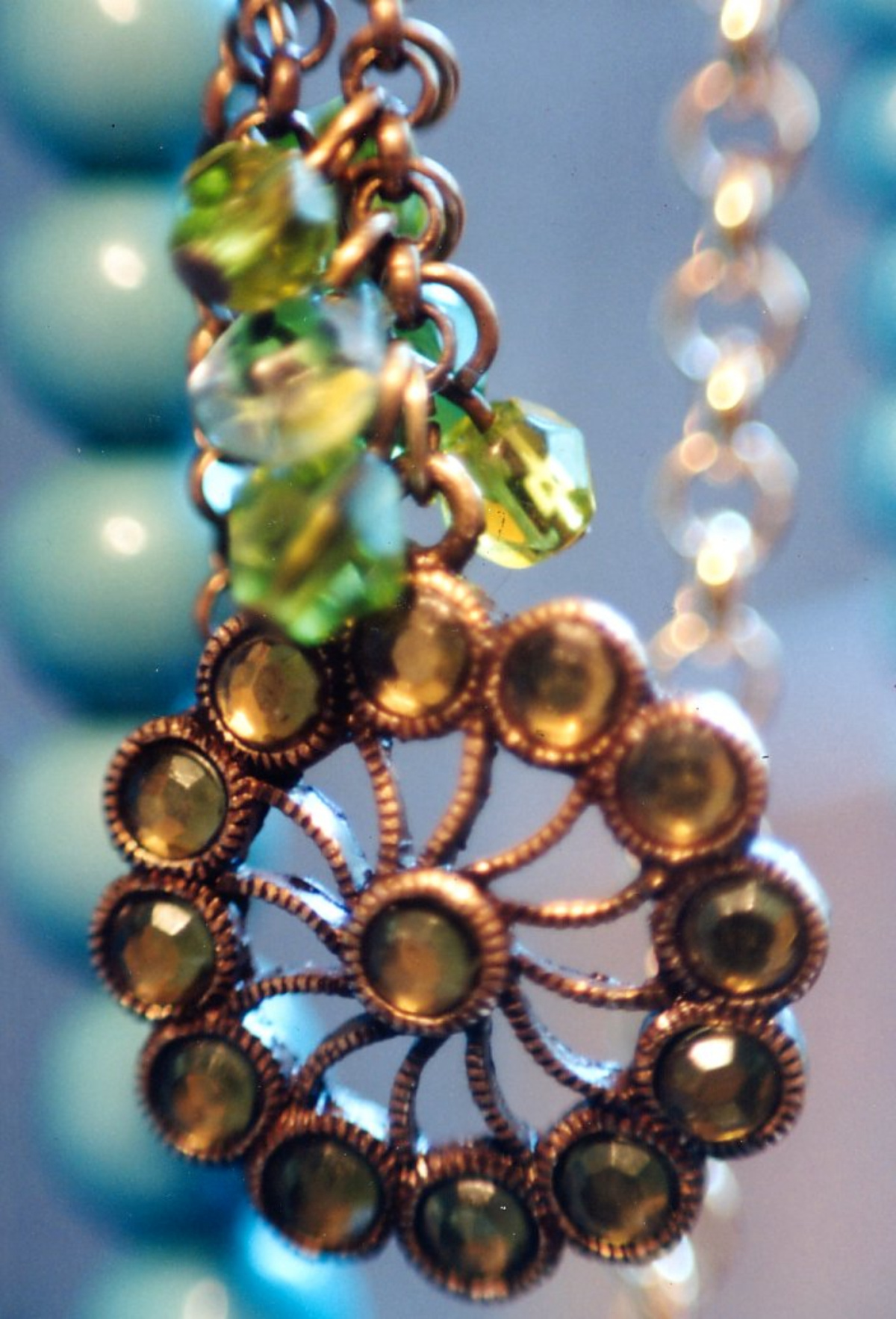 Needles:
I only like this because it's so sharp. I really help still for this one.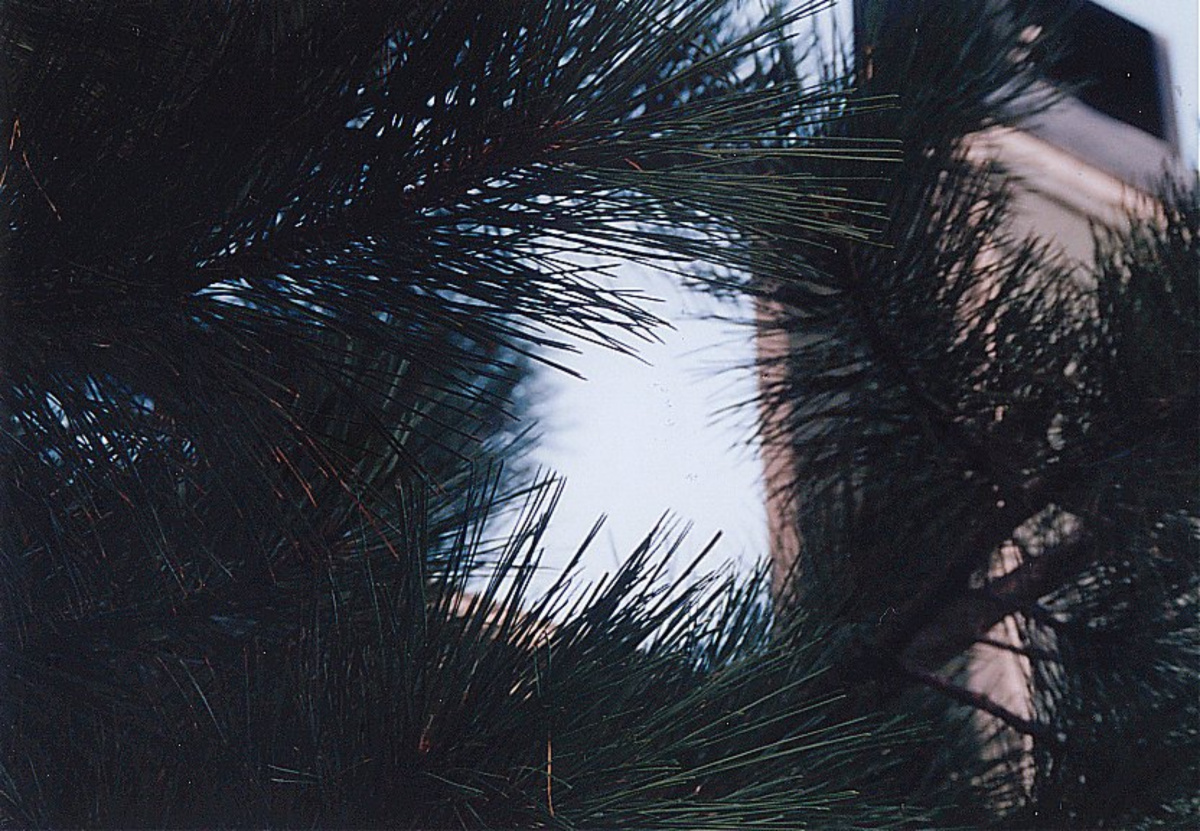 Night Time in the City:
It's blurry; it has a terrible black border; and it's two photographs terribly stitched together. But look at that sky!

NYC Skyline:
No regard for the horizon at all. I'm shocked beyond belief that this even came out. But the black with the twinkling city lights like stars in the sky was my favourite aesthetic as a teenager.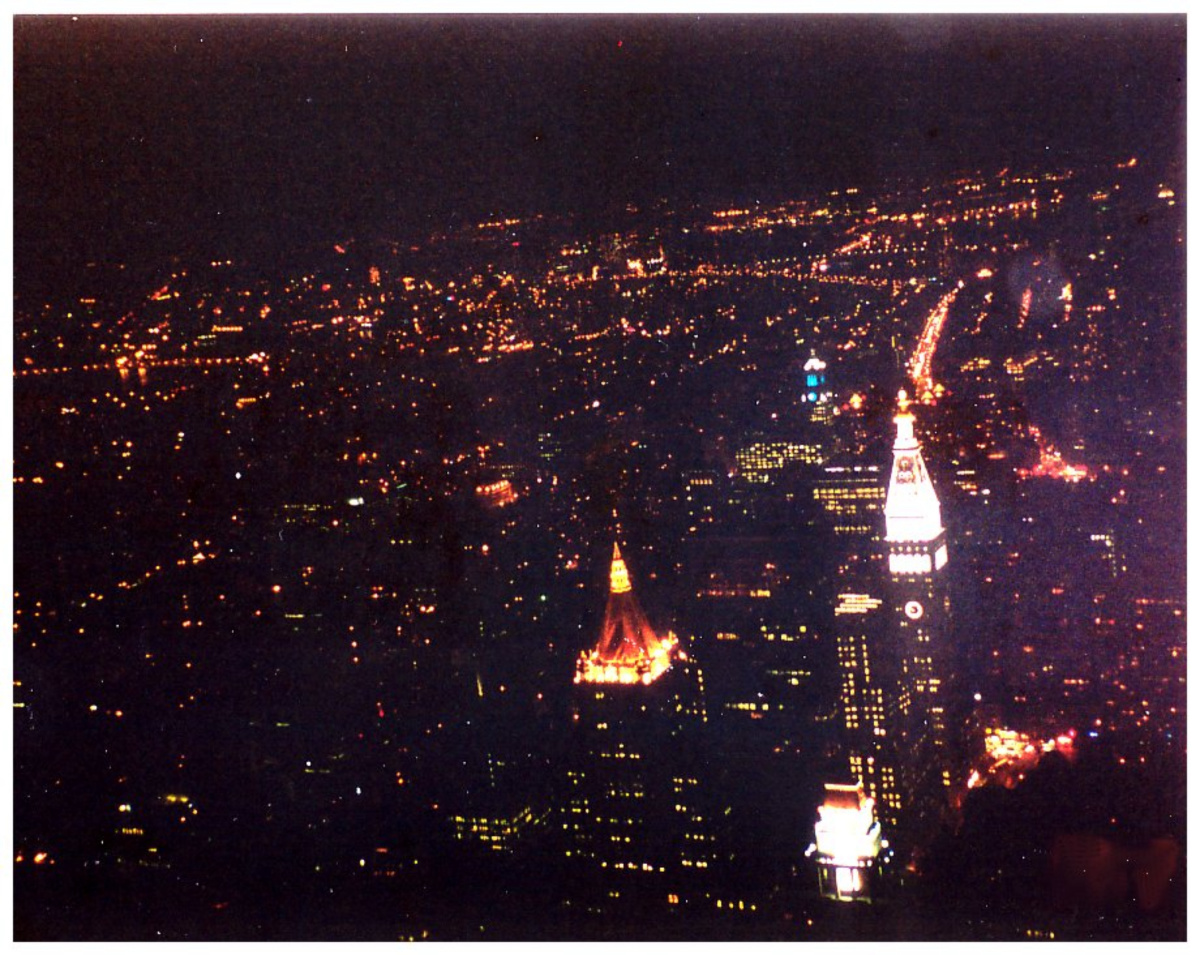 NYC1:
I've always been a fan of getting the train as it pulls in to the station. This is actually in Kingston, Rhode Island, USA. Not NYC.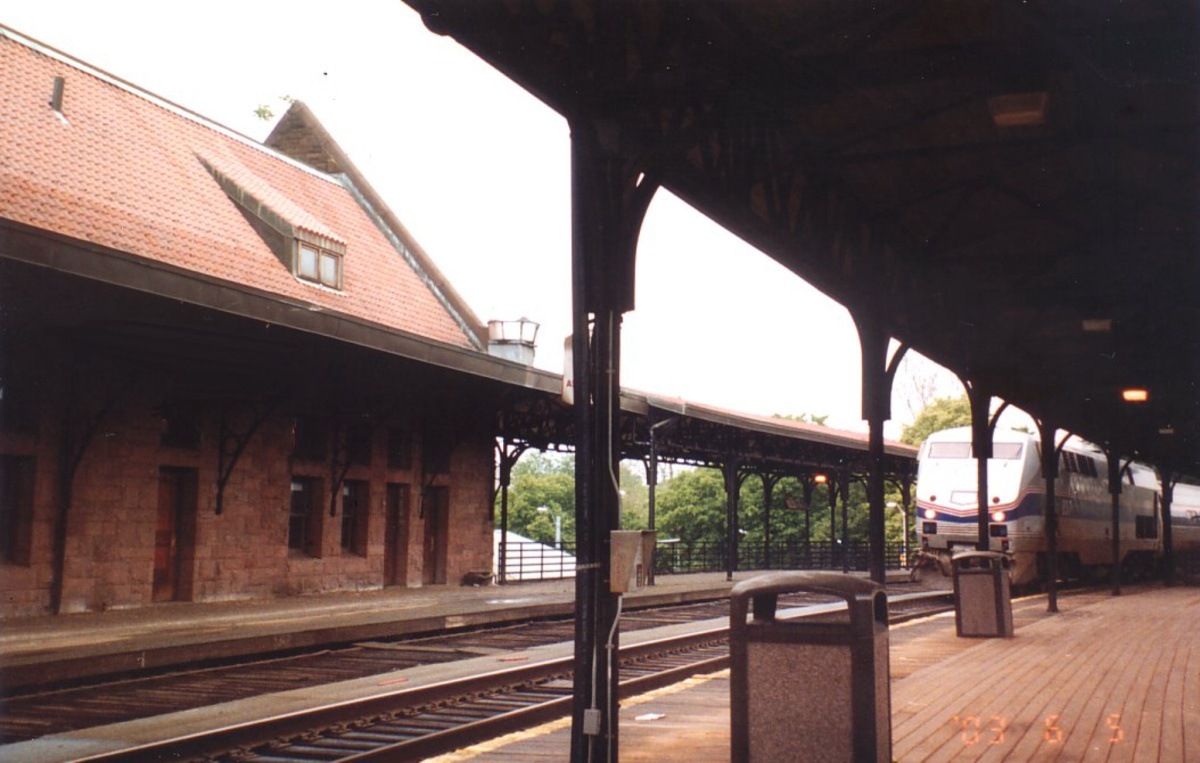 Over the Edge:
It's a shame that sky is white. Rocky Mountain National Park, Colorado, USA.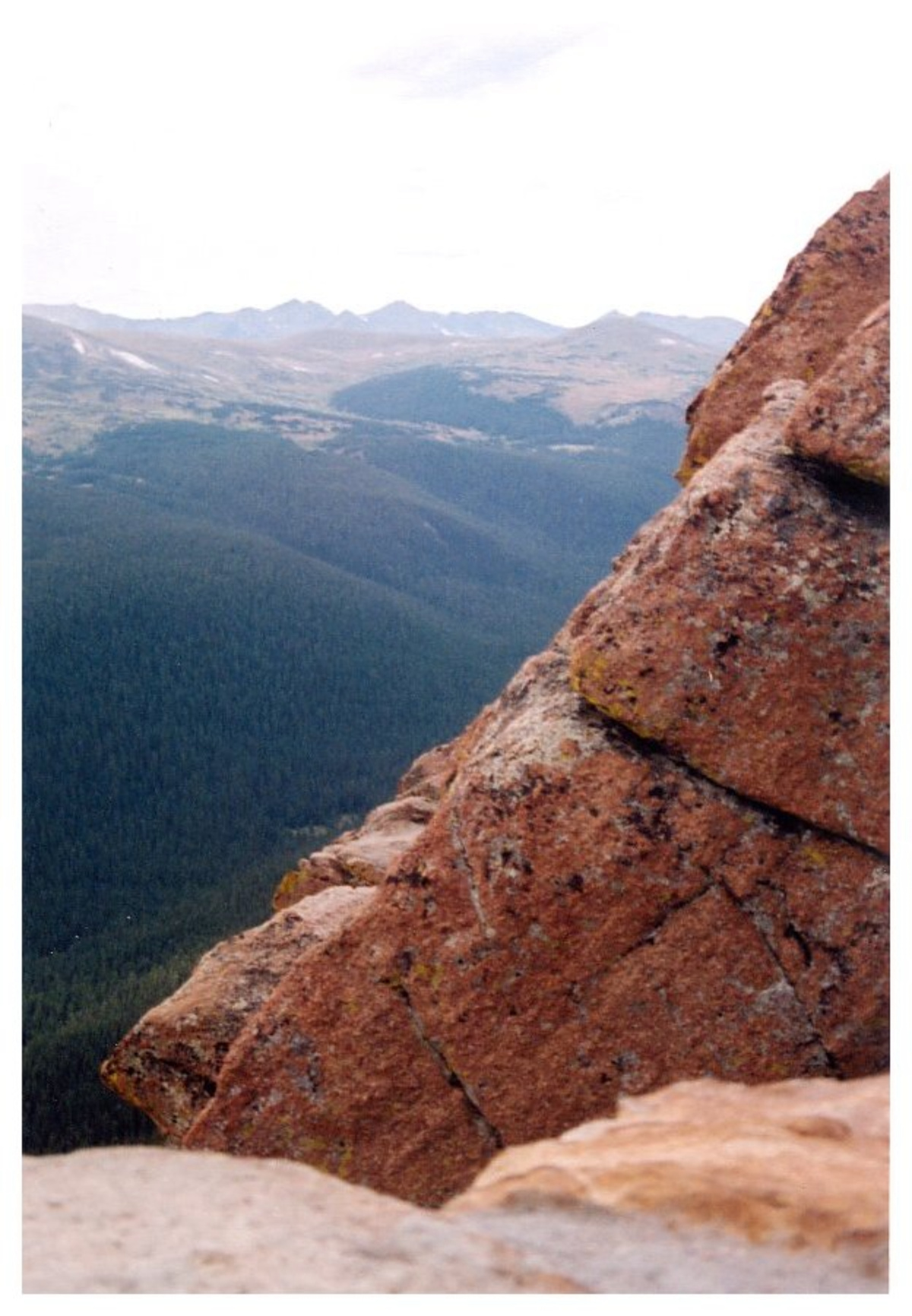 Peace:
My first experiment with external lighting. I put a necklace on a white dress that was too small for me but I bought anyway because it was pretty.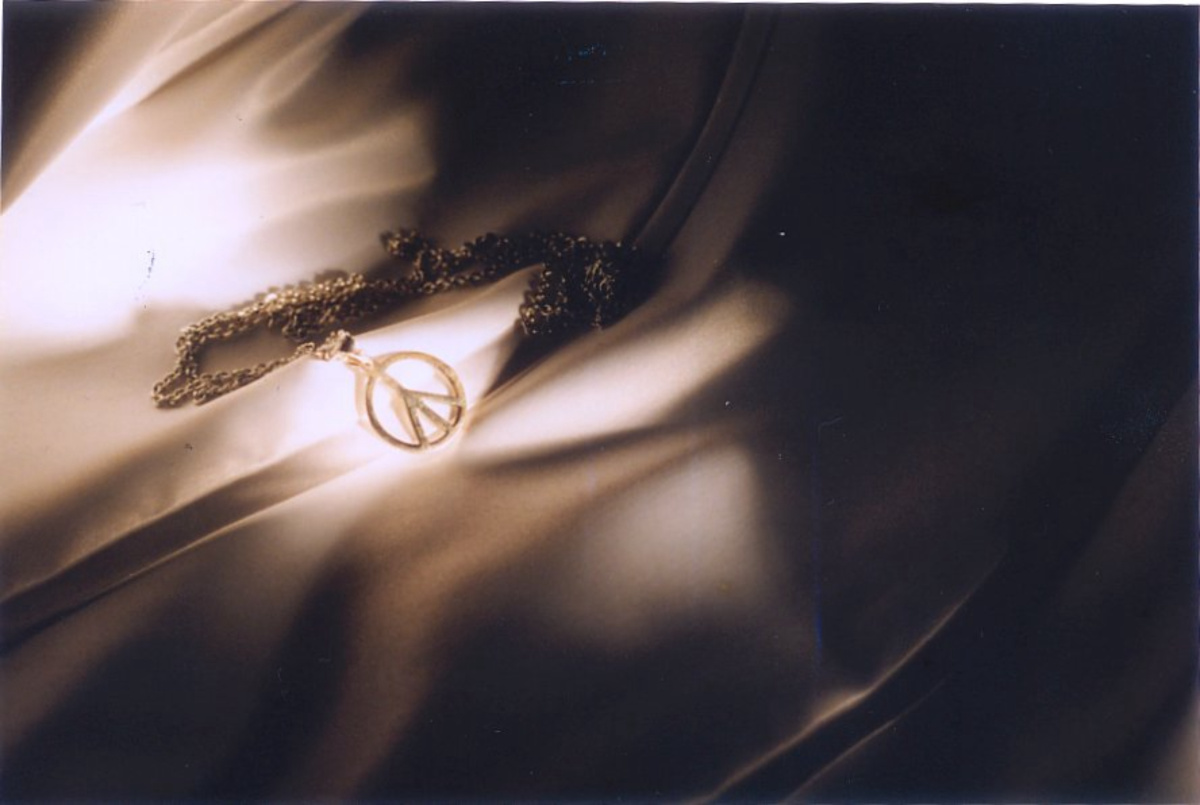 Plectrum Bouquet:
Nesting in my lens cap. This was another macro experiment. But I never really made it to "macro." Just zoomed a bit.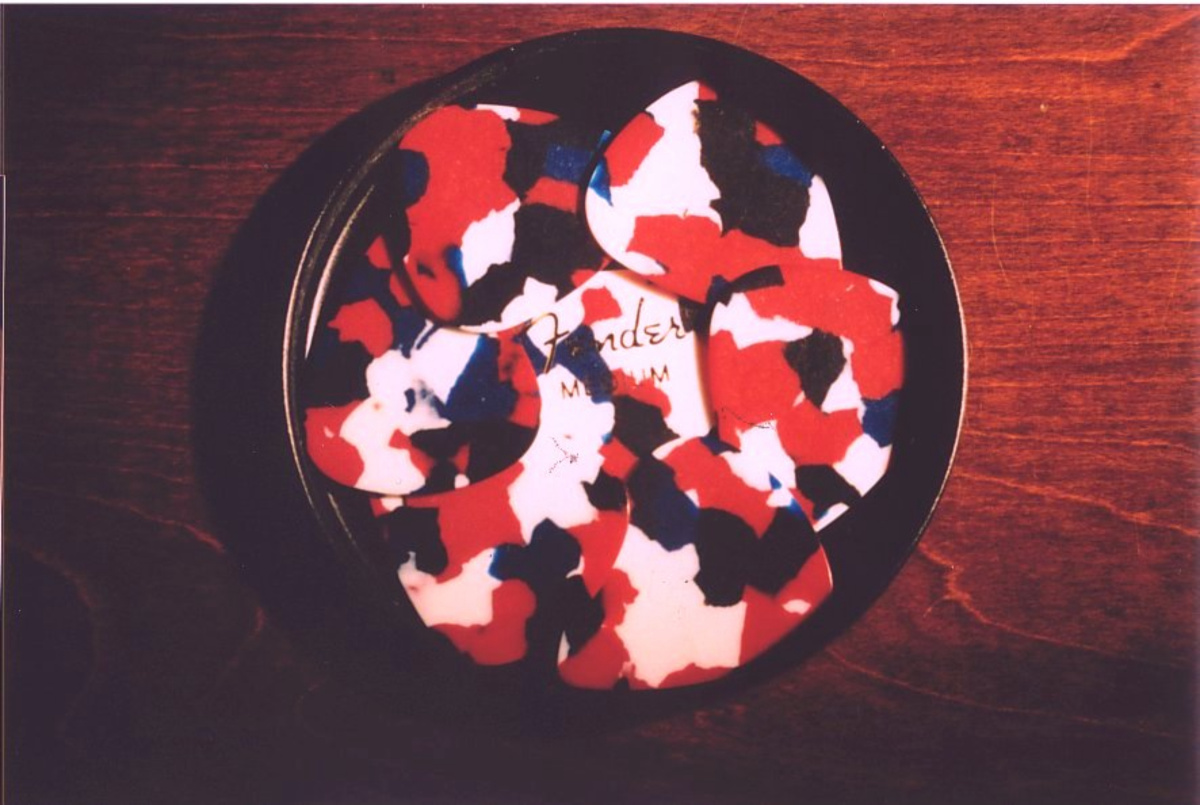 Rail:
I appreciate solitude. These seats bring back a lot of memories. A few years after taking this, I would ride that very light rail to university every day for years. Denver, Colorado, USA.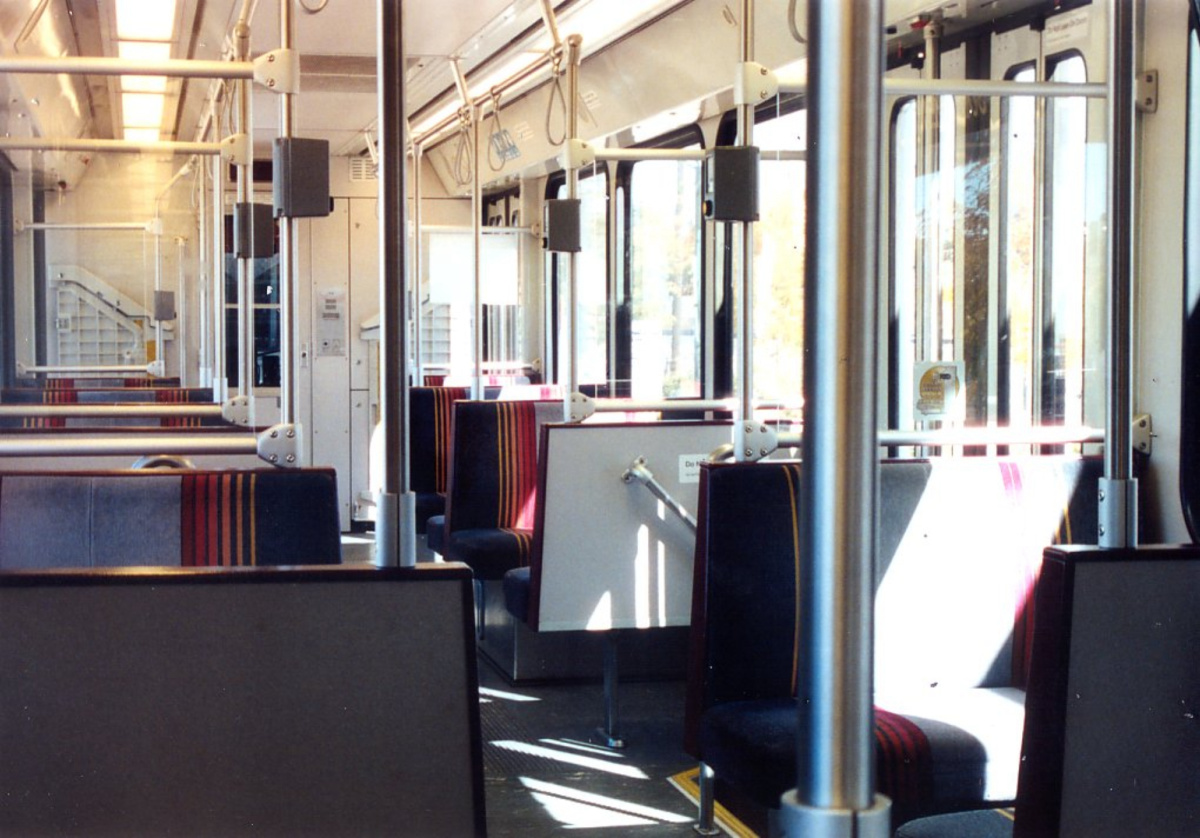 Rainy Headlights:
Again with the raindrops. I adore the clarity of this picture.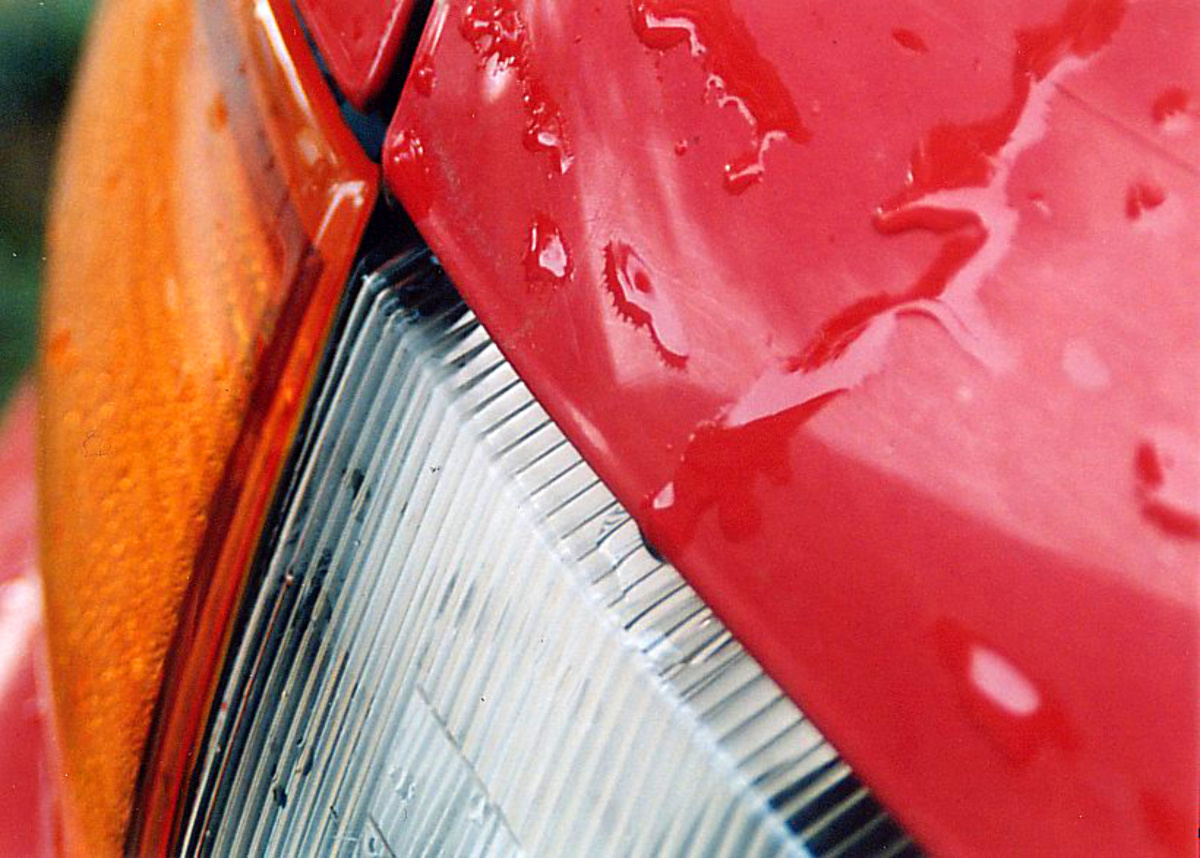 Red Rocks:
Impressive shot given that it was overcast. I believe it's not Red Rocks Park but Roxborough Park in Colorado, USA.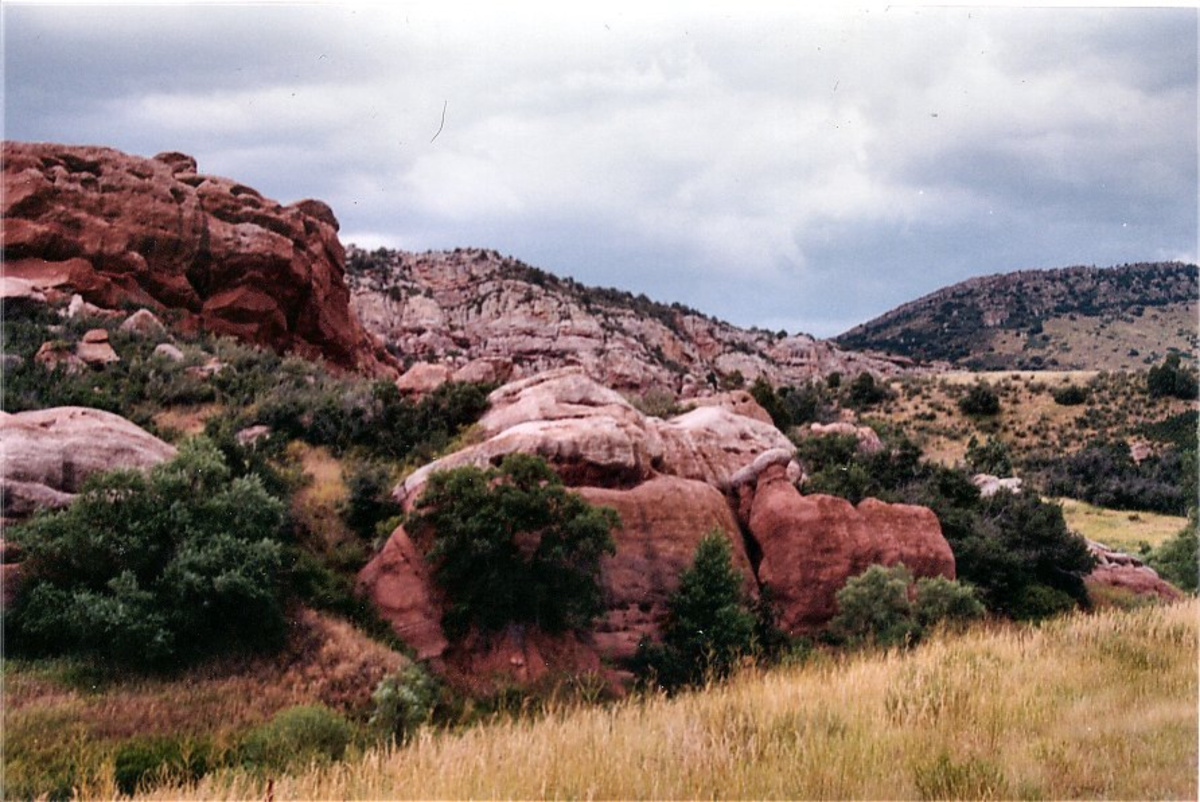 Reflections of a City:
The sky isn't white, and that's saying a lot. Mirrored skyscrapers used to be beautiful to me. Denver, Colorado, USA.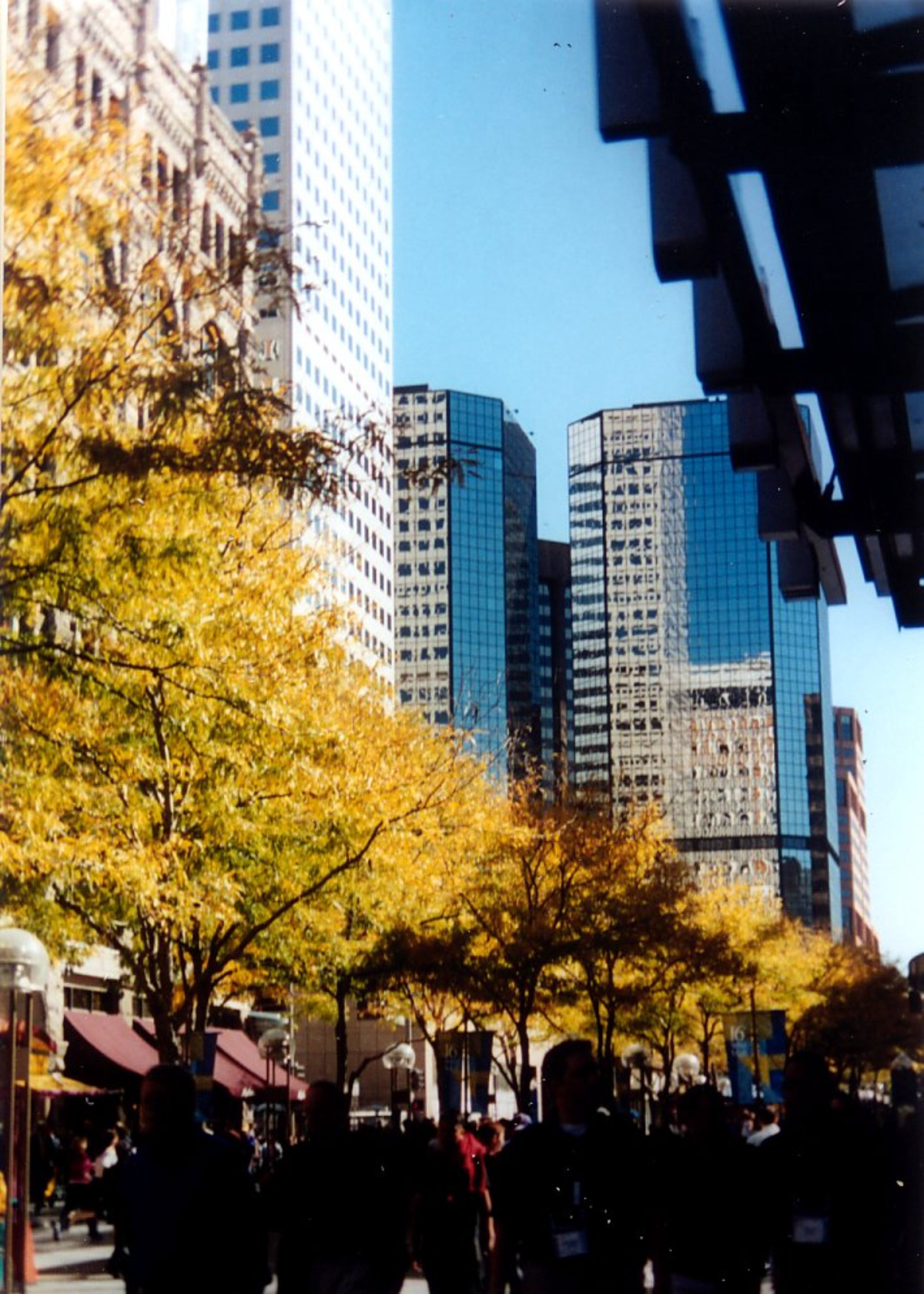 Reflections:
I've seen a postcard of Quebec that looks just like this but much more colourful and clear. But I'm proud of my idea. Littleton, Colorado, USA.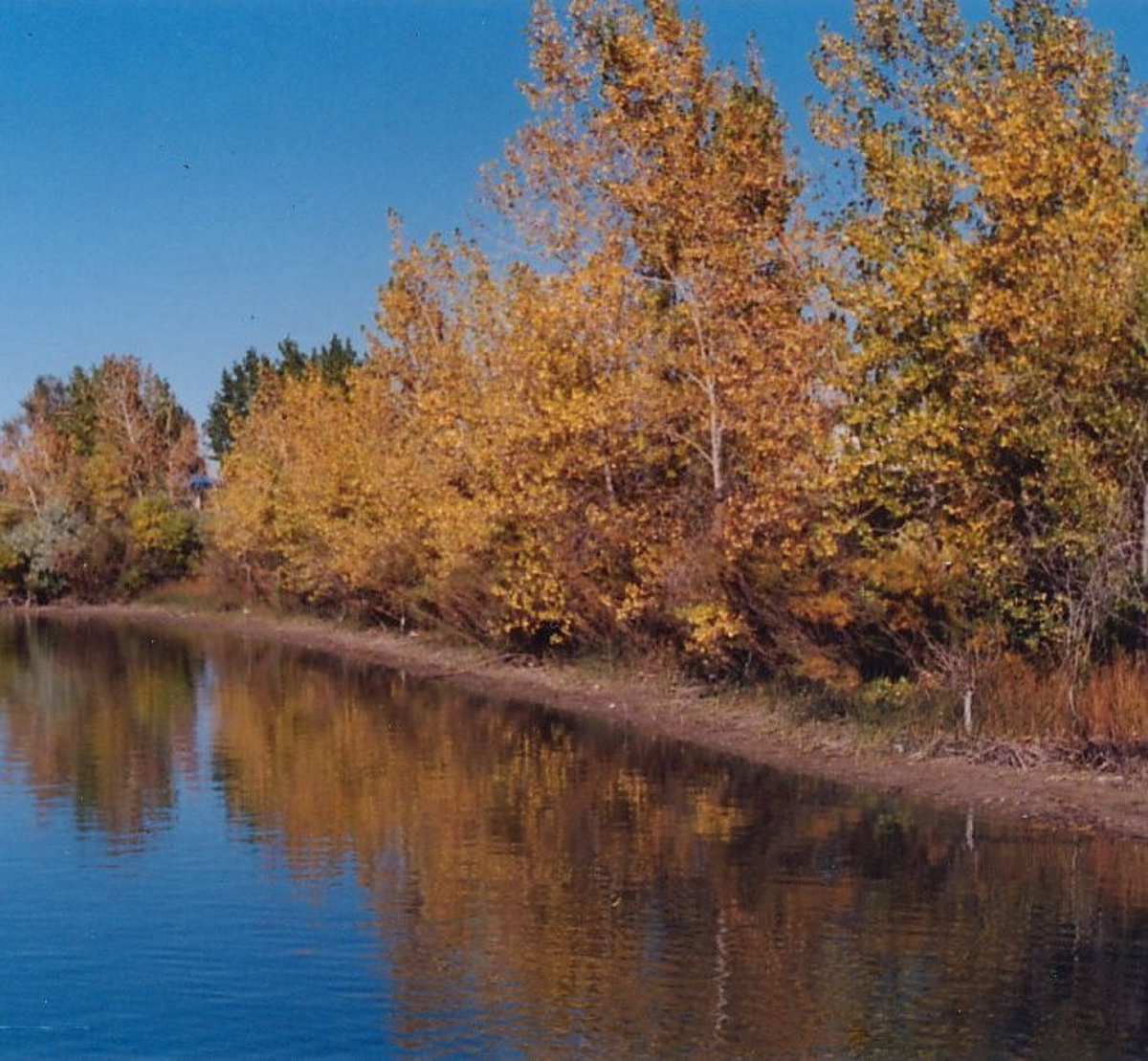 Revolving:
I got red filters for my spotlight and went to town. It's a Paul McCartney record, in case you were wondering. His first solo work. "McCartney."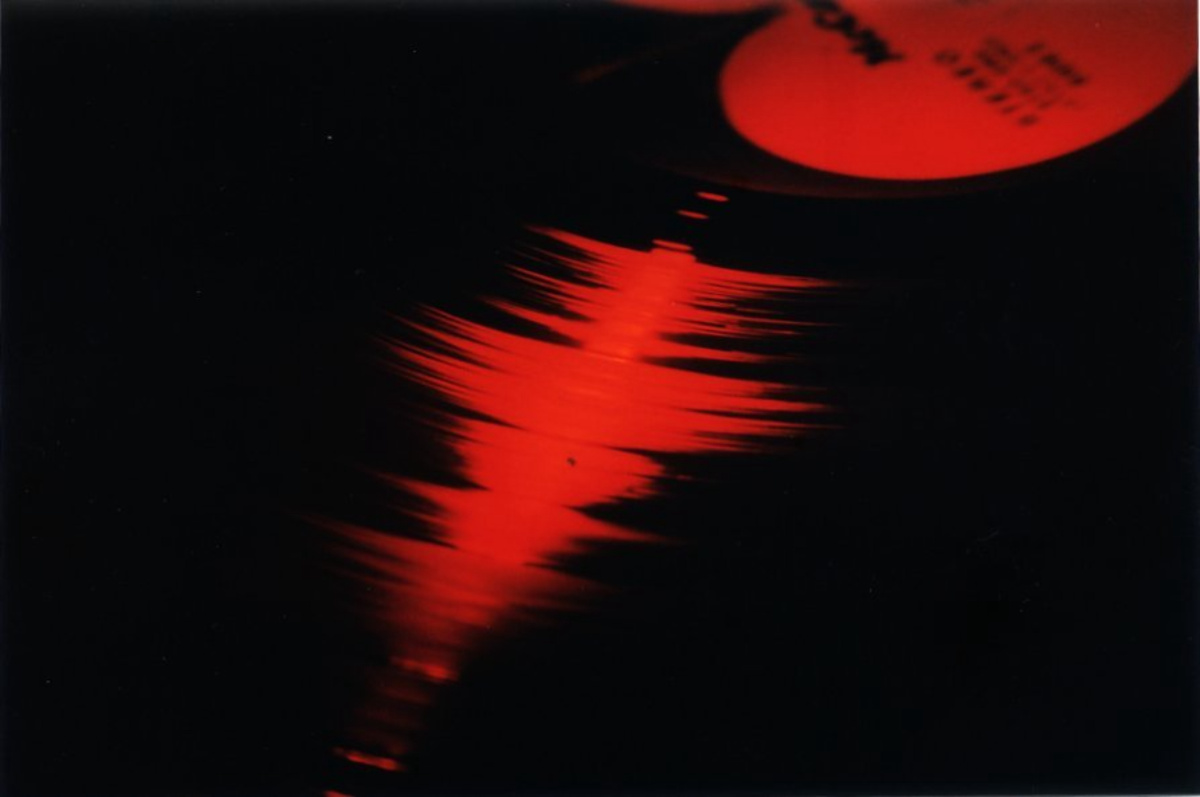 Self Portrait:
Standing outside Columbine High School enjoying the park. This photo got me my first boyfriend. He thought it was pretty cool too.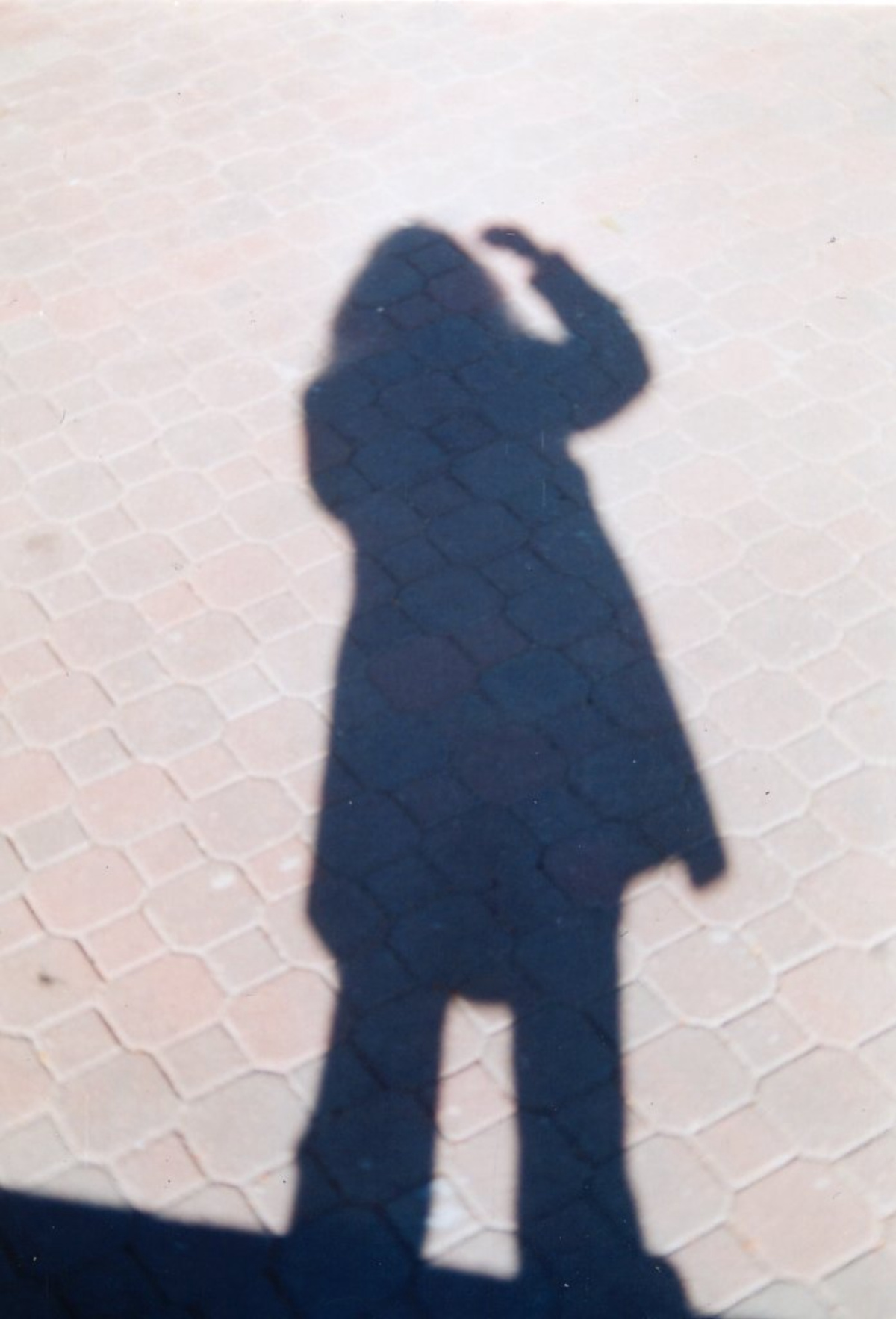 Shack:
Taken on a ride through the Rocky Mountains. Around Boulder, Colorado, USA.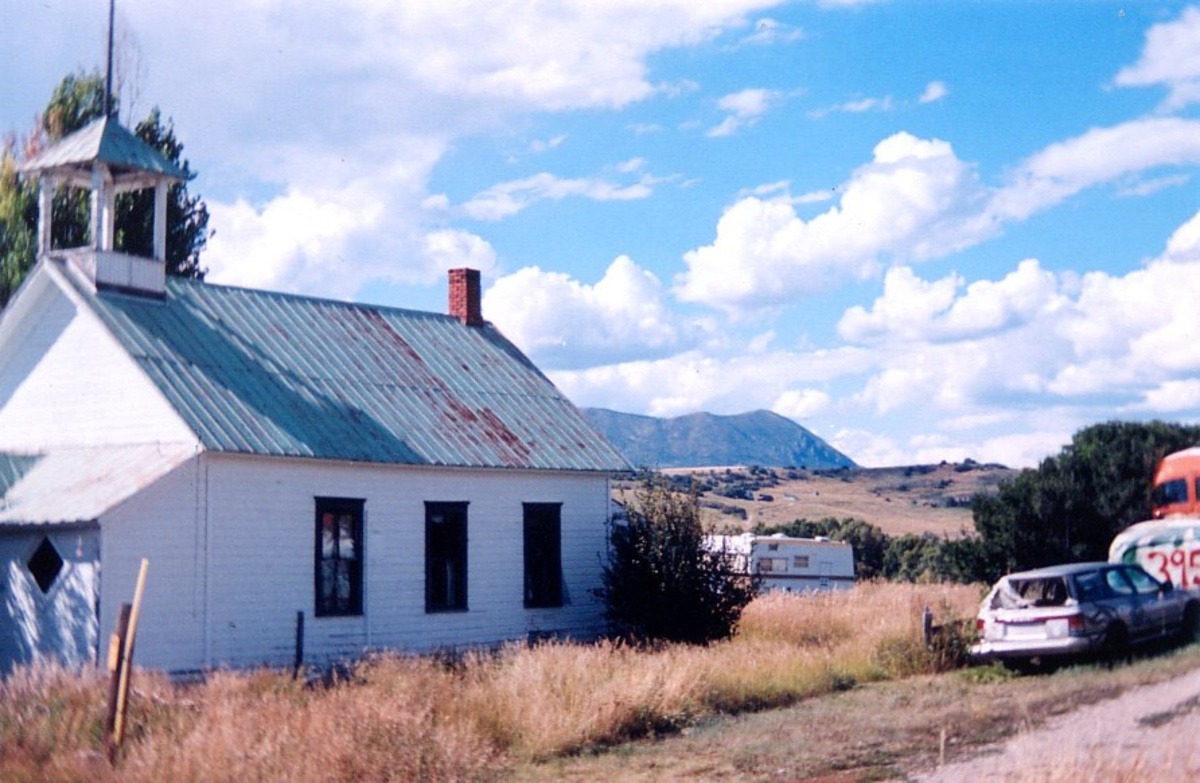 Sydney:
My favourite model who sadly left us in 2014. I have no idea why it is cropped.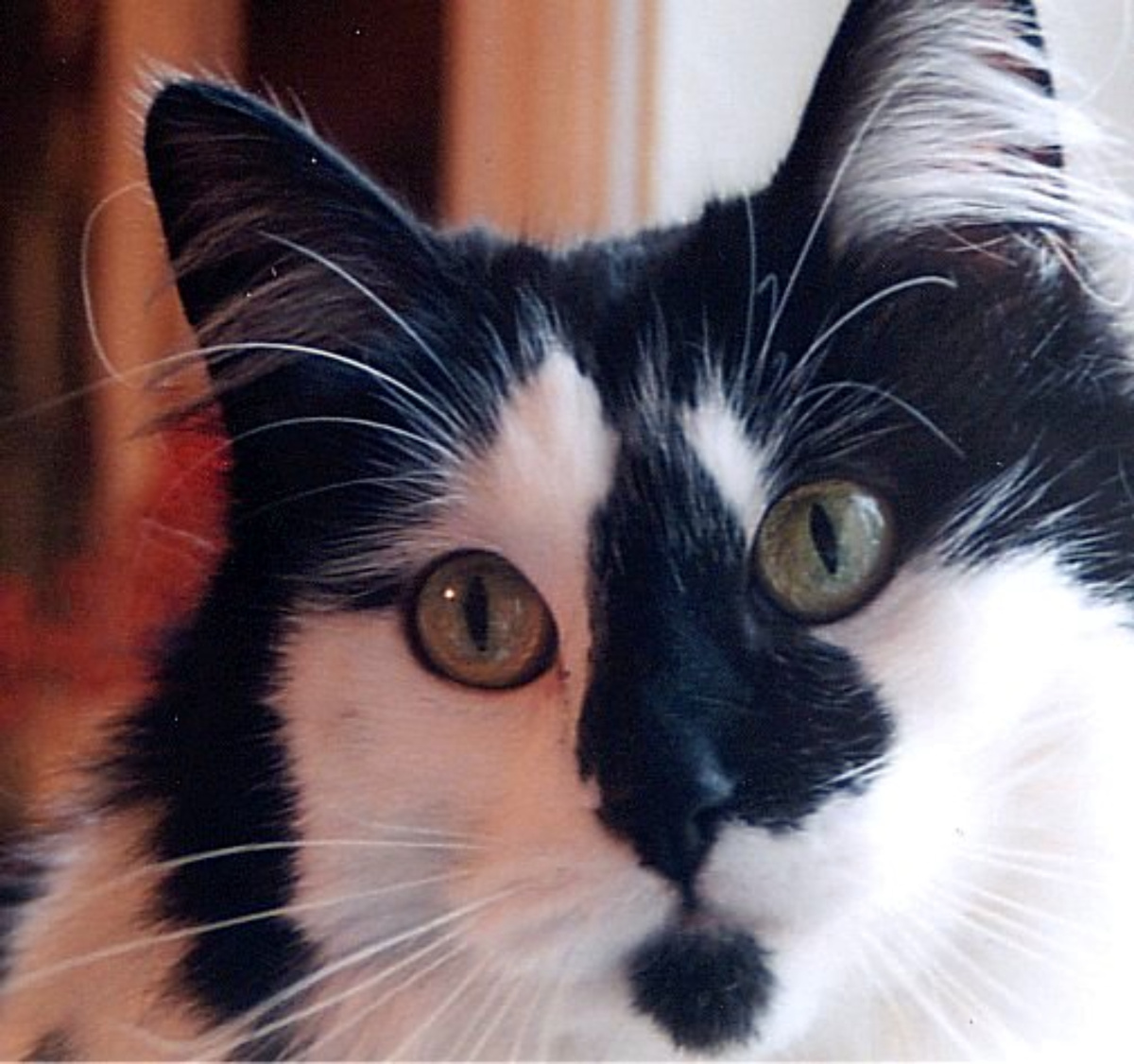 Small Town:
I have no idea where this was taken. But I love the atmosphere.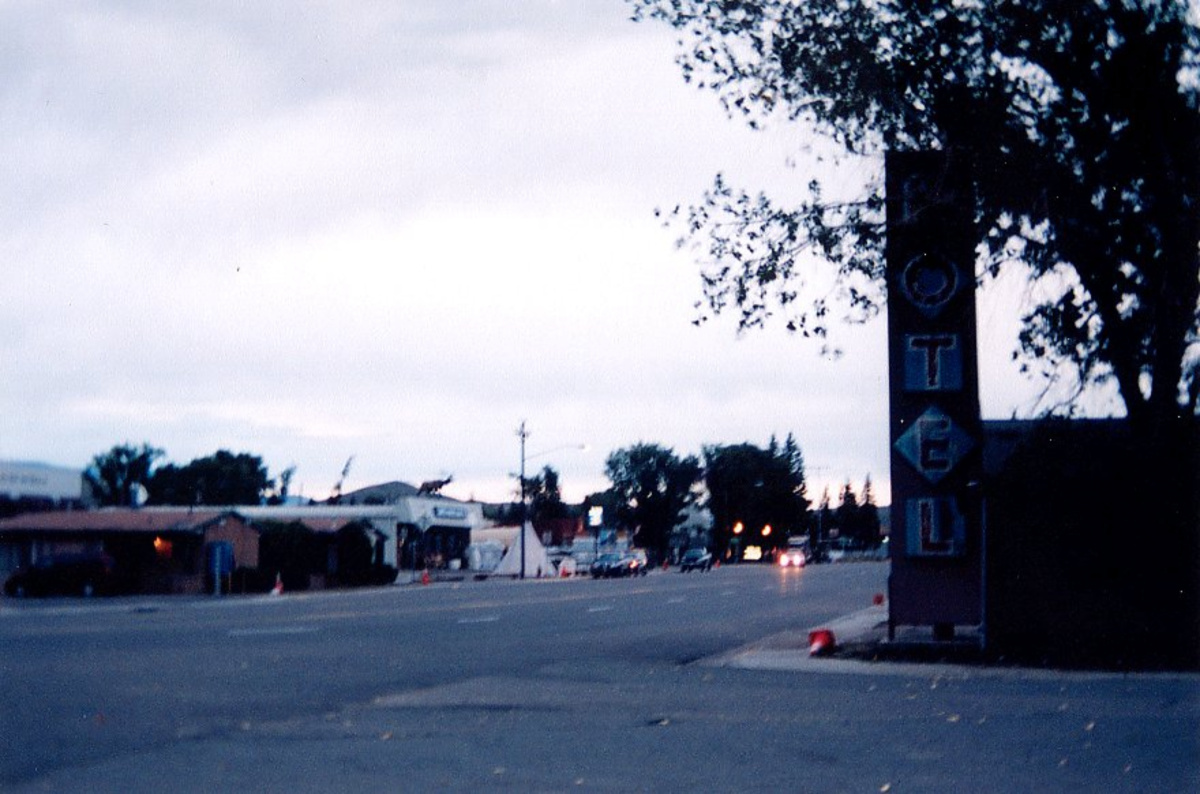 Speed Limit:
Working on my focus.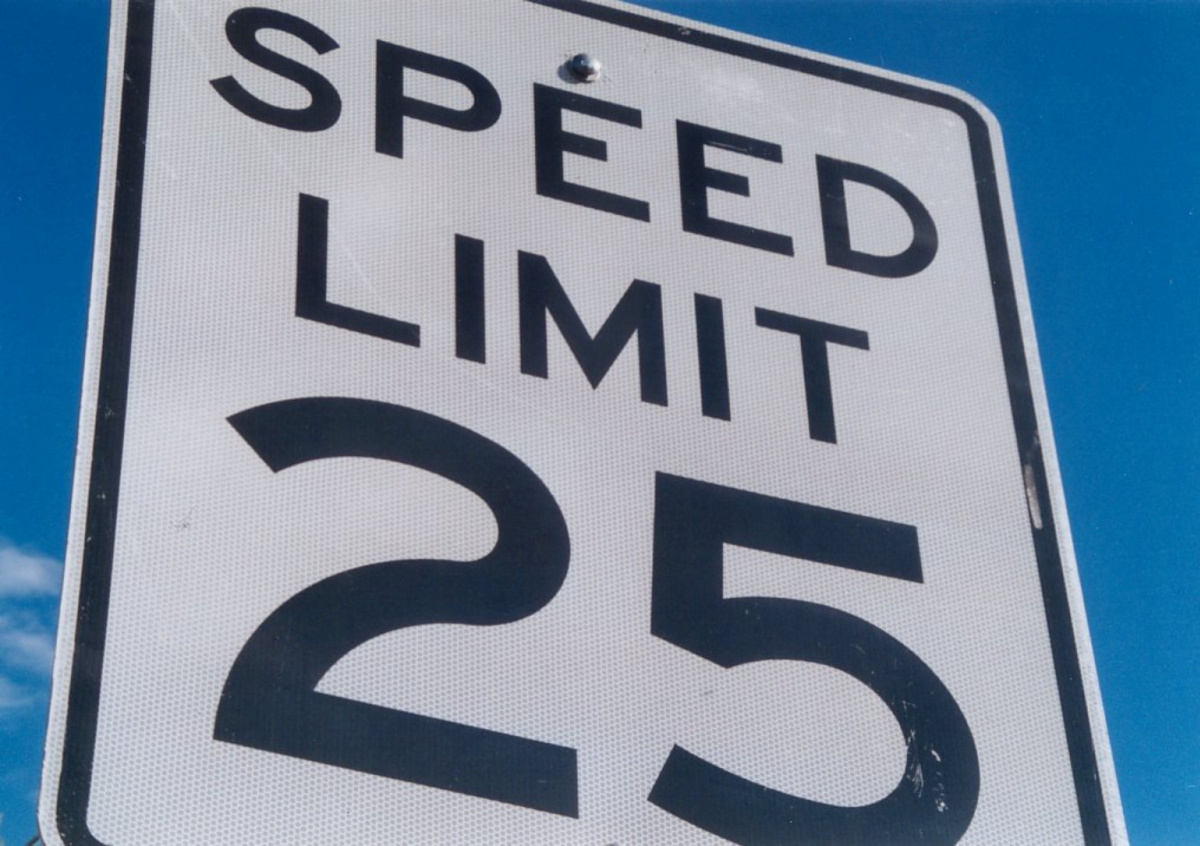 Spiderweb:
Raindrops and a funnel web.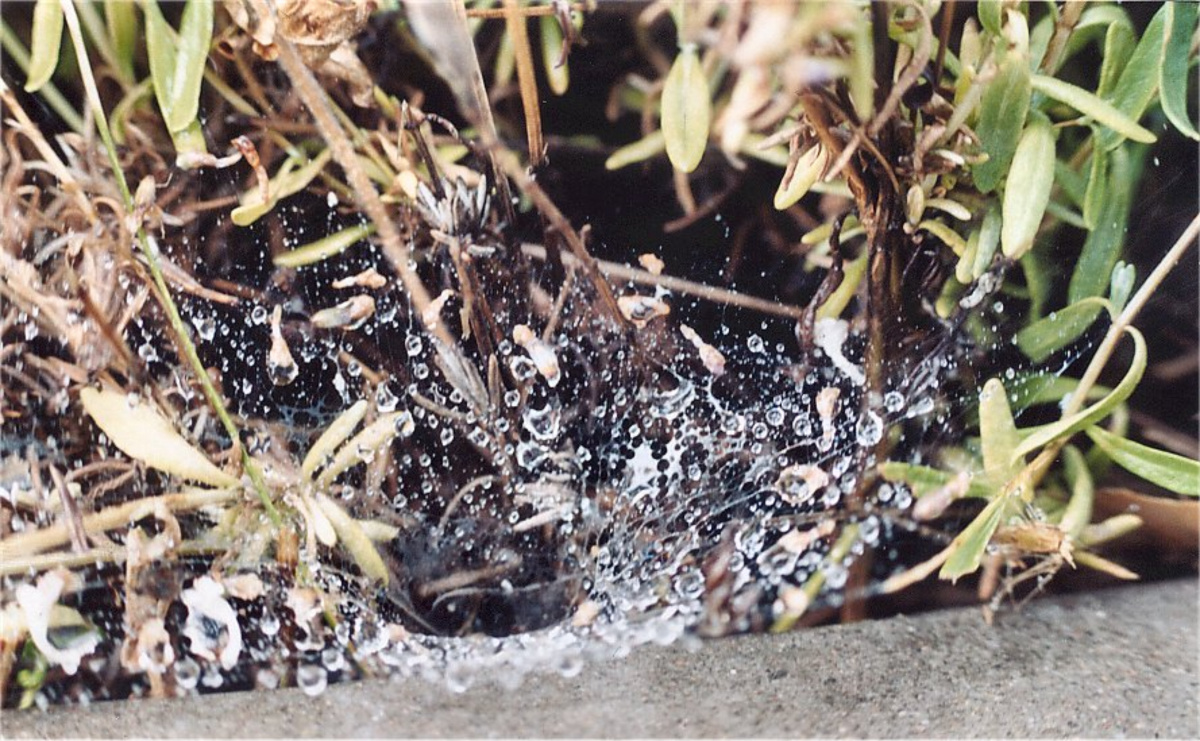 Street Light:
I still take photos of streetlights at every opportunity. It all started with this one.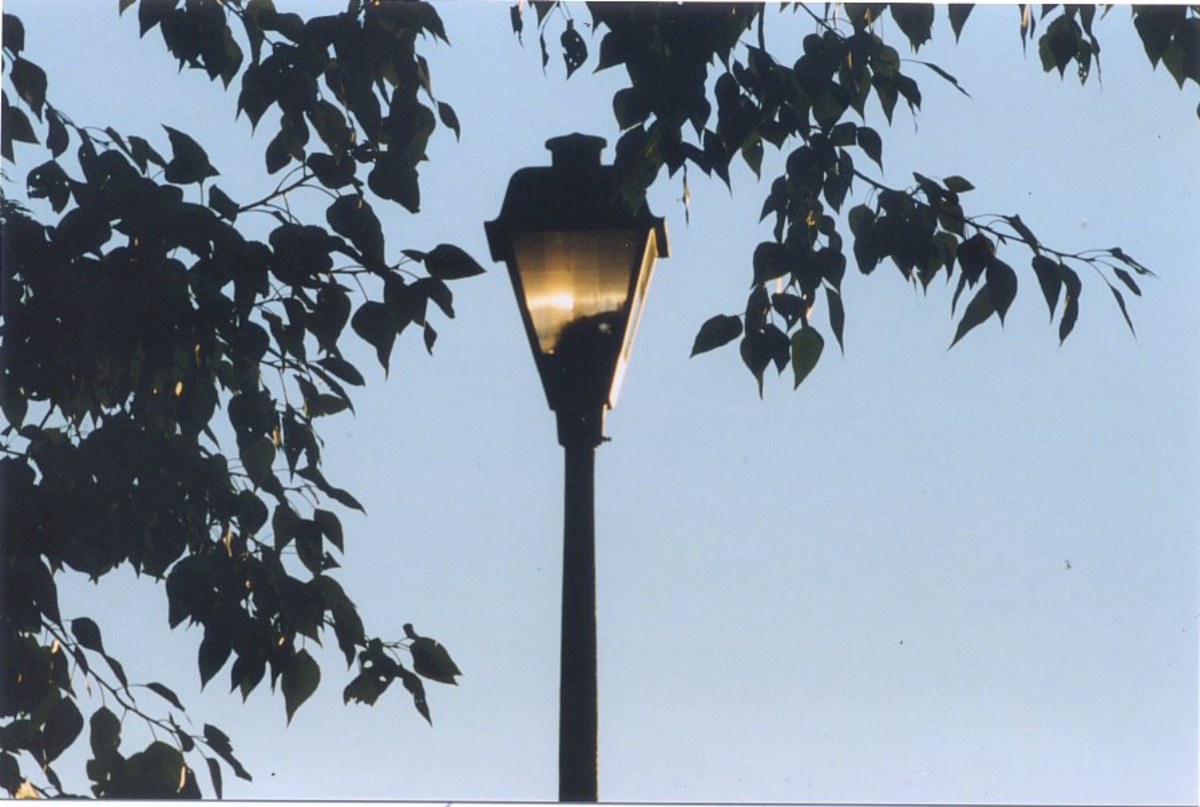 Sunflower:
I have never managed to get one in focus.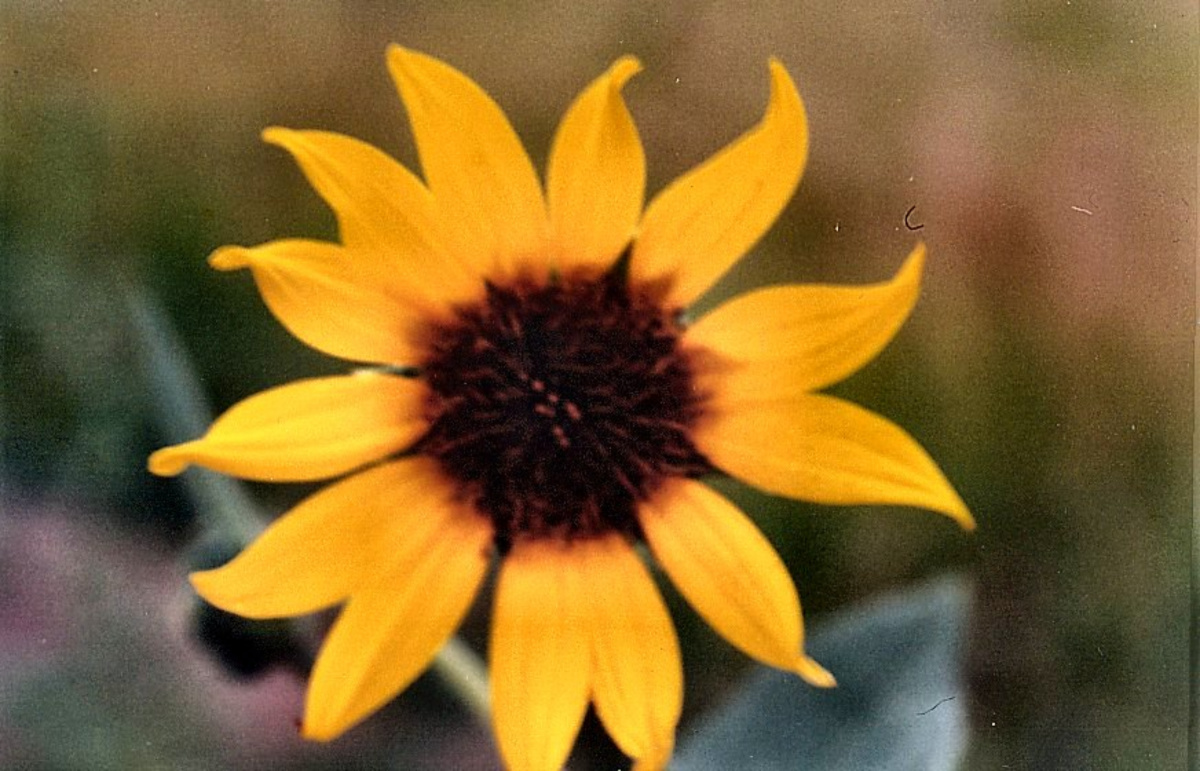 Sunrise:
I never watch these from the right side. I'm always just about to go to bed when they arrive.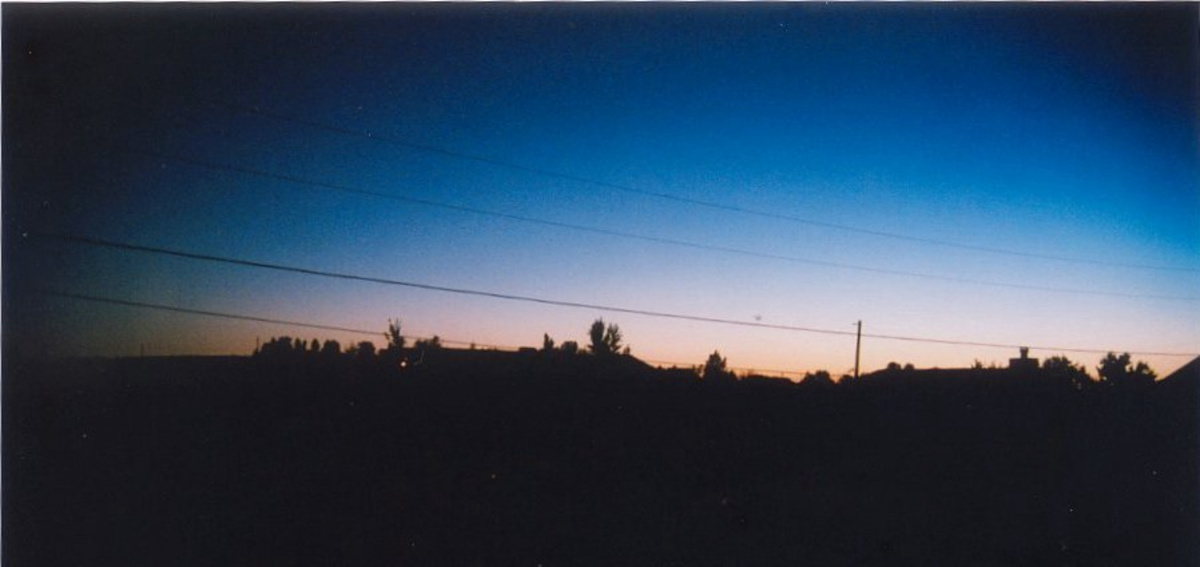 The Life of Autumn:
I almost got the composition. Great horizon though! Clement Park, Littleton, Colorado, USA.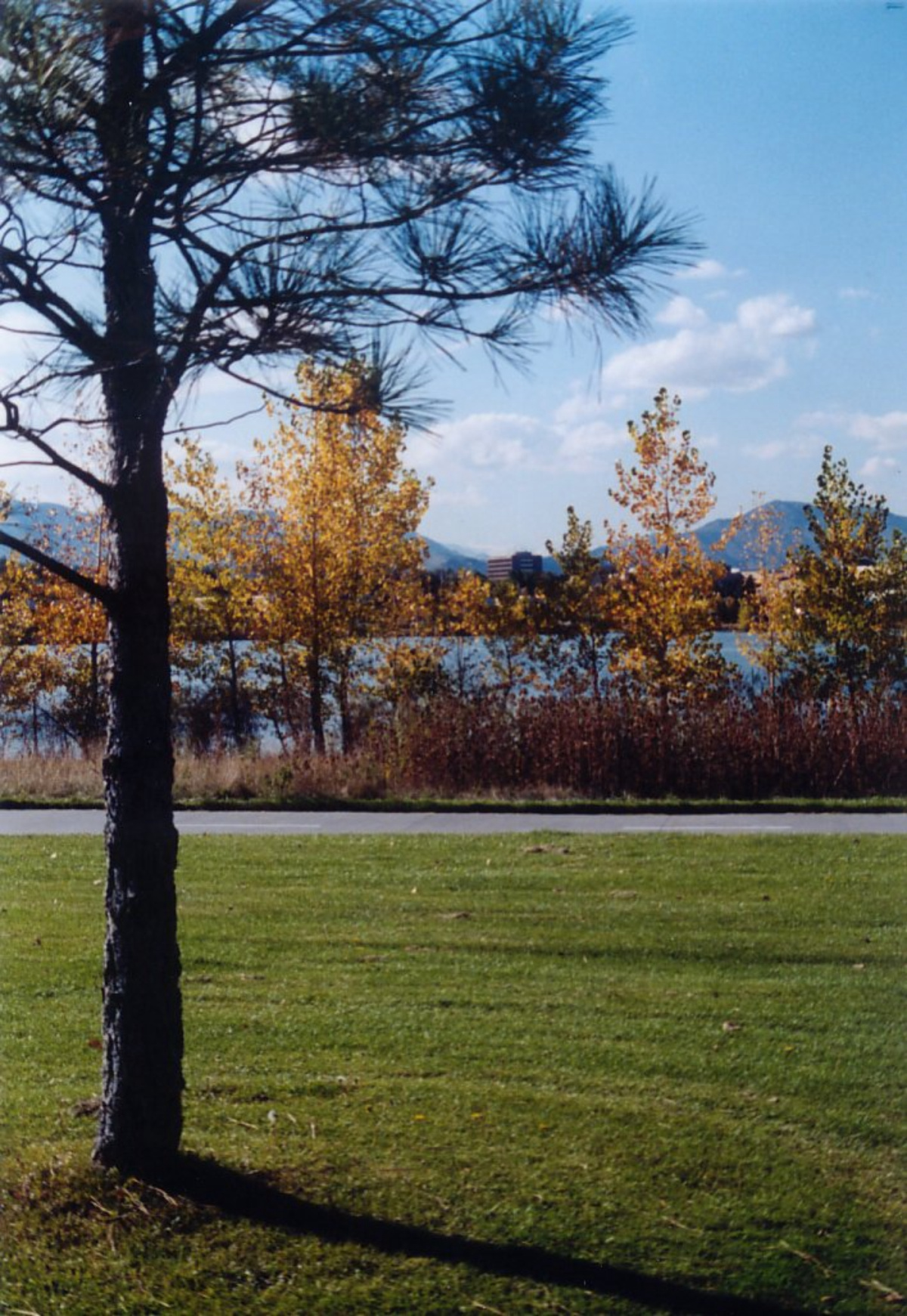 The Long and Winding Road:
From the back of my father's motorcycle. Colorado, USA.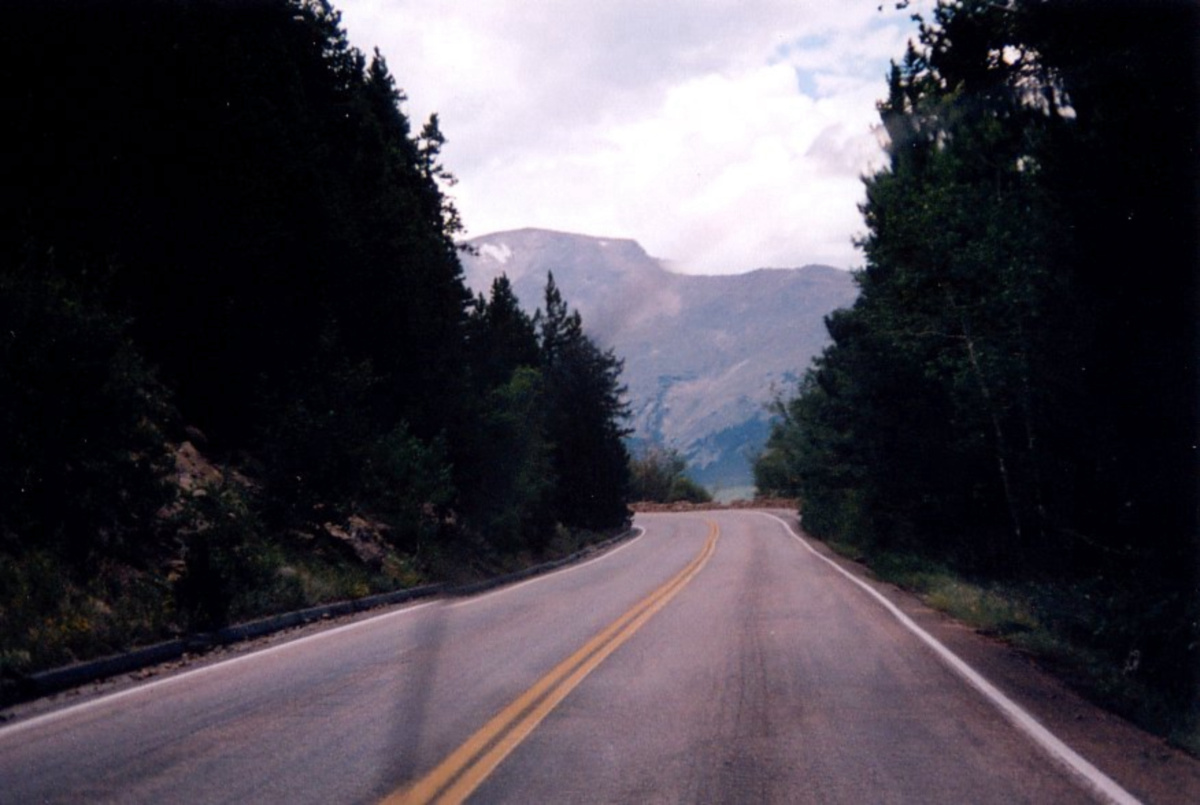 They All Seemed to Travel:
I missed my focus again. But she never minded me taking her photo. I appreciate that.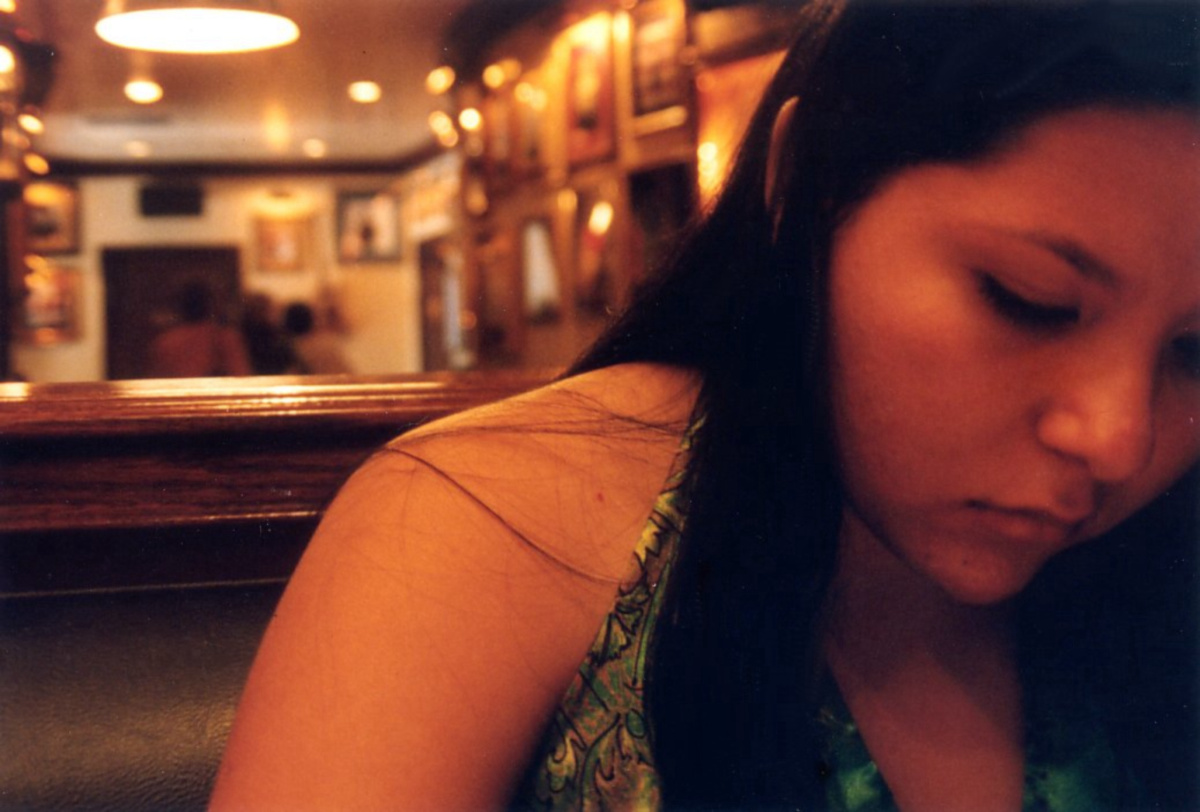 To Be Looking Out:
Using my telephoto for the first time in nature. Rocky Mountain National Park, Colorado, USA.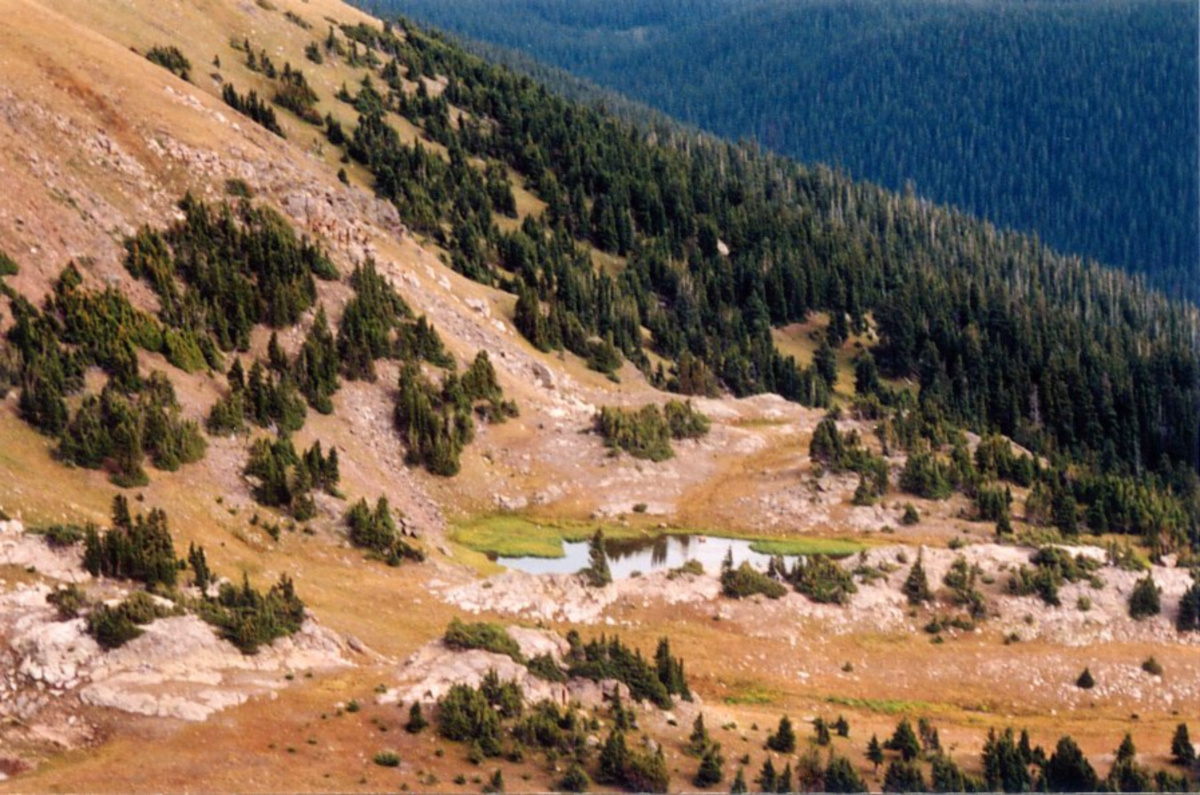 Trail:
Through the aspens. Colorado, USA.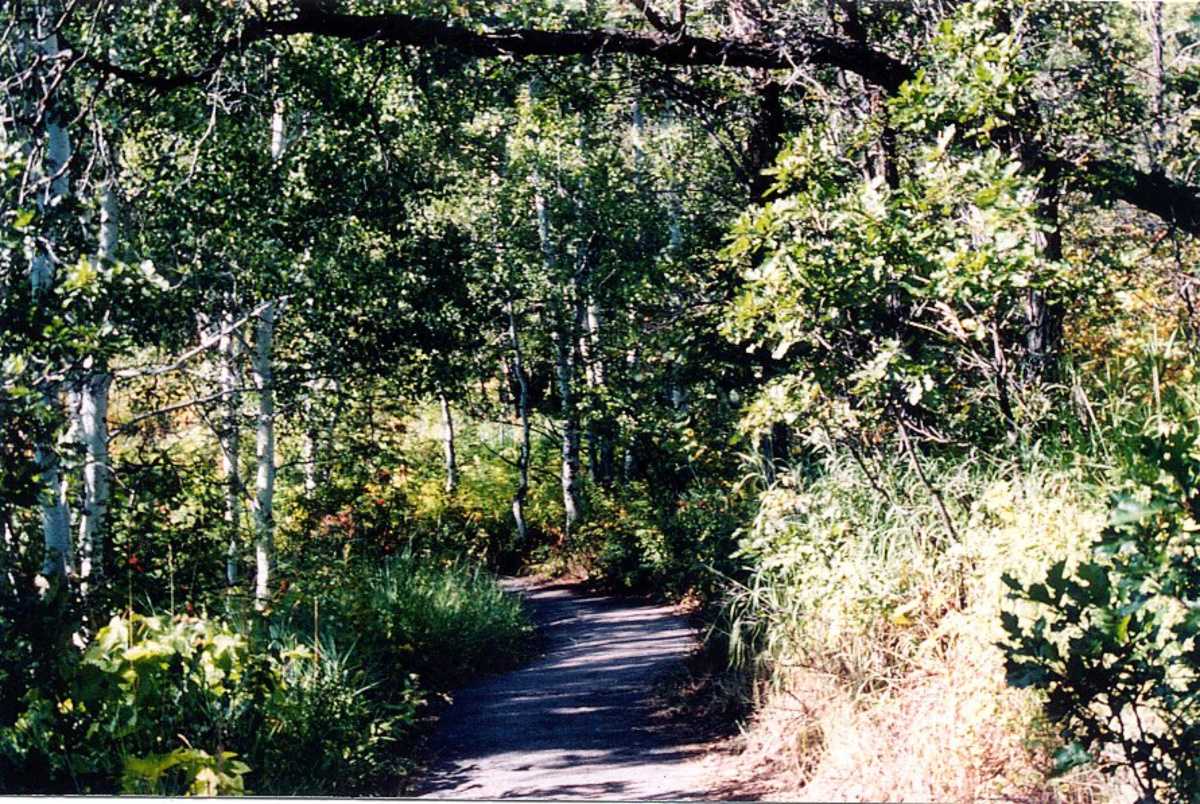 Trippyvision:
Much like the TV wall in "The Man Who Fell To Earth." (Though I didn't know that at the time.)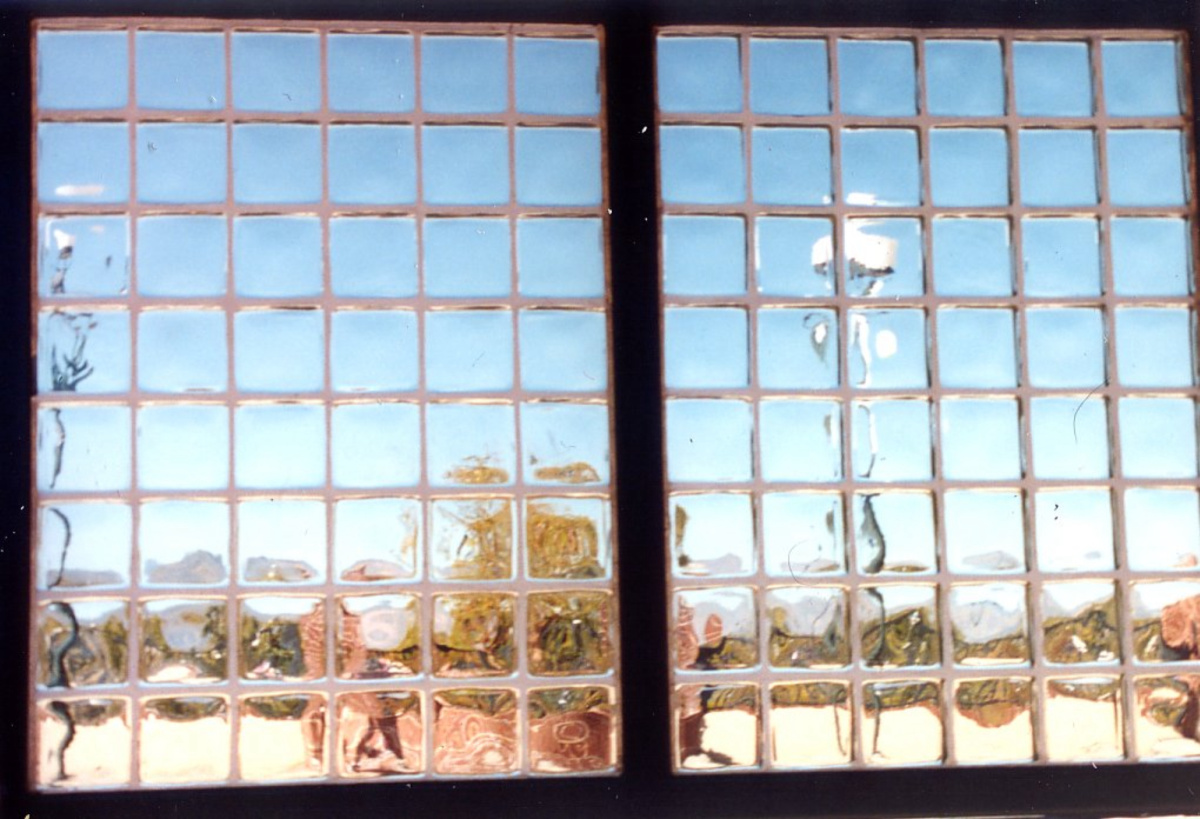 Twist:
A beautiful use of the telephoto. I almost got used to it. Rocky Mountain National Park, Colorado, USA.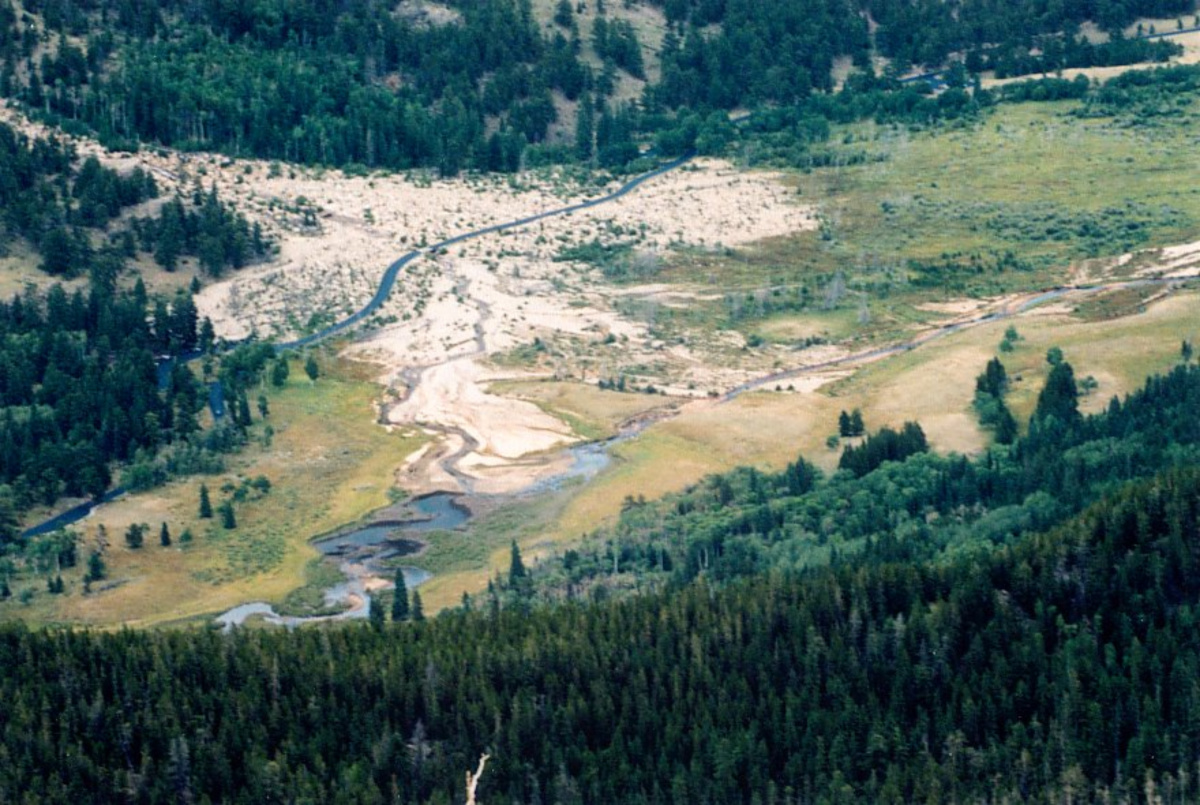 Untitled:
This shot was perfect, and then he turned away.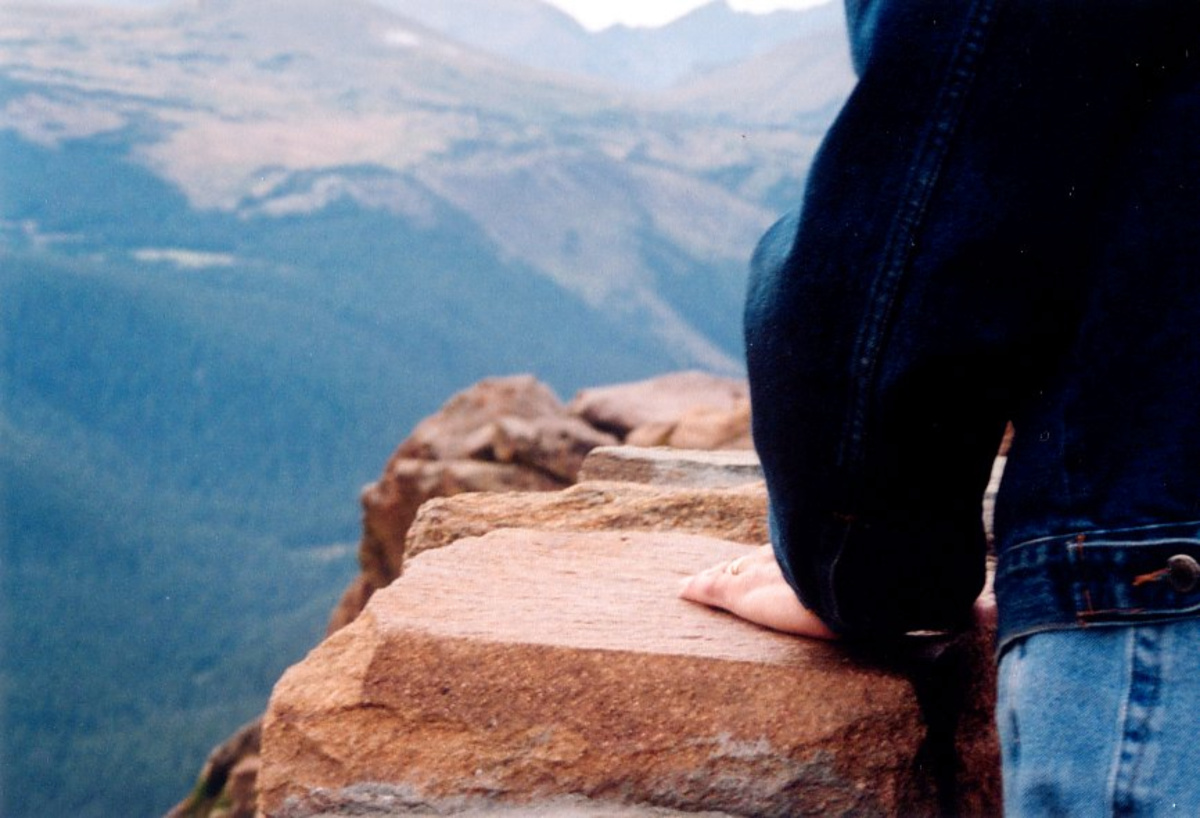 Who Doesn't Love Clouds:
A fair question.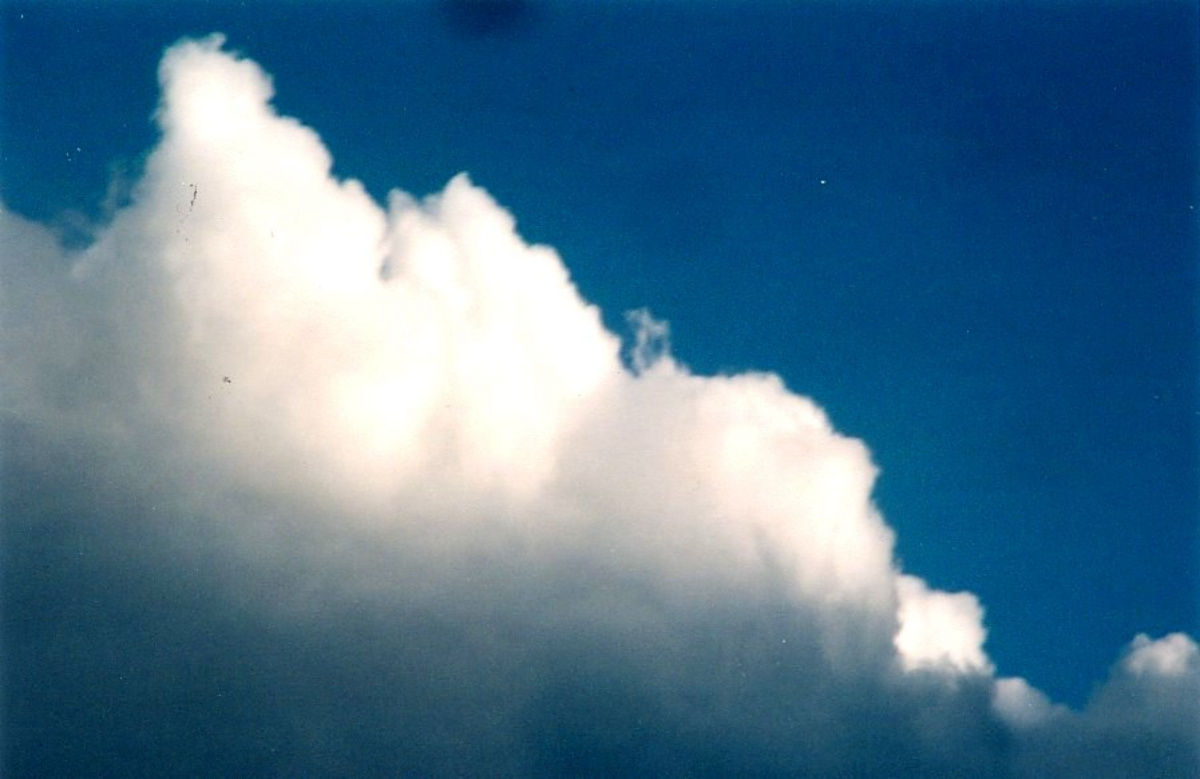 Fin